Lillybrooke Family Justice Center building up for sale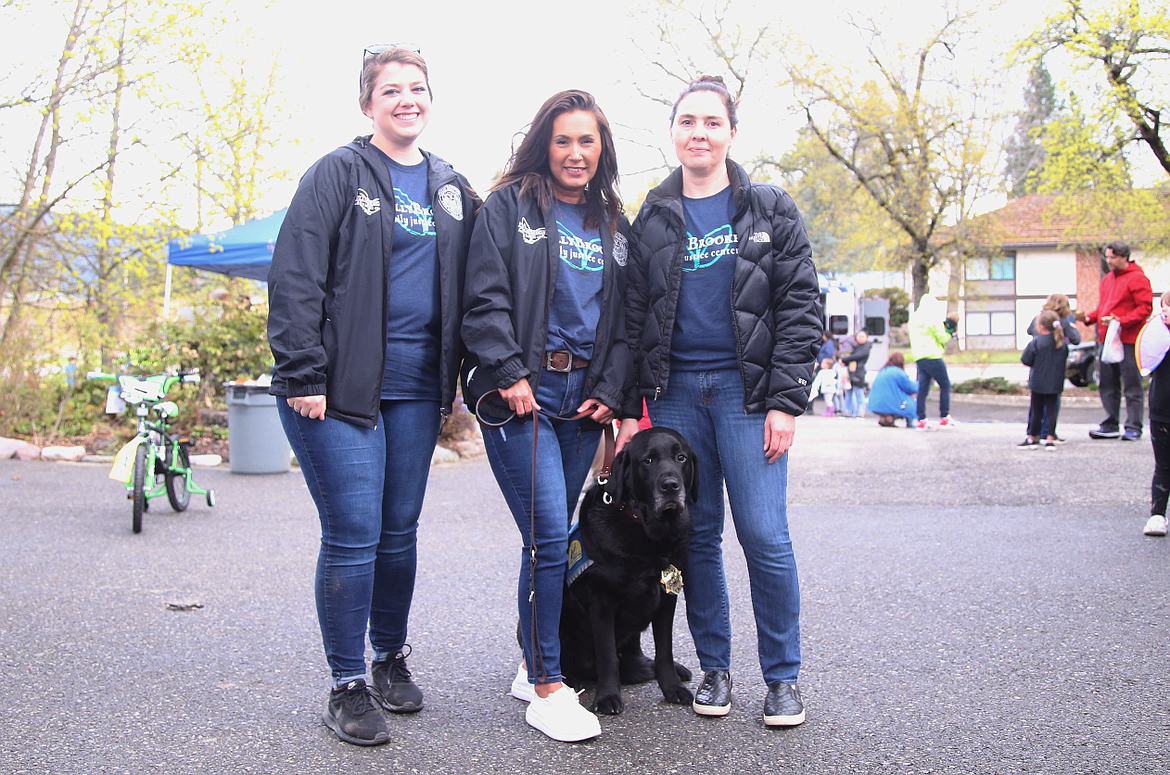 From left, Alli Fox, Peggy Frye, and Rossemary Udrizar stand with Ken the courthouse dog at the second annual LillyBrooke Family Justice Center Kids Fair.
(Photo by ANNISA KEITH)
SANDPOINT — The Lillybrooke Family Justice Center has some big decisions to make in the upcoming months as the building it has been operating out of for years has been listed for sale.
The family who owns the building recently decided to put it on the market, Lillybrooke director Peggy Sherbon said. Currently, there is no timeline of when center staff have to vacate the property. Sherbon said facility officials are unsure whether they will consider purchasing the property or if they will begin a search for another building to house the center.
"It's a lot more complicated than it seems," Sherbon said.
However, Bonner County Prosecutor Louis Marshall said while the current building is in a great location, the physical building is the least important part of the center's work in the community.
"Regardless of where we end up, our mission will remain the same," he said.
Sherbon also reiterated that sentiment, saying that the center isn't going anywhere in regards to its commitment to Bonner County residents.
LillyBrooke's mission is to decrease domestic violence and child abuse by increasing victim safety and offender accountability through community collaboration and accessible victim services. LillyBrooke Family Justice Center provides these free confidential services for victims of domestic violence, child abuse, sexual assault, stalking and elder abuse.
While things may be up in the air as far as Lillybrooke's physical address goes, Sherbon and her staff remain dedicated to supporting the county's youth and don't plan to stop anytime soon — even when obstacles arise.
"We will continue to serve the kids in the area," she said. "We just might be in a different location."
Recent Headlines
---