Construction begins at Travers Park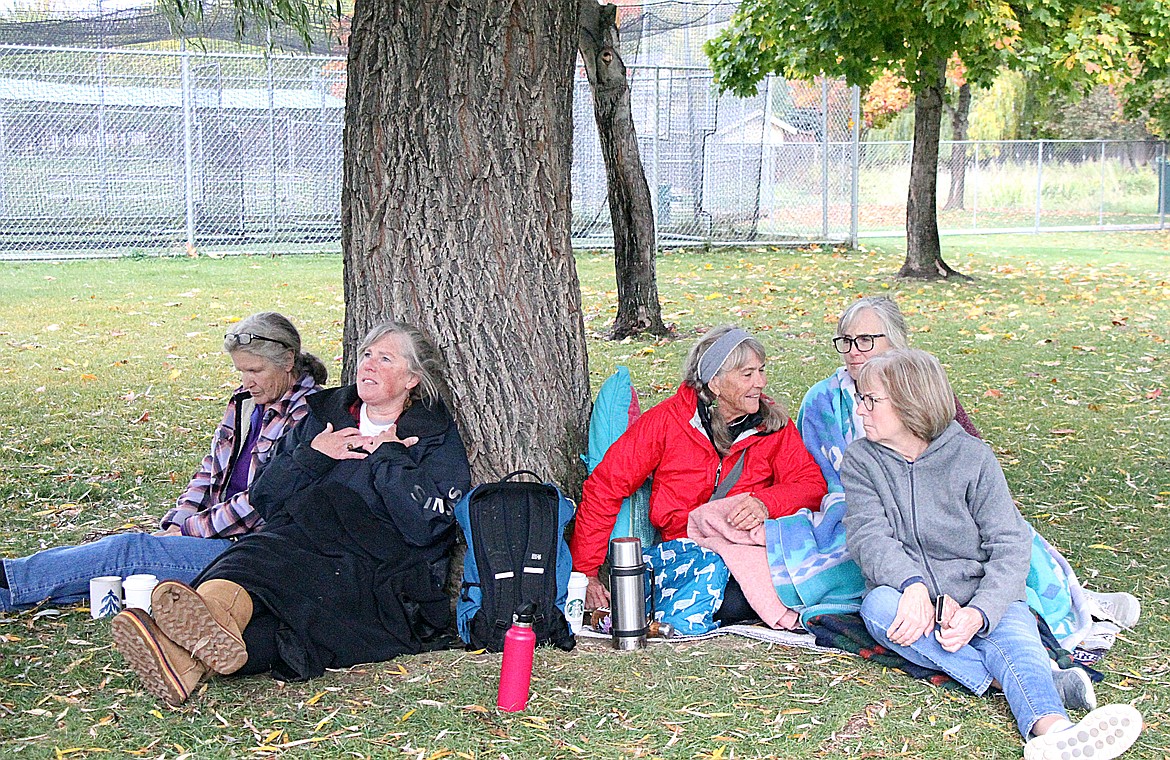 Molly McCahon, second from left, and Rebecca Holland, third from right, were among a handful of residents who chained themselves to a willow tree at Travers Park in an attempt to prevent its removal.
[Photo by EVIE SEABERG]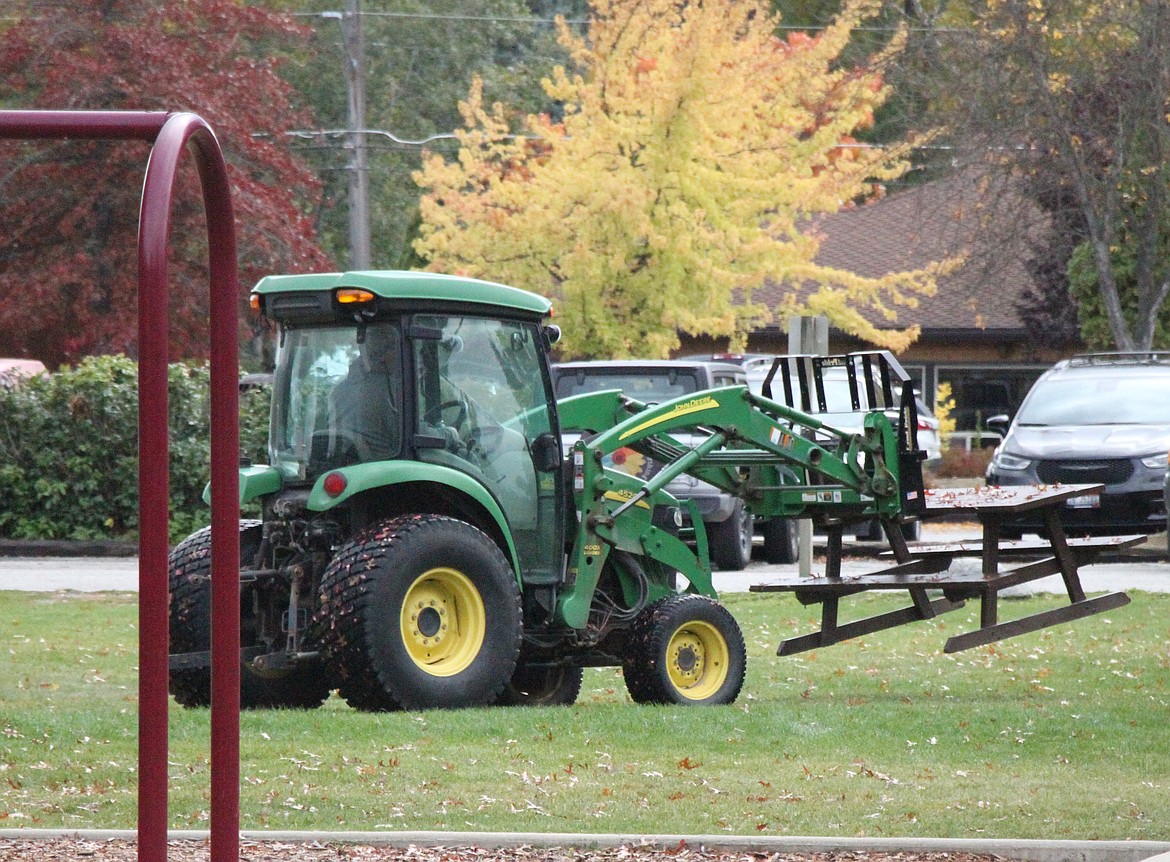 A tractor removes a picnic table from Travers Park Wednesday to prepare for renovations.
Previous
Next
SANDPOINT — Construction crews laid the groundwork for Travers Park renovations Wednesday afternoon while a group of women chained themselves to a large willow tree to try and prevent its removal.
Around noon, Molly McCahon, a Sandpoint resident who has chained herself to the tree daily for the past week, posted online that she expected to be arrested soon. She, along with others, have been protesting city officials' decision to remove 20 trees to make room for a new indoor sports complex. In doing so, the protestors hoped the council would consider pausing the project to find a new location for the complex. McCahon said Councilor Justin Dick visited during the week to talk about the trees and park, but said the group hadn't heard from anyone else with the city.
Location, parking, preservation, lack of shade are just a few of the concerns that have been voiced in the past few months.
"This should have been voted on by the people," McCahon said.
As construction trucks arrived, people congregated around the playground, waiting to see what would happen. McCahon told those gathered at the park that she had spoken with Sandpoint Police Chief Corey Coon earlier that day. She said he'd informed her that she would be asked to leave once "no trespassing" signs were installed at the site.
"If you are unwilling to leave, which Rebecca [Holland] and I, and Pat [VanVolkinburg] I believe, are, then they will arrest us and we will allow them to do that easily," McCahon said. "We will go with them with a smile on our face."
Aside from fencing being established around the perimeter of the project, the park was fairly calm during the afternoon. However, around 4 a.m. Thursday morning, McCahon shared that she was being removed from the park.
"They wouldn't arrest us," she said on her Facebook page.
Plans to update the park with a sports complex, upgraded bike course, and new ADA compliant playground have taken flight this year, motivating citizens who disapprove of the project to spring into action. The events this week followed a string of efforts to prevent scheduled changes like tree removals, including a protest, petition, and participation in public comment at council meetings.
Council members said previously they hope the complex will offer a place for youth to play and stay active during the winter, especially for those unable to afford ski passes. They unanimously voted Sept. 27 to move forward with construction. The city published an update Thursday morning, informing the community on what park access will look like for the month of October.
"The public restrooms are open and will remain outside of the construction fencing until next week when porta-potties arrive," city officials said. "The park, including the ball fields and tennis courts remain open and accessible. The bike skills course will be fenced next week for reconstruction."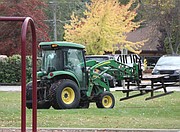 Recent Headlines
---