Planetarium brings the stars to students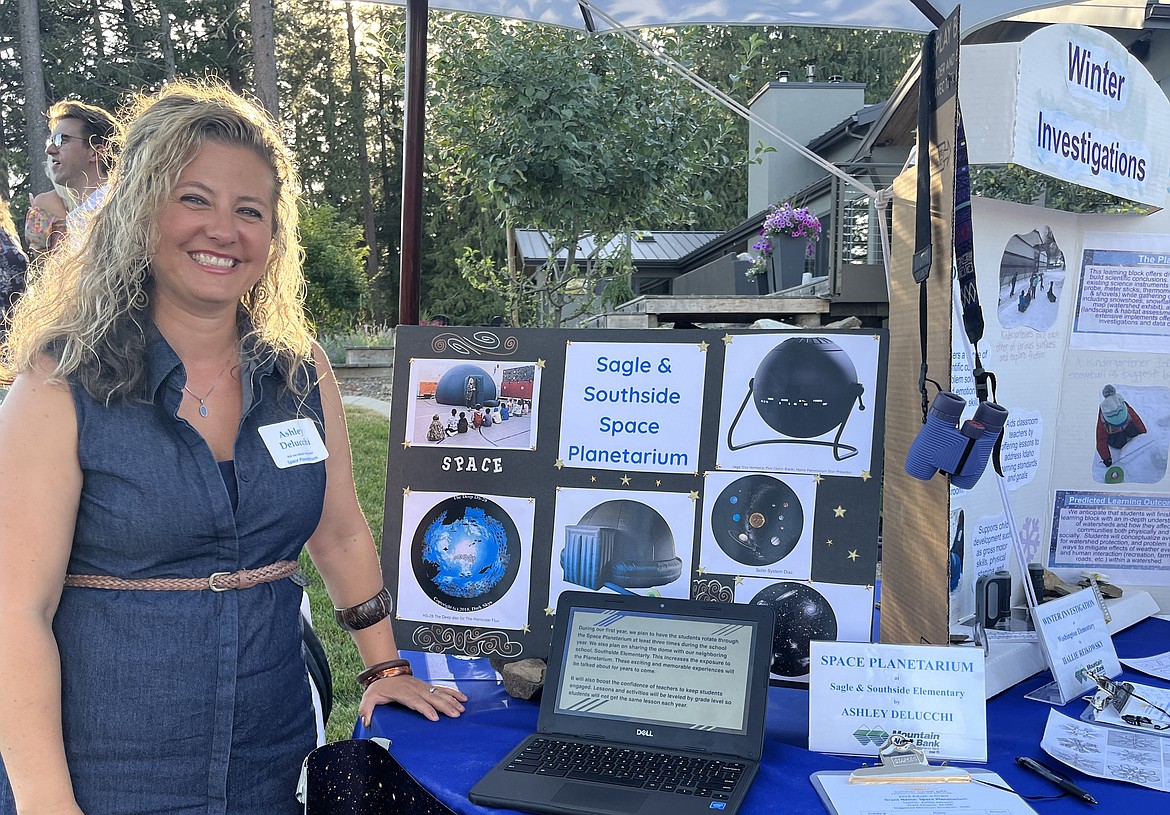 Sagle Elementary teacher Ashley Delucchi is pictured at a Panhandle Alliance for Education event by a display showcasing the new planetarium funded through a grant received from the organization.
(Photo courtesy LAKE PEND OREILLE SCHOOL DISTRICT)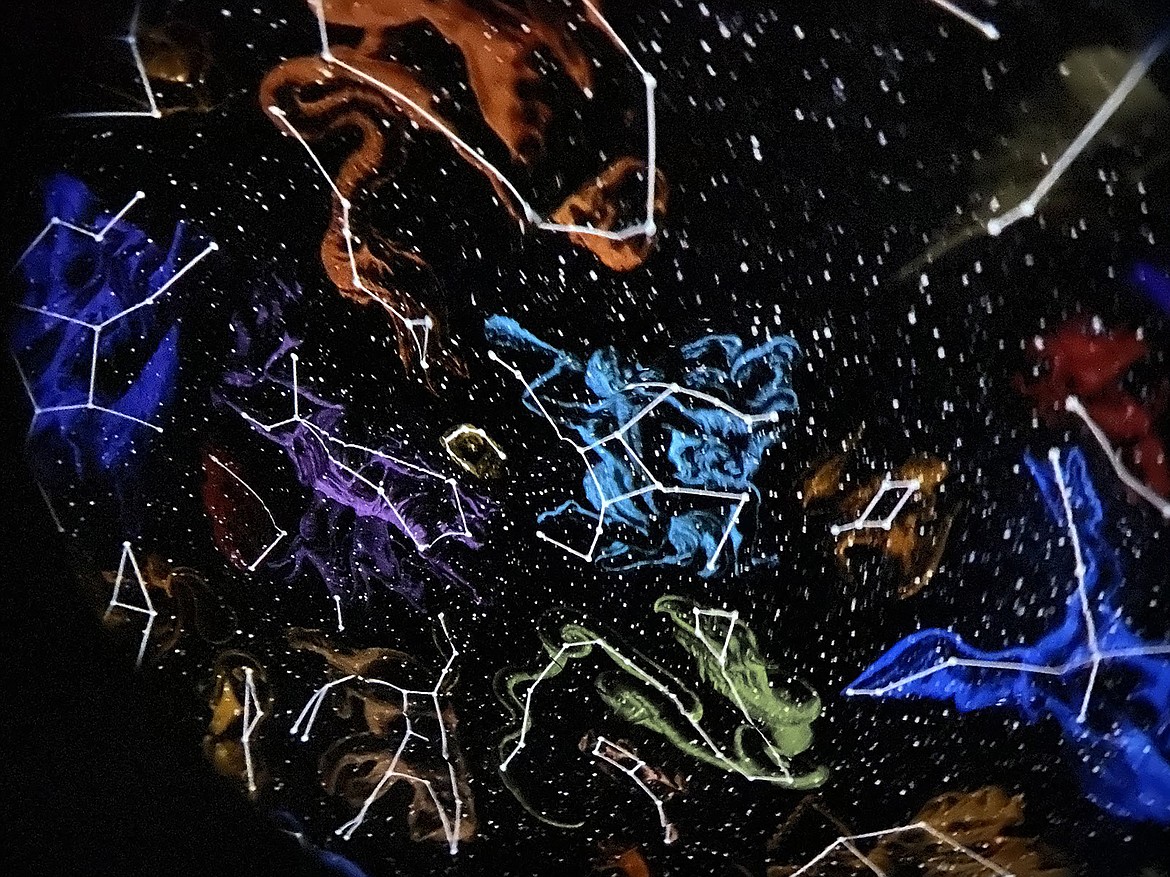 An image from inside a new planetarium during a lesson. The device is being shared by Sagle and Southside Elementaries.
Previous
Next
SAGLE — The mysteries of the cosmos won't be quite as unknown to Sagle and Southside students now that immersive experiences are being made possible through a new space planetarium.
The purchase of the device was made possible thanks to the Panhandle Alliance for Education after teacher Ashley Delucchi applied for a grant from the organization. Both Sagle and Southside schools will have access to the planetarium.
Lake Pend Oreille School District officials said the dome will rotate between the schools every other month, allowing over 400 students in kindergarten through sixth grade to receive memorable and grade-specific instruction that meets Idaho state science standards.
"The newly introduced planetarium will offer a unique learning experience, allowing students to expand their understanding of the universe and establish a deeper connection with space," LPOSD officials said. "Through interactive displays and engaging presentations, students will have the opportunity to grasp the vastness of the galaxy, learn about the formation of stars, and discover the wonders of constellations that fill the sky."
Sagle teachers said that the students' enthusiasm for the planetarium is palpable among students and their parents. 
"I see the Milky Way!" one student exclaimed during a lesson.
Courtney Parnell-Stucks, the computer lab teacher at Sagle Elementary, recalled her own planetarium experience as a sixth-grade student at Sagle Elementary over a decade ago.
"I remember one of my favorite parts of sixth grade was the traveling planetarium that came to Sagle and how cool it was," Parnell-Stucks said. "It was such an impactful experience for me. I got to see what I was learning in a more immersive environment, and I felt more connected to what I was learning."
LPOSD Superintendent Dr. Becky Meyer said she is grateful for the new learning experiences students will get to embark on and the teachers who make them possible. 
"I am deeply appreciative of educators who think outside the box and actively seek grants to enrich the learning experience," Meyer said. "With the introduction of the planetarium, students at Southside and Sagle Elementary will have the opportunity to cultivate curiosity about the vast universe that surrounds us."
The awe-inspired reactions of students as they witness each slide change within the planetarium have been immensely rewarding, bringing their learning experiences to life, officials said.  
"LPOSD extends its heartfelt gratitude to the Panhandle Alliance for Education and its donors for their continual generous support and for awarding Delucchi the $4,000 space planetarium grant, which will impact students for many years to come," district officials said. "The district remains steadfast in its dedication to foster a love for learning by creating engaging learning environments aimed to meet the needs of every student, every day."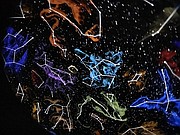 Recent Headlines
---