Bonner County History - Oct. 15, 2023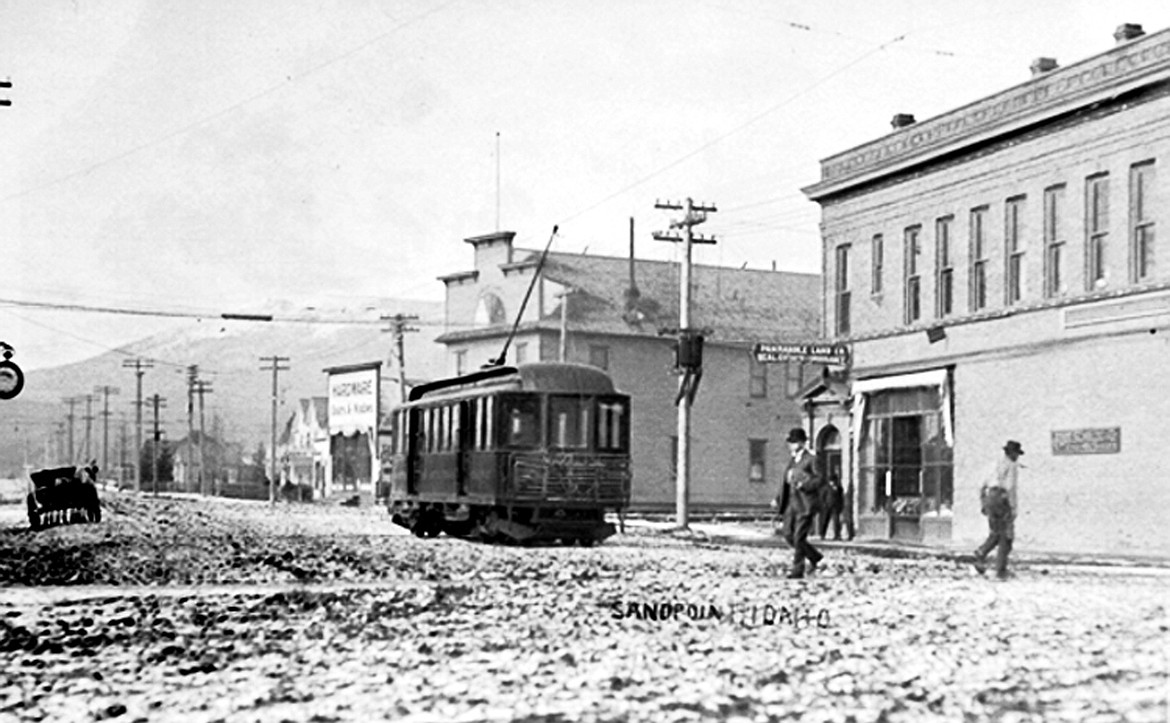 |
October 15, 2023 1:00 AM
Brought to you by the
Bonner County Historical
Society and Museum
611 S. Ella Ave., Sandpoint, Idaho, 83864
208-263-2344
50 Years Ago
Sandpoint News-Bulletin
Oct. 15, 1973 – NEW OFFICE BUILDING
First Avenue will soon take on a new look with the addition of a three story building being built by Ted Gunning, Spokane contractor, and local realtor John Major. Dubbed "Gunning's Alley," the pre-stressed concrete building will be constructed in the vacant lot between Western Auto and the Eagles Lodge on the east side of First. It will house specialty shops, retail stores and professional office space, all facing a center corridor extending from the street on all four levels to the city parking lot at the rear. All levels will be accessible by stairwells, in addition to being served by an elevator, Sandpoint's first.
•••
NEW HOSPITAL TO BE DEDICATED
Bonner General Hospital's new building will be dedicated during a public ceremony, Nov. 3 at 2 p.m., launching a two-day open house to permit the public to visit and inspect the new 46-bed hospital before it is put into service. Escorted tours will be conducted from 2 to 5 both days. Principal speaker will be Idaho's Sen. Frank Church, said Mrs. Helen Newton, a member of the BGH board of trustees and chair of the dedication-open house committee. Jack Parker, chairman of the board, will be master of ceremonies. Other speakers are James Breinich, hospital administrator, and Gob Gale, Coeur d'Alene, representing the architects. Weather permitting, the dedication will be in the parking area directly in front of the new hospital. In the event of bad weather, it will be moved into the building lobby.
75 Years Ago
Sandpoint News-Bulletin
Oct. 15, 1948 – BIRTHS ARE REPORTED
The Community hospital announces births for the past week: October 7, a daughter to Mr. and Mrs. Ralph Jones; October 8, a daughter to Mr. and Mrs. Keith Goullette, a daughter to Mr. and Mrs. John Jacobson, and a son to Mr. and Mrs. C.S. Barlow; October 11, a daughter to Mr. and Mrs. Don Hunt; October 13, a son to Mr. and Mrs. John Williams.
•••
CELEBRATES FOURTH BIRTHDAY
Michael (Mickey) Holien, son of Mr. and Mrs. H.L. Holien, celebrated his fourth birthday Saturday afternoon, with a group of friends. Guests were Anna and Terry McKenny, Carol Critchell, Howard Scott, Jon Sanford, Anna Margaret and Merrilee Holien, and Beverly and Larry Holien of Spokane.
•••
LAD IS INJURED
Leland Driggs, 6, son of Mr. and Mrs. Bruce Driggs, Sandpoint, received a deep cut on the bridge of his nose Saturday when he fell over a rock while at play. Seven stitches were required at the North Idaho clinic to close the wound.
•••
CITY IN BRIEF
V.F.W. auxiliary old fashioned Hallowe'en party. Lots of good, home cooked food. Admission free.
Special for women until Oct. 23, "Thermique" heaterless Perm, complete with hair trim, shampoo and finger wave. $5.00. Nina's Beauty Shop.
For more information, visit the museum online at bonnercountyhistory.org.
Recent Headlines
---