Northwest Autobody buys BF repair shop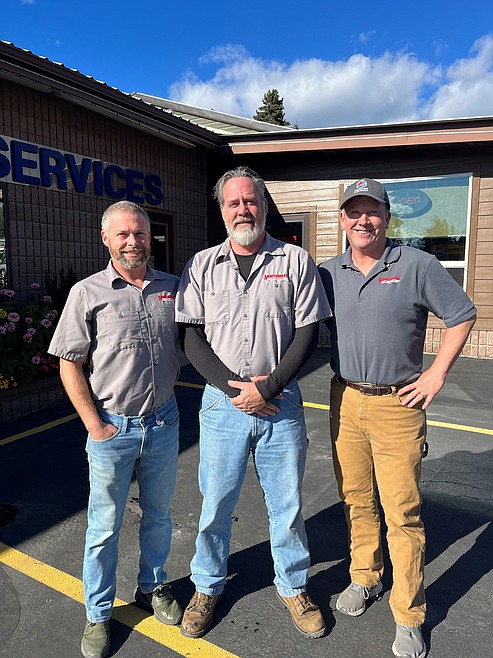 Accurate Northwest co-owner Eric Donenfeld, Bonners Ferry shop manager Casey Gannon and manager and advisor David Keyes in front of the shop on Bonners Ferry's South Hill.
(Courtesy photo)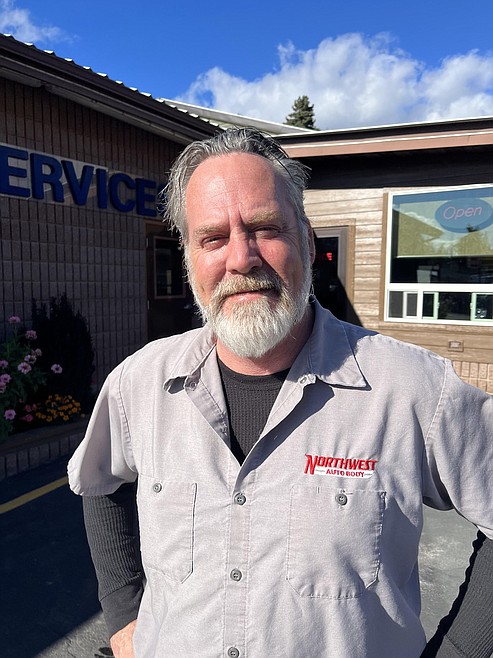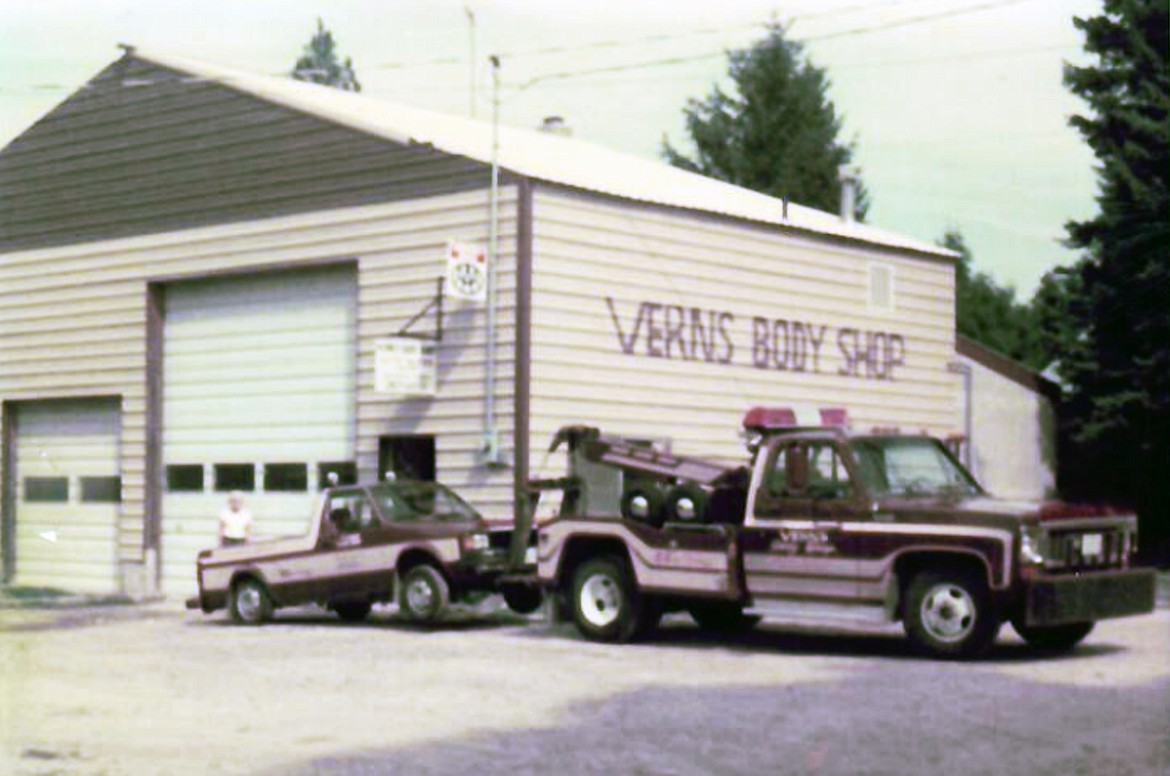 A historic photo of Vern's Autobody, which later became Accurate Collision. Accurate Collision recent sold and is now Accurate Northwest.
Previous
Next
|
October 20, 2023 1:00 AM
An iconic Bonner County business has purchased its counterpart, the iconic Accurate Collision in Bonners Ferry.
Started in 1980 as Vern's Autobody, and then became Accurate Collision, the autobody repair shop has been one of the go-top businesses in Boundary County and for much of the Troy and Libby areas of Montana. The shop will now be known as Accurate Northwest.
Last week, owner Kay Burdick turned the keys over to two Bonner County brothers who know a lot about running body shops as well as supporting the community.
Eric and Cory Donenfeld have owned Northwest Autobody in Sandpoint and Ponderay for many years. Their father, Mel, started Northwest Autobody in 1976 in Sandpoint. Eric and Cory grew up in the industry. While they both moved away from Sandpoint for more education, they both came back to the family business.
Accurate Northwest has the same address and phone number locals have been using for years. All of the current longtime local employees kept their positions and Accurate Northwest even hired a Bonners Ferry resident as the shop's manager.
Burdick had planned to retire but wanted to leave her business in competent, local hands. She had received numerous offers to sell over the years but she was waiting for the right time and buyer.
The Donenfelds have known Burdick for years and were always impressed with the shop's quality repairs, the facility, the equipment, employees and her relationship to Bonners Ferry. It was a natural fit.
"It is great to find a longtime, successful business with so much potential," Eric Donenfeld said.
Accurate and Burdick support Bonners Ferry Rotary, the Boundary County Fair, as well as many local fundraisers. That won't change with new ownership.
"We learned from our dad to hire the best people, treat customers like we would want to be treated, to stand behind our work and to support our hometown through business partnerships and backing important local causes and organizations," said Eric Donenfeld.
"We also make sure we treat our employees like family and provide them with world-class training and state-of-the-art equipment," said Cory Donenfeld. "We also emphasize customer service, keeping our promises and making sure the repairs are done right."
Northwest Autobody expanded into Ponderay from Sandpoint eight years ago and both shops earned a reputation as the best body shops in the region. In fact, Northwest Autobody has been named the best Autobody Repair Shop in the Best of Bonner County promotion for 22 out of the 23 years the contest has been run.
The company has also been named the Sandpoint Chamber's Business of the Month several times and have had employees named the Volunteer of the Month.
The shops have a soft spot for food banks and have raised nearly $14,000 for the Bonner County Food Center and have plans to help the Boundary County Food Bank as well.
Called Deervember, the shops donate $50 to the food bank for each deer or animal strike that is repaired at the shop in November. The Donenfelds will do the same this year at Accurate Northwest for the local food bank.
"We couldn't be more excited to be here and we are looking forward to getting to know the community and helping where we can," said Eric Donenfeld. "Please stop by and say hi to Casey and the crew."
"We wish Kay nothing but the best in her retirement."
Look for an open house soon and check online soon for a new Facebook page and website.
Casey Gannon moved to Bonners Ferry and hoped his career as an autobody repair shop manager would eventually land him here.
"I drove by Kay's shop hundreds of times hoping to have an opportunity to make a difference here," Gannon said. "Now I have my chance."
Gannon, who was in the U.S. Navy and is a Desert Storm decorated veteran, has been in the auto repair business since 2003. He is married and has a son at Bonners Ferry High School.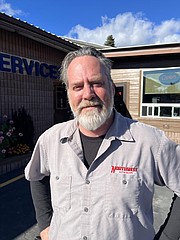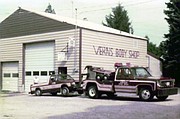 Recent Headlines
---