Jeff A. Connolly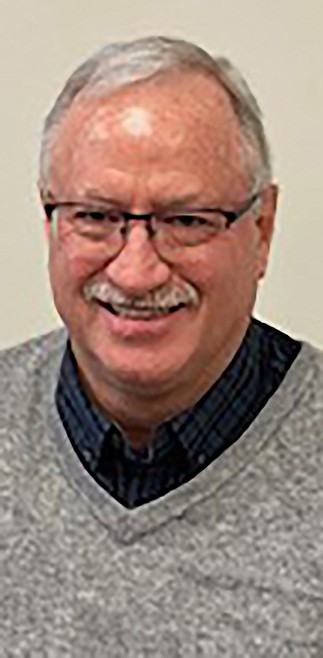 |
October 21, 2023 1:00 AM
Background
Profession: Mayor of Priest River
Educational background: High School graduate
How many years as a Bonner County resident: 65
Marital status: Married
Family: Daughter & Son, each with a daughter & son
Questions:
To continue to provide staff support and the tools to accomplish the goals set forth for the city. To organize the structure of the city and focus on customer service.

Growth – ensuring the city has adequate infrastructure to accommodate growth.
Inflation – trying to keep the pay and benefits on par with the market.
Employees – hiring and retaining qualified employees in a very tough market

Update the city's Comprehensive Plan. The last update was in 2013, so the issues over the last 10 years need to be addressed.
Work with the Idaho legislators to better understand the pressures put on all entities to accommodate rapid growth.
Be creative about being more efficient, allowing higher wages due to increased productivity.

I think this is a little tricky. It's sometimes hard for the public to understand all the codes and laws that prevent the city from making certain decisions. I always strive to do the best I can to explain the situation and hope they leave with a greater understanding of why certain decisions were made and what the city is dealing with.
Yes, I think the council and mayor are doing a good job of balancing the demands of growth and the needs of the citizens that are already here.
Growth is the biggest issue we have. Rewriting and updating the city's Comprehensive Plan is a very important way of steering growth in the direction that best addresses the needs and wants of the community.
Not Applicable
To somehow try to address the issue of spreading deliberate misinformation. This is the biggest problem I see with the discourse within the county and cities.
The beauty of where we live and the people in the community.
Hang out with family, hunt, and play golf.
I would have to say that I never make a decision before hearing both sides of any argument. That being said, yes, I have changed my opinion after hearing both sides of the argument.
My father, even though he passed almost 20 years ago. I find myself looking back on the lessons and guidance he provided. He instilled the values I use every day.
Honestly, if you always have the city's best interest as your first priority, the rest is easy.
Do you have the time to do the job, and are you willing to commit yourself to the tasks expected of you?
I have 15 years of service on the Priest River City Council, 6 years of service as a Bonner County Commissioner, and 10 months of service as interim Priest River Mayor, so I have the knowledge and experience to do the job.
Recent Headlines
---