Haunts galore at LPOHS haunted house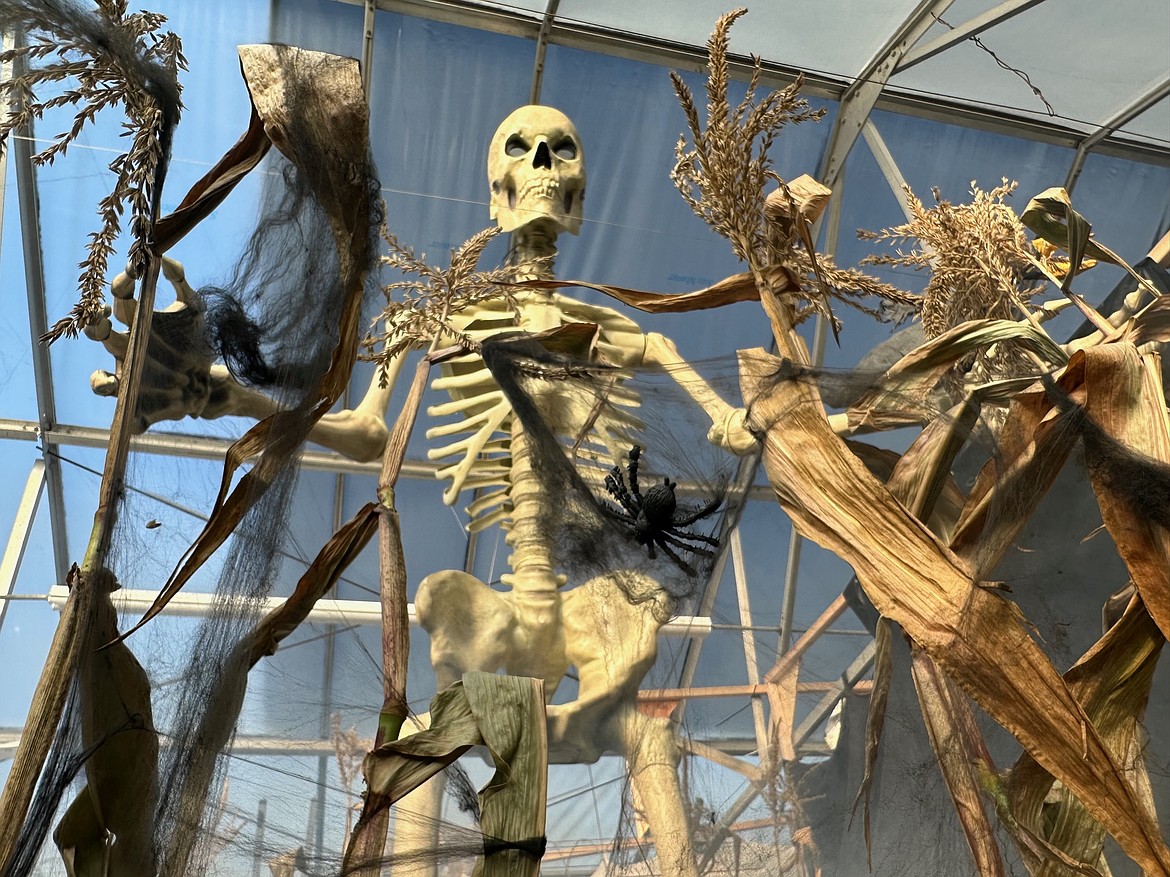 LPOHS high school students worked after school to decorate and design their haunted house, which will be open this weekend and the night of Halloween.
(Courtesy photo)
SANDPOINT — Everything gets a little spookier after dark as Lake Pend Oreille High School holds its annual haunted house this weekend.
Through the month of October, students spent time after school creating the haunted house for the public to enjoy. During the event, LPOHS students from ninth to 12th grade create an immersive experience with acting and special effects designed to put the spooky fun in Halloween.
"Tickets are $5 per soul," Randy Wilhelm, career and technical education teacher, said.
Tickets are available at the door, or at the school. Proceeds will benefit the contributing students' senior class. So if juniors are working one night, the fundraiser will support their graduating year.
The last three available dates to attend the event will be Friday, Oct. 27; Saturday, Oct. 28;  and the night of Halloween.
The fun lasts from 5 p.m. to 9 p.m. each day.
The high school teamed up with Panhandle Special Needs, Inc., 1424 N. Boyer Ave. to provide a location for the event. PSNI's greenhouse will be decked out with a big maze, animatronics, different scenes, costumes and jump scares, Wilhelm said.
"If you have little kids and you come before 7 p.m., before it gets really dark, the people inside will be a little more mellow," he said, "But once it gets dark, all bets are off."
Recent Headlines
---