New items abound on council agenda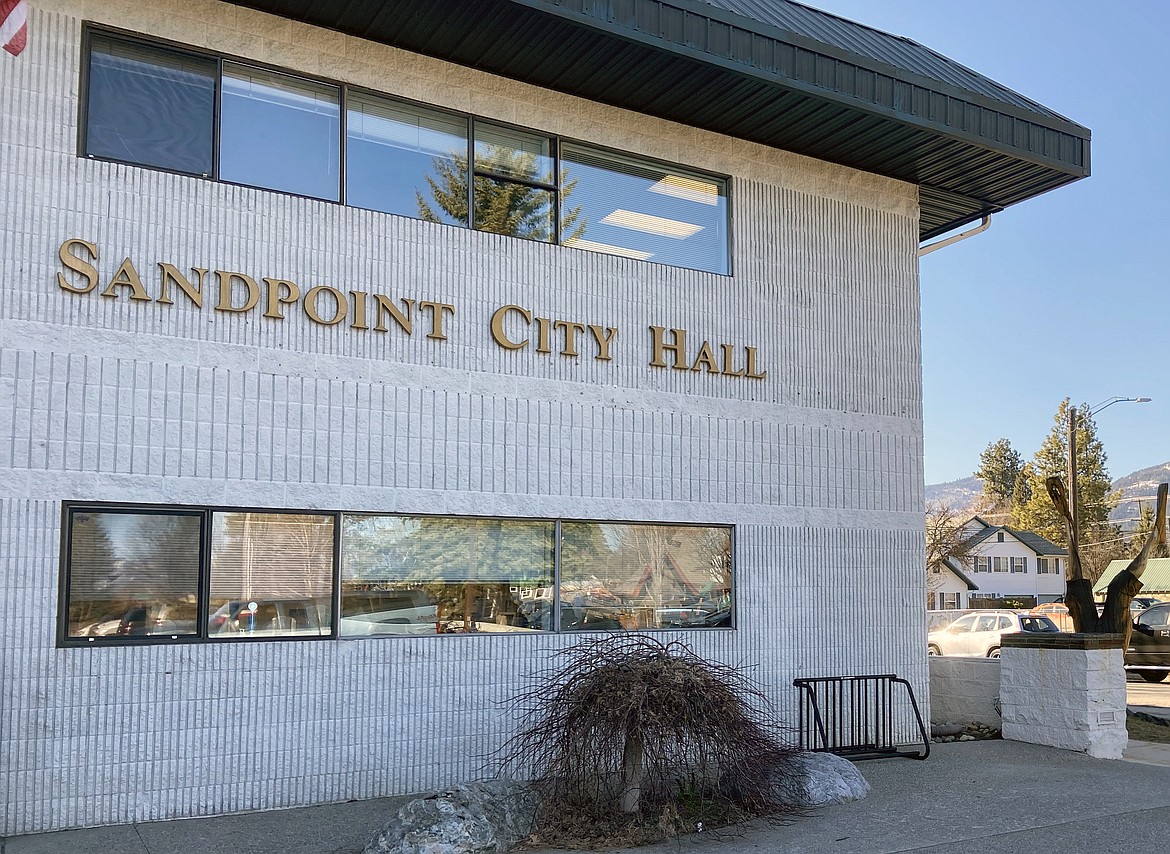 by
EVIE SEABERG
Staff Writer
|
September 2, 2023 1:00 AM
SANDPOINT — Unlike recent Sandpoint City Council meetings dominated by old business, the Sept. 6 meeting agenda contains four new items and no old business.
The council will be discussing a public art loan agreement, a proposal from the police department, and two plat projects.
Art on Loan Silver Box Program is a rotating art exhibit founded by the Sandpoint Arts Commission. Chosen art is displayed in specific downtown locations for about a year on special "boxes" installed in November of 2918. Three sculptures have been selected that the council will be asked to approve Wednesday evening, including "Natural Wavelength" by Ursula Roma at Fourth Avenue and Church Street, "The Spirit Tree" by Dave Gonzo at Fifth Avenue and Oak Street, and "At Rivers Edge" by Anna Lee Harris at Fourth Avenue and Oak Street.
The city received 16 eligible submissions from across the country, with six meeting the criteria and three being recommended to the council. Each artist whose work is displayed will be given a $1,000 honorarium to cover travel and installation costs.
The Sandpoint Police Department will be presenting a proposal to eliminate one of the two current full-time officers with the Lake Pend Oreille School District and adjust how their salary is paid. According to their proposal, the officer will be assigned Sandpoint Middle School and Sandpoint High School as their primary areas.
Two plats will be discussed by the council, one on Garden Street and another on Lincoln Avenue.
The Garden Street lot was presented to the council in May, when the owners of the lot appealed the mayor's decision to deny their plat plan. The council denied the appeal but offered suggested changes they could make, allowing for reconsideration. The resolution and agreement address the dedication of additional right-of-way on Garden Street, the construction of an adequate fire turnaround, and the extension of Garden Street as a purely local drive, as stated in the agenda request form.
The Lincoln Avenue lot request was heard by the Planning and Zoning Commission on Aug. 1. The request was to divide an "existing 14,962 square foot lot into two lots, one lot behind the other with a "flagpole" projection serving as the required lot frontage," the agenda request form stated.
Wednesday's meeting will be held at Sandpoint City Hall, 1123 Lake St., starting at 5:30 p.m. The public can attend in person or online at sandpointidaho.gov.
Recent Headlines
---