Bonner County History - Sept. 7, 2023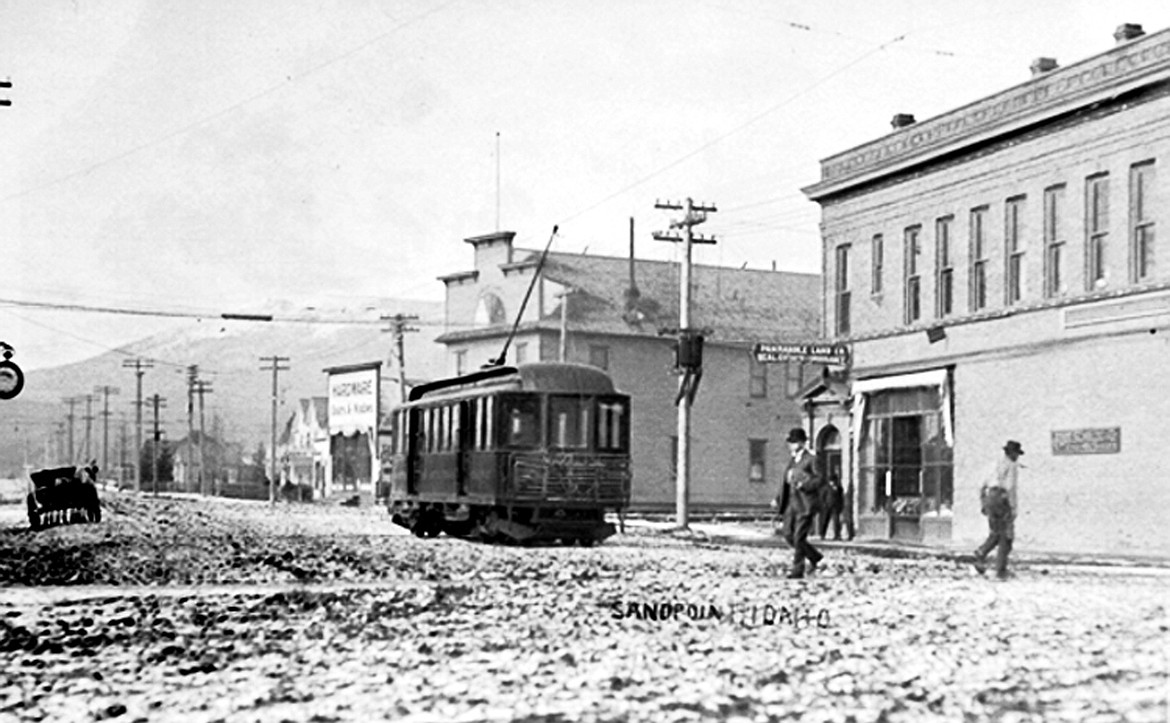 |
September 7, 2023 1:00 AM
Brought to you by the
Bonner County Historical
Society and Museum
611 S. Ella Ave., Sandpoint, Idaho, 83864
208-263-2344
50 Years Ago
Sandpoint News-Bulletin
Sept. 7, 1973 – GRAND OPENING SATURDAY

Dick and Bob Gregg will be hosts Saturday at the grand opening of their new quarters for Sandpoint Trailer Supply on U.S. 95 just south of the long bridge. Free coffee and doughnuts will be served all day, special prices on select items will be featured, and three door prizes will be awarded at 5 p.m.
•••
TILLBERG, CROSSWHITE WINNERS
Steve Tillberg and Paul Crosswhite each claimed $125 by winning their respective classes in the season's grand finale at Panhandle Raceways on Labor Day. Tillberg started the day off by posting the fastest time of the race, 30.4. In the A-Slow heat, Cliff Millar had the winning time and Brian Matfield blistered the track for first place in the B-Fast heat. John Schell took first in the A-Fast race. The Woodland car, driven by father and son team Ed and Jack Woodland, placed second in the heat and Tillberg filled the third slot. The B-Main race was won by Bob Puckett, and Paul Crosswhite ran a close second. In the A-Main, Steve Lawson placed first, the Woodlands second, and Gary Ralph third. There were several spectacular wrecks, with no injuries. A fire engulfed Steve LaMarche's car when he lost control and it veered onto the infield. He managed to escape serious injury in the mishap.
•••
PAST PRESIDENTS AWARDED
The three past presidents of the BGH Auxiliary were recently awarded past president pins by Mrs. Don [Susan] Diehl, current president: Mrs. Wayne [Helen] Hagadone, 1965-67; Mrs. Margaret Hunter, 1967-68; and Mrs. F.M. [Mary] Nedds, 1968-72.
75 Years Ago
Sandpoint News-Bulletin
Sept. 7, 1948 – NEWS FROM COLBURN
The gardens in our community were severely damaged by frost Friday night.
•••
KAMLOOPS BEGINNING TO HIT
Lake Pend Oreille's big Kamloops rainbow trout are hitting again, and cooler weather should provide improving fishing until the season ends Nov. 30. Elmer Dreisbach, Bayview, landed an 18-pound Kamloops. Roy Ellis, operator of the mail boat out of Bayview, reported seeing catches of rainbows weighing 13 and 16 pounds. Dick Hart, operator of Kamloops Anchorage, said a 17-pound fish was taken off the mouth of Garfield bay over the holiday. Story of Labor day weekend was that of Ted Huetter who was fishing off Bottle bay for bluebacks. A fish, probably a Kamloops, hit his lure, immediately peeling off the entire 200-foot line. Mr. Huetter got even more of a surprise when the fish jerked the rod from his hands. He lost the entire outfit.
•••
DERR RETURNS TO SCHOOL AT MOSCOW
Allen Derr, son of Mr. and Mrs. A.M. Derr, left Tuesday for Moscow, where he will enter the University of Idaho as a sophomore to study law. He will be chief announcer at the university radio station and is a member of Tau Kappa Epsilon fraternity.
For more information, visit the museum online at bonnercountyhistory.org.
Recent Headlines
---