Man arrested on drug charges, resisting an officer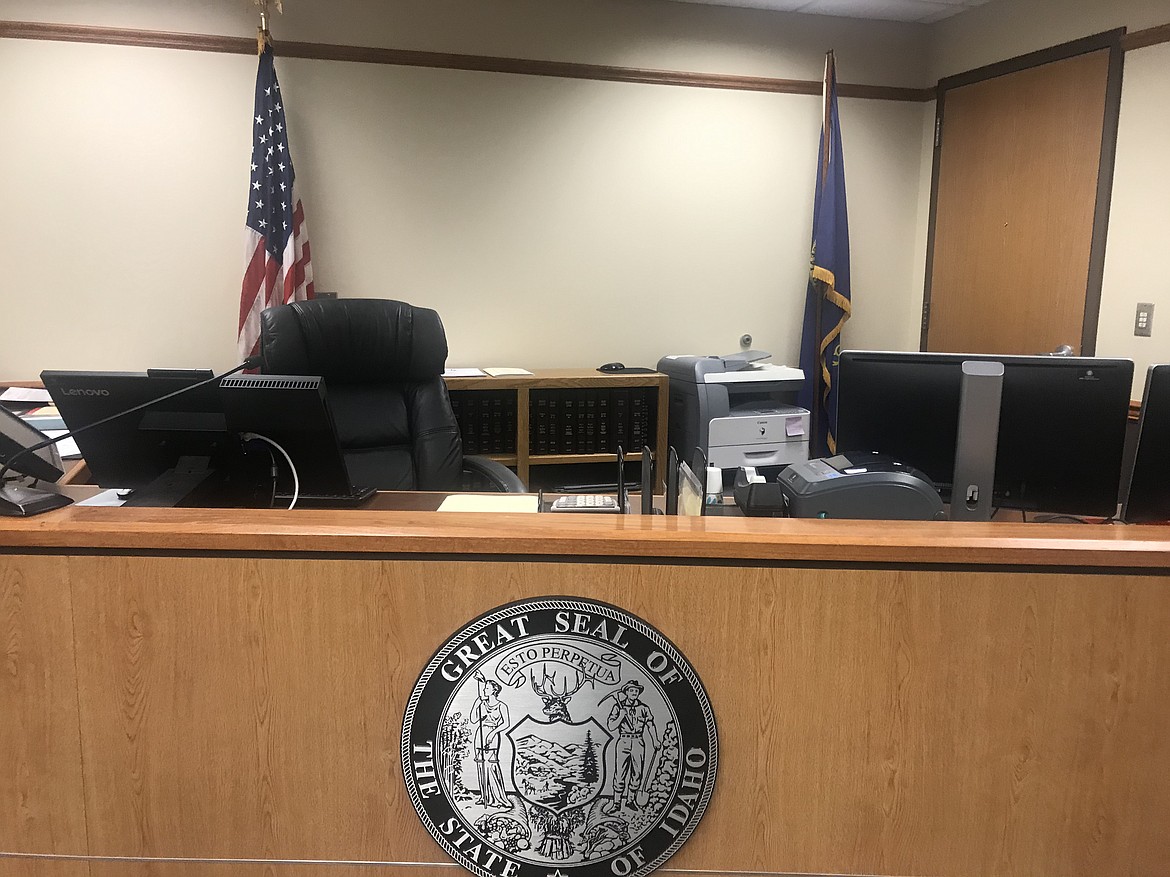 by
LAUREN REICHENBACH
Staff Writer
|
September 7, 2023 1:00 AM
A 24-year-old man was arrested earlier this month on charges of resisting an officer and possession of drug paraphernalia after deputies say he allegedly shoplifted from an Oldtown store.
Bonner County deputies received a report on Aug. 18 that a man had allegedly shoplifted from an Oldtown store. While en route to the location, deputies noticed a man allegedly matching the description given by the caller running across the road in front of traffic, court records said.
Deputies stopped the man, who originally refused to identify himself. The deputy asking for identification said they noticed a tattoo on the man's hand that signified potential gang affiliation, although they could not confirm the man had any ties with local gangs, according to court records.
"Dispatch asked me if I was clear to copy," the deputy wrote in the probable cause affidavit. "This typically indicates that the subject being ran is an officer safety hazard or has a warrant. Dispatch advised me that [the suspect] had warnings for resist/obstruct, gun in vehicle and a Bonner County warrant that was confirmed and in hand."
After the man continued to refuse to identify himself, deputies attempted to place him under arrest, but court records allege that he began to resist. Deputies attempted to get the man, eventually identified as Anthony Ravenscroft, on the ground, but in the struggle, his backpack ripped and he sprung free of law enforcement's grasp.
Ravenscroft allegedly attempted to run but deputies deployed two tasers on him, the second sending him to the ground. However, court records said the effect wore off before deputies could fully cuff him, and he continued to fight with them. During the altercation, one deputy was allegedly struck in the face by Ravenscroft, but upon body camera video footage review, the deputy deemed the hit an accident and decided not to press charges, the probable cause affidavit said.
Once Ravenscroft was finally detained, his backpack was searched, resulting in drug paraphernalia being discovered, court records said. The backpack he had on him was proven to be stolen as well as some other items inside the pack. However, court records said the store did not wish to press charges, but they did want Ravenscroft trespassed from the property.
Ravenscroft was arrested for obstructing law enforcement as well as for possession of drug paraphernalia. No bail has yet been set and his preliminary hearing will be held Oct. 19.
Recent Headlines
---