Three North Idaho senators oppose special session
by
BILL BULEY
Hagadone News Network
|
September 9, 2023 1:00 AM
COEUR d'ALENE — The Idaho State Senate on Tuesday achieved the 60% support needed to convene a special session and address the consolidation of the upcoming presidential primary with the scheduled May 2024 primary election.
But three North Idaho senators said they oppose the special session.
"The push for a special session to consider a May presidential primary is an absolute waste of time and a non-starter for the Idaho Republican Party," wrote Sen. Scott Herndon of Sagle. "The party has already set its rules that it will conduct a Saturday March 2 caucus unless the Legislature restores a March presidential primary election before Oct. 1."
Sen. Doug Okuniewicz of Hayden, said the proposed legislation is contrary to an Idaho GOP resolution that was approved by party officials earlier this year.
"I am a Republican, and I respect the party's decision to not hold presidential primaries in May," he wrote. "Further, the proposed legislation will not result in changing the way the Idaho GOP treats the upcoming 2024 presidential primary election, so there is no reason to spend additional taxpayer dollars to address this during a special session when it could just as easily be brought up in a few months during the regular 2024 legislative session."
The goal of consolidating all primary elections to the May primary date during the First Regular Session of the 67th Legislature was to increase voter turnout and make sure that the nomination process used Idaho taxpayers' money responsibly and effectively, said a news release from Idaho Sen. Mark Harris, majority caucus chair.
The consolidation would save about $2.7 million in taxpayer funds, the release said.
"The proposed legislation seeks to empower political parties to determine their preferred methods for nominating candidates while allowing the Idaho Secretary of State to be informed of their intentions by Oct 1," the release said. "This initiative prioritizes voter participation by enabling a presidential primary to be held concurrently with the regular primary election in May."
While there has been a push for a March presidential nominating caucus, proponents of a consolidated May primary believe it holds the potential to enhance representation, increase voter influence, and provide a more accurate reflection of the party's preferences, the release said.
"A May primary empowers Idaho Republicans to play a pivotal role in shaping the outcome of the nomination by strategically positioning their votes behind candidates who remain in contention," Senate Assistant Majority Leader Abby Lee wrote. "It is concerning that those who care about secure elections prefer a caucus where votes are counted in barns and backyards instead of Idaho's tried and proven ballot process for such a critical election."
Sen. Carl Bjerke of Coeur d'Alene said the debate about when and how the Idaho Republican Party can best select its Republican National Committee delegates is not a new debate.
He said they first used a May primary in 1980 and for a decade after that there were attempts by Republican lawmakers to repeal the primary altogether and return to a convention system.
Bjerke said that in the '90s, Gov. Dirk Kempthorne pursued an idea of creating a "regional primary" to be held in concert with the other western states.
Bjerke said the inner workings of the Republican Party's nomination process have always been subject to healthy debate.
"Therefore we must seek guidance from sources upon which all Republicans can agree: First, the U.S. and Idaho Constitutions; next, the Republican Party Platforms; and of course, the advice of our State GOP Central Committee representatives," he wrote.
"In my estimation, it is important to include this influence as part of the decision-making process while deciding on how we proceed with the 2024 presidential primary," Bjerke wrote.
Sen. Chuck Winder, Senate President Pro Tempore, said the senators who support a special session strongly uphold their democratic responsibility to provide every Idahoan with the opportunity to have their voices heard and their votes make an impact.
"I am hopeful that our colleagues in the House will support the special session on this critical issue," he said.
Herndon said if Winder wants to create a May presidential primary, the earliest that would happen for Republicans would be 2028.
"That being the case, there is absolutely no need to spend $30,000 a day on a special session when we could address the May date in the regular session in January," Herndon wrote. "Senate leadership knows this and appears willing to confuse voters."
Herndon said with an Oct. 1 deadline to notify the Republican National Committee, there is no time for the Republican state central committee to meet again to change its decision on the March caucus because special meetings of the state central committee require a 30-day notice.
"We need to remember that the Legislature and the governor created this problem, and the Republican Party was forced to respond with a caucus decision," Herndon said. "Now, Senate leadership does not want to take responsibility and wants to offer a false hope while wasting the taxpayers' money.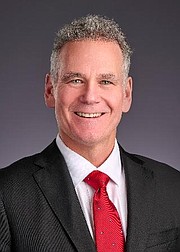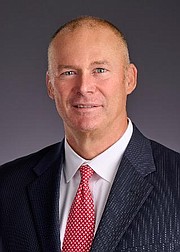 Recent Headlines
---