Pend Oreille, Priest Lake drawdown dates set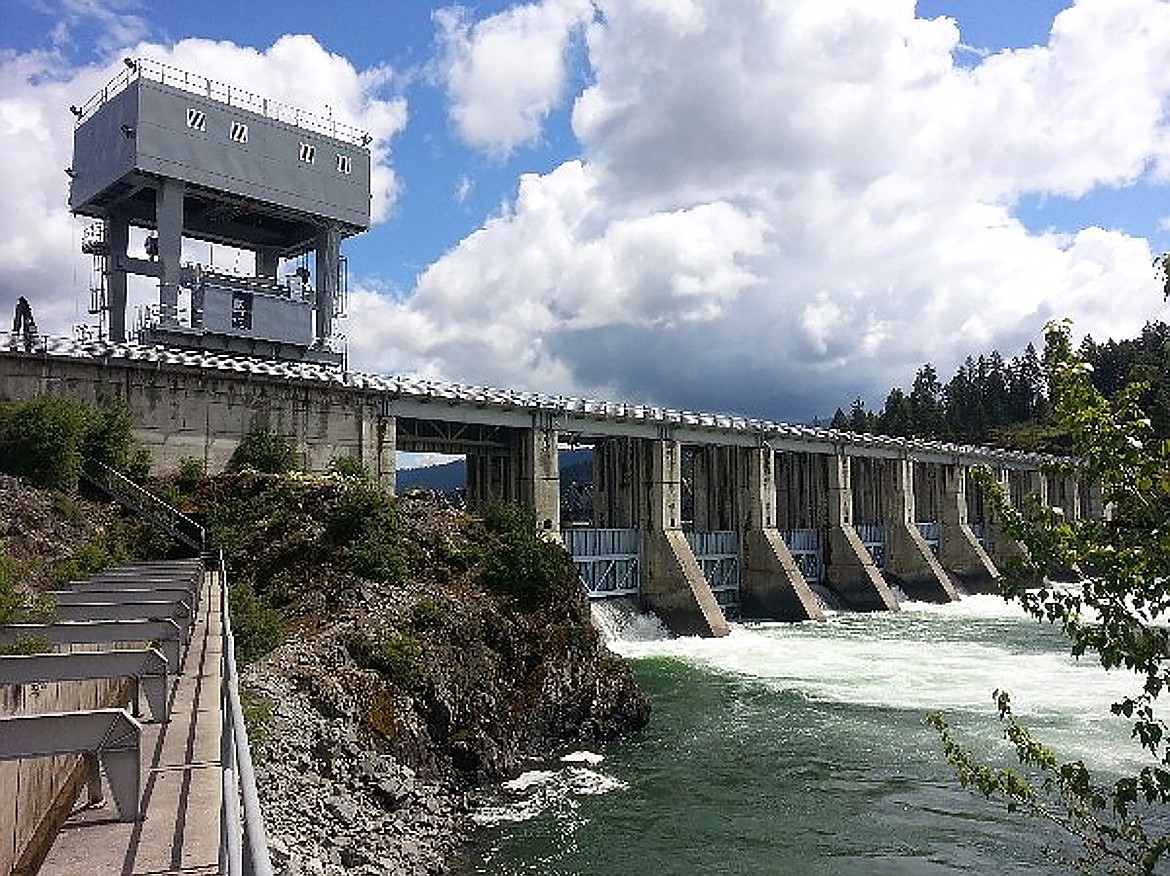 The dates for drawdowns of the Pend Oreille and Priest lakes have been announced.
(Photo courtesy U.S. ARMY CORPS OF ENGINEERS)
by
LAUREN REICHENBACH
Staff Writer
|
September 9, 2023 1:00 AM
Officials have announced that Lake Pend Oreille is beginning its annual fall drawdown Sept. 19 this year. The lake is generally held at a normal pool of 2,062.5 until the third Sunday in September or Sept. 18, whichever is later.
Molly McCahon, Lakes Commission executive director, said reasonable efforts will be made to keep the lake above 2,061 feet through the fourth Sunday of the month. At that point, she said a gradual draft is planned to take place until Nov. 15, when the lake needs to be at the winter pool level for kokanee.
McCahon said winter pool elevation needs to be reached by Nov. 15 so shoreline kokanee spawners "are not left high and dry." While not required, a winter pool of 2,051 feet has been the norm for many years, she said.
"That equates to the full 11.5 feet of stored water and is lowered to this maximum level for Flexible Winter Pool Operations by BPA," she said. "This is an operation that allows the Bonneville Power Administration to generate power in the winter by raising the lake and then releasing that water again."
McCahon also cautioned boaters to be aware of the lowered water levels, as it can vary in different areas of the lake.
"Please keep in mind that during drawdown, elevations on the Pend Oreille River, especially as you get closer to the dam, can be feet lower than the lake elevation measured in Hope," she said.
The Idaho Department of Water Resources is also planning to begin Priest Lake's fall drawdown Oct. 1 — about a week earlier than usual.
"This early operation is to accommodate planned construction on the dam scheduled to resume Nov. 1," McCahon said.
Water resources staff said they want boat and waterfront infrastructure owners who need to winterize their properties to be aware of the earlier drawdown date and plan accordingly. Drawdown information, including daily release rates, will be announced on the IDWR website next week. Visit https://bit.ly/45Kd8Pm for more information on the drawdowns.
For questions regarding Albeni Falls Dam operations, contact Leon Basdekas at leon.basdekas@usace.army.mil. For questions regarding Outlet Dam operations, contact Michelle Richman with IDWR at 208-762-2800 or michelle.richman@idwr.idaho.gov.
Recent Headlines
---