Bonner County History - Sept. 10, 2023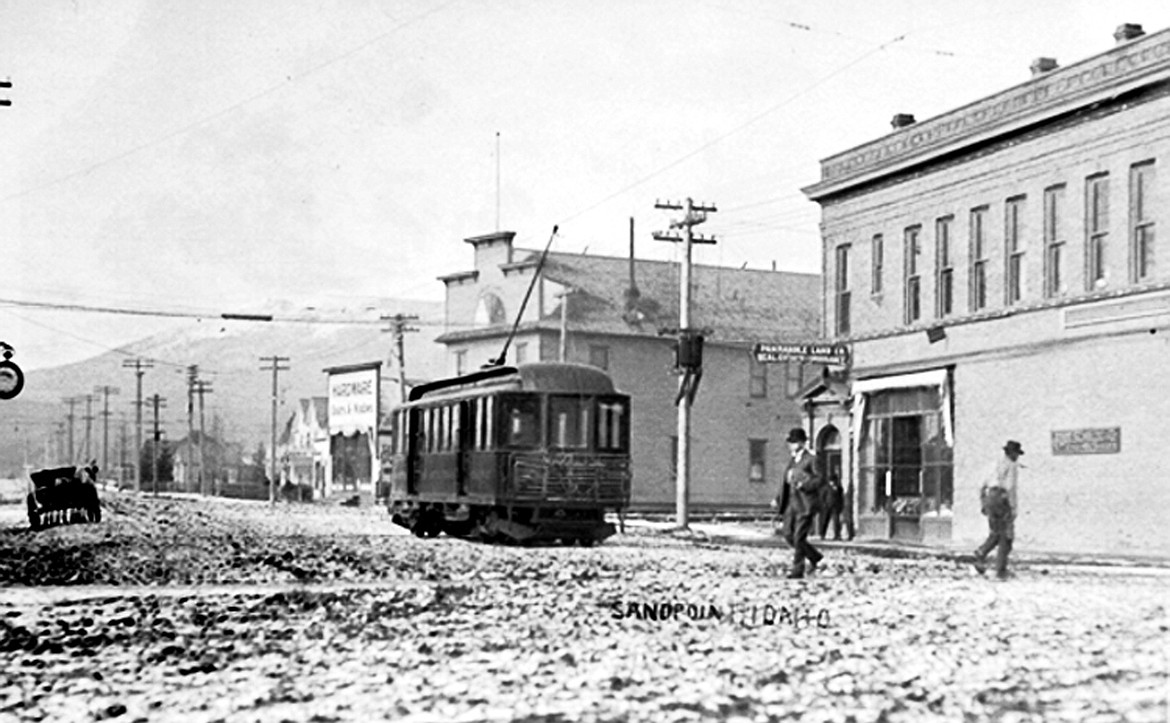 |
September 10, 2023 1:00 AM
Brought to you by the
Bonner County Historical
Society and Museum
611 S. Ella Ave., Sandpoint, Idaho, 83864
208-263-2344
50 Years Ago
Sandpoint News-Bulletin
Sept. 10, 1973 – PROUDLY WE SALUTE…
Army Captain Michael J. Brown, son of Mr. and Mrs. Harold Tibbs, Sandpoint, received the "Broken Wing" award while serving with the 121st Aviation Company at Ft. Benning, Ga. The award is given to those individuals who use exceptional techniques and judgement in landing aircraft in an emergency situation. His wife, Mary, is with him at the fort.
•••
NEW RESTAURANT OPENS
Denny's Village Cafe, owned and operated by Denny Cornella, is Sandpoint's newest restaurant, on Hwy. 200 next to the Plantation. Denny will offer "a reasonable hamburger and a good child's plate," and will be the only Sandpoint restaurant open 24 hours on weekends. Leigh Woods is head cook.
•••
ALL-STARS WIN LITTLE LEAGUE TROPHIES
Members of the Sandpoint Little League All Star youth baseball team got trophies Saturday at Pine Street park for winning the Kootenai River Days baseball tournament. Coach Doug Lynch said the squad was made up of both Little League and Pee-Wee players and the winning team was one of two local teams in the tournament. "We beat Troy in the first game," he said, "and Sandpoint's team beat Bonners, so both Sandpoint teams met for the championship, and we won, 15-12." On the winning team were Hoyt Bonar, Jeff Baker, David Burrough, Ricky Fournier, Mike DeMers, Allen Martin, Roley Schoonover, Todd Raynor and Tom Albertson.
75 Years Ago
Sandpoint News-Bulletin
Sept. 10, 1948 – HOUSEWARMING PARTY
A house-warming party with a new twist took place Saturday in the W.H. Shook backyard when friends and neighbors were entertained with an informal luncheon in the new trailer house of Mr. and Mrs. Vernon Shook. Guests were Mr. and Mrs. Kenneth Shook, Harold Shook, Mr. and Mrs. Charles Berry, Mrs. Florence Sulzle, Mrs. Clyde Cox and Miss Ronnie Orman. On Sept. 13, Mr. and Mrs. Shook will leave with their new trailer home for Vancouver, B.C., where he will take his master's degree in social work at the University of British Columbia.
•••
MRS. EAKIN IS HOSTESS
Mrs. L.F. Eakin entertained Friday with 1 o'clock luncheon and an afternoon of bridge. Honors for the afternoon went to Mrs. Don McInaney and Mrs. Ted Farmin. Guests included Mesdames L.V. Hughes, Clifford Patton, Ray Bergeron, Frank Evans, J.R. McFarland, Farmin, McInaney and Paul Delamarter.
•••
GREENHOOD TO DISTRIBUTE BLATZ BEER
The Otto Greenhood company of Sandpoint has been appointed sole wholesaler for Blatz Brewing company in Bonner and Boundary counties. With this position, Otto Greenhood is a representative of one of Milwaukee's oldest breweries. Valentin Blatz, son and grandson of master brewers, founded the company in 1851 and in 1875 became the first Milwaukee brewer to package beer in bottles.
For more information, visit the museum online at bonnercountyhistory.org.
Recent Headlines
---