NAMI Walk takes step to raise awareness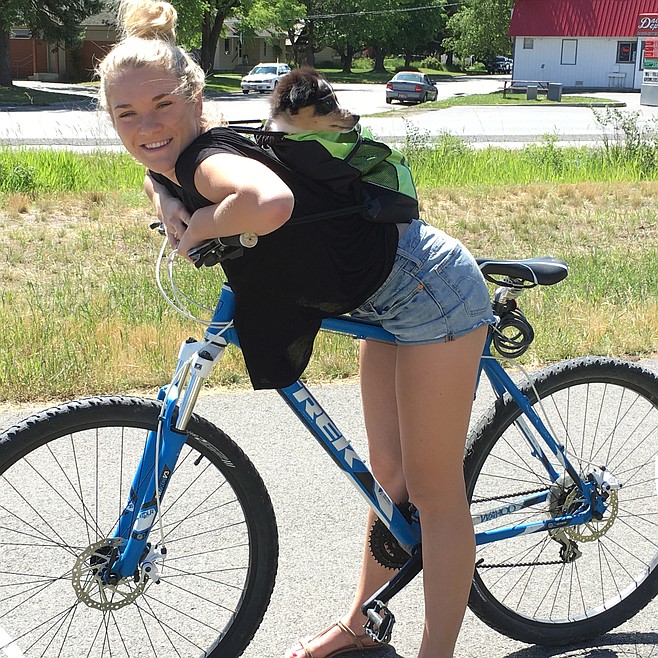 A young supporter of the National Alliance on Mental Illness Far North chapter gets ready for a past NAMI Walk. This year's event is set for Oct. 7 — a date pick due to it being the National Day of Hope.
(Courtesy photo)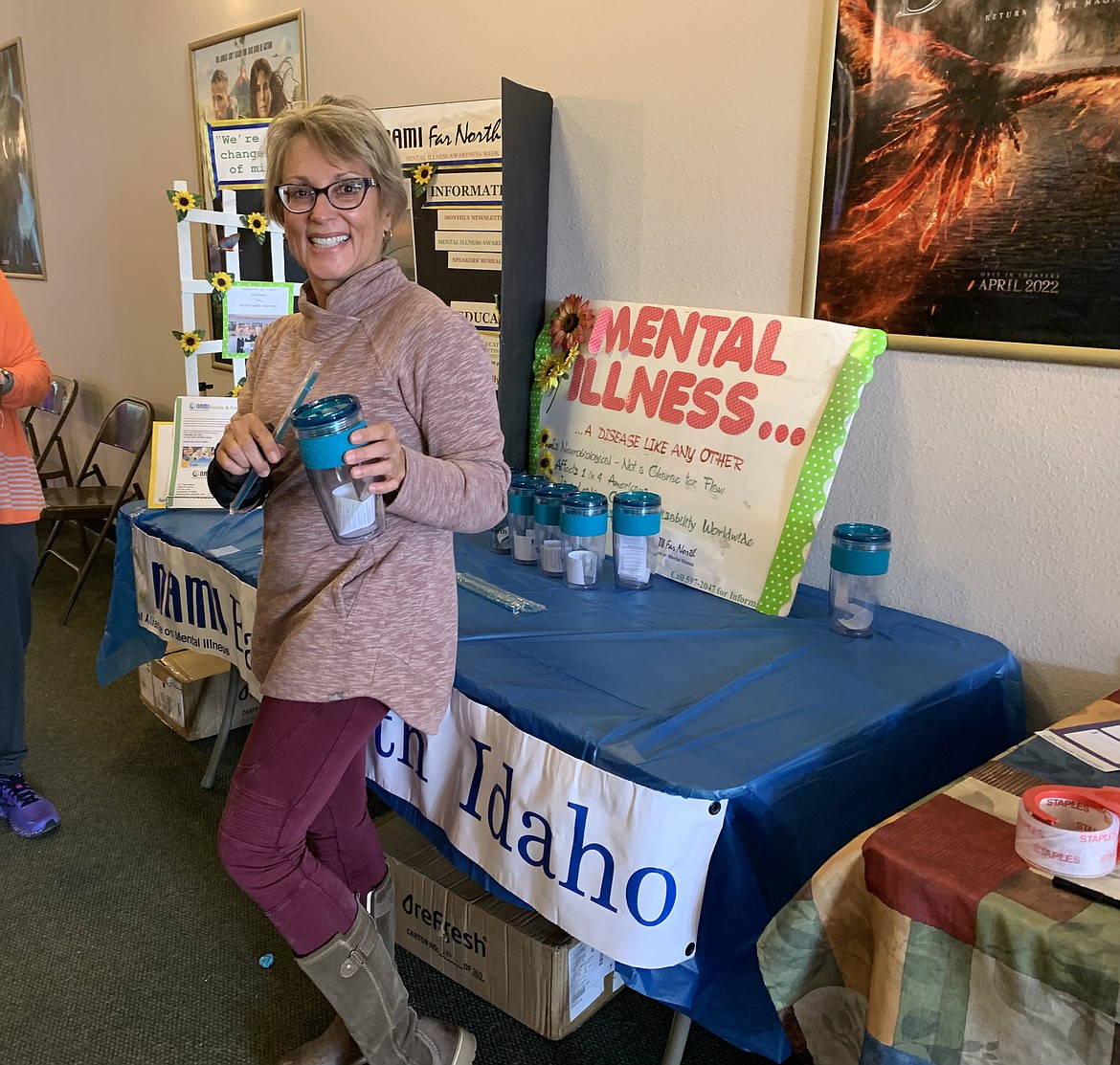 NAMI Far North President Dawn Mehra is pictured at the organization's booth at a past event.
Previous
Next
by
CAROLINE LOBSINGER
Staff Writer
|
September 10, 2023 1:00 AM
SANDPOINT — With each step, NAMI Far North hopes its upcoming NAMI Walk brings a better understanding of mental health.
NAMI Walks, held throughout the country, are the nation's leading grassroots mental health walk, NAMI officials said.
"It's a free community event dedicated to stories, shattering stigma, raising mental health awareness, and simplifying access to help and support," said Dr. Dawn Mehra, DVM, who serves as NAMI Far North president.
Now in its second year, this year's event is Oct. 7 at 9 a.m. — the date of the National Day of Hope — on the Sandpoint-Dover Community Trail. Starting at North Idaho Animal Hospital, the walk is meant to bring the community together into something bigger, to take steps toward healthier lives with the support of beloved pets.
In addition to the walk, there will be live music, raffles, team awards, and Evans Brothers coffee. NIAH is holding an open house to showcase the connection between people and pets, with an emphasis on taking care of pets so they can take care of their people, Mehra said.
"The topic [of mental health] … is a really uncomfortable subject," Mehra said. "Almost everyone has been affected by mental illness in some way, but nobody really likes to talk about it or has the tools to talk about it."
The walk, one of the largest grassroots mental health walks in the country, aims to change the conversation.
"It's really tough to deal with mental health issues. But when we do, when we share them, there are some good things that happen when people recover," Mehra said. "The ones that we see who aren't recovering are on the street. And those, unfortunately, are what have set the tone for what mental illness is. But mental illnesses have recovery in them, and that's another thing they want to talk about."
NAMI Far North offers support, resources, and advocacy to individuals and families facing mental health conditions, officials said.
"We ignite hope and connections for everyone impacted by serious mental health conditions," board member Catherine Perusse said.
Roughly, one in five adults in America faces mental illness and nearly one in 25 lives with severe conditions. As a result, mental health conditions touch most lives, whether you realize it or not, Mehra and Perusse said.
While stigma and discrimination present hurdles, knowledge can dismantle these obstacles, the pair said.
"Understanding the intricate biology of our complex brain, one of the least-understood organs, empowers us to offer compassion, inspire hope, and facilitate recovery," Mehra said.
Too often, talking about mental health — or dealing with a mental health condition — carries a stigma, Perusse and Mehra said.
"It's often viewed as a character flaw or a moral weakness, as opposed to a disorder," added Perusse.
That view that those with mental health conditions are somehow to blame is still prevalent, not just in Idaho but throughout the country. That thinking is not only Victorian but also flies against science, the pair said.
"They somehow think it is a failing on the part of the person," Perusse said. "If they would only try harder, if they would only pray more and be more righteous, that it would go away. And it doesn't work that way anymore than cancer goes away because you pray more or you believe in a certain political party."
"You're supposed to be strong, and you know, our European backgrounds tell us to forage forth, and we are emotional creatures, and we just follow that," Mehra said. But I think that there's so much grief and loss that people don't even know where to start. From my standpoint, it is really uncomfortable for me sometimes to just get going because I have my own story. It's a puzzle that doesn't always have all the pieces. Sometimes you're missing things. The answers aren't always there."
NAMI officials said there can be grief caused by the hope of what life was expected to be and the reality of dealing with mental health conditions.
"The grief has so many layers," Perusse said. "For a parent, they grieve the loss of the child they used to have before the illness began because occasionally they'll see glimpses of that child, but it's very rare. For siblings, they miss the brother or sister that they used to have before the symptoms became so intense. For spouses, you know, they grieve the loss of that person because you often have an entirely new person. And that's hard for anybody."
There is a grief for the lives that these people are affected and are not having now when you know that it could have been a little different and it isn't always the same," Mehra said. "That's a weird grief — that's a very hard-to-define grief, but we expect our kids to, you know, maybe have milestones, like maybe even graduating from high school, college, whatever it is, or getting married. And that doesn't always happen. Or if it does, it's later."
Mental illness is no different than a physical illness, but is far less understood.
It can be tough to deal with mental health issues, and far too often, society's mental image of those with mental health conditions is that of those suffering on the street. But the reality is that, while much is unknown about the brain and its complexities, recovery is possible and does happen.
But while much remains to be discovered, both Perusse and Mehra said they want people to know there is hope.
"There's hope — it can be better, and better looks different for everybody," Perusse said. "I have clients where, better is they have pleasant hallucinations; worse is that they have horrible, scary, frightening ones. For others, better is that I don't have hallucinations. It varies for everybody, but having a fulfilling life, whatever that looks like, is possible."
It is also important for those with mental health conditions and their families and friends to know they are not alone. There is help, there is advocacy, and there is support.
Support groups are available both in-person and online. The groups are free of judgment, and everything is confidential. Information about local resources and education are both available, as is support for all, Mehra said.
"I think that lack of judgment is very disarming when you walk in that door," she said. "Everybody is so friendly. You could be falling apart, and it wouldn't be judged. … You can see anything from a crisis to a person that's already gone through all the steps and is just there to support, so there's this wide range of people that we deal with."
There is training for everyone, from family and friends to employers. Support groups are offered — with something available every day of the week and for all ages. Among them will soon be a new youth peer support group forming through NAMI Far North, one specifically for youth between 12 and 17.
Because mental health conditions aren't visible and because of the stigma, mental health doesn't get talked about, and many don't know how to address it if it does come up, the pair said.
NAMI helps bridge that gap, providing factual information and education and stripping away the stigma.
"We've talked about in our family classes about how mental health conditions and disorders … are not casserole illnesses," said Mehra, who got involved with NAMI when a family member had a mental health crisis. "Nobody brings you a casserole when Johnny goes to the state hospital. There are no casseroles coming; people don't know what to do. So that's why NAMI is very helpful with support. It's its own family, honestly."
Among those supporting this year's walk are presenting sponsor Ting as well as Winter Ridge Natural Foods, VCA North Idaho Animal Hospital, Sandpoint Super Drug, Ponder Pickle Pad, and North Idaho Neurology.
Information: NAMI Far North, namifarnorth.org or 208-597-2047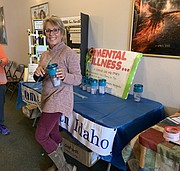 Recent Headlines
---