Bonner County History - Sept. 12, 2023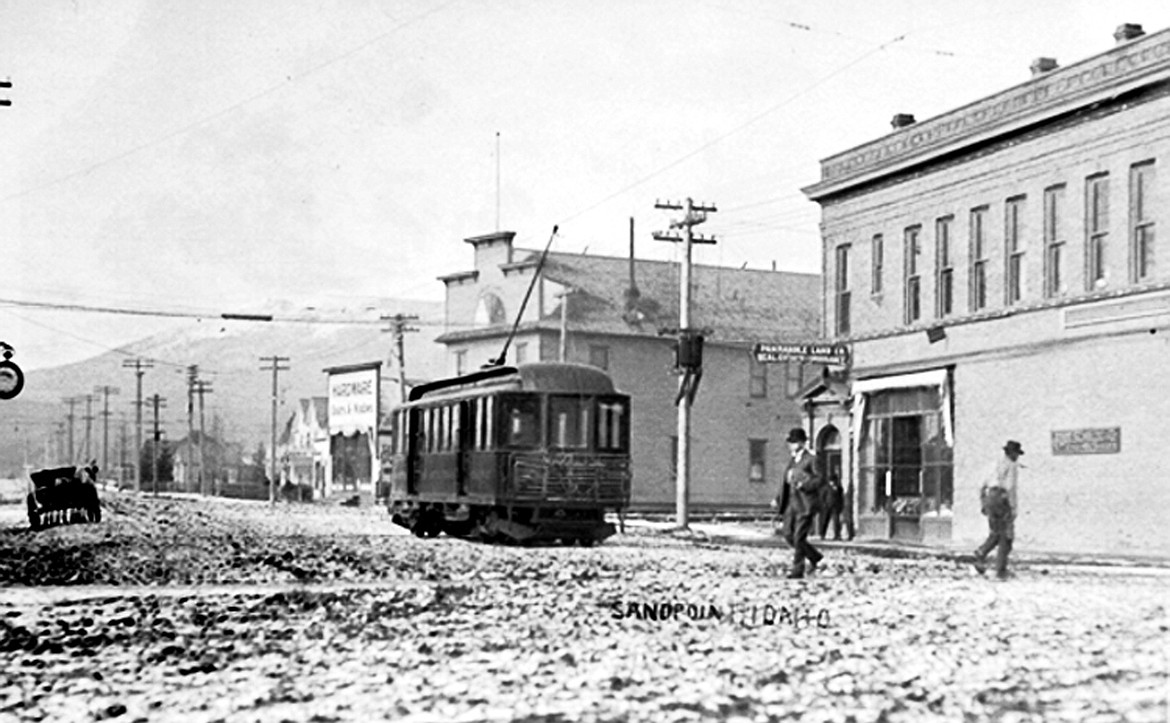 |
September 12, 2023 1:00 AM
Brought to you by the
Bonner County Historical
Society and Museum
611 S. Ella Ave., Sandpoint, Idaho, 83864
208-263-2344
50 Years Ago
Sandpoint News-Bulletin
Sept. 12, 1973 – HADLEY FAMILY REUNION
A family reunion was held Sunday at the home of Mr. and Mrs. Ralph Hadley, 212 N. Boyer. The group also celebrated Mr. Hadley's 75th birthday. Attending were their children and families: Mr. and Mrs. Ray Hadley, Bakersfield, Calif.; Mr. and Mrs. Don Baldwin and Donnie, Sprague, Wash.; Mr. and Mrs. Glenn Hadley, Curtis and Brad, Plains, Mont.; Mr. and Mrs. Ray Stevens and Paul, Kootenai; Mr. and Mrs. Duane Hadley; Mr. and Mrs. Bob Allen, Debbie, Kathy and Bobby, Sandpoint. Other guests were Mrs. Bill Stevens and Melinda, Peggy, Billy and Jerry; Mrs. Laural Batt and son, Jeff; Mrs. Edith McMillan, Hope; Mrs. Winnie Critchell and nephew, Erin Critchell; and Mr. and Mrs. Bud Hadley and son, Roger of Sandpoint. Melinda, Peggy, Billy, Jerry and Jeff are the Hadleys' great-grandchildren. Mrs. McMillan and Mrs. Critchell are Ralph's sisters.
•••
SERVICE STATIONS CLOSE IN PROTEST
Not a drop of gasoline was sold here Sunday, as service stations in Boundary and Bonner counties were closed as part of a nationwide protest against government price controls. A sign at Hal's Texaco read "U.S. Government Managed Service Station CLOSED." Cochran's Chevron, Paul's Chevron and Eddie's Shell displayed similar messages. Bill Gill's Mobil station expressed his sentiments with a chain across the driveway. Pinky Cochran, owner of Cochran's Chevron, 5th & Cedar, said "Customers have been very sympathetic about the close down."
75 Years Ago
Sandpoint News-Bulletin
Sept. 12, 1948 – SANDPOINT ROLLER RINK
For Health & Fun - Skating Sunday and Friday nights & Saturday matinee. Adults only Wednesday nights. Win a beautiful pair of precision skates to be given Oct. 3. Sandpoint Roller Rink [Third & Poplar].
•••
SADDLE CLUB HOLDS RODEO
The Sandpoint Saddle club rodeo drew riders from as far as Salmon, Idaho and Billings, Montana, to try for the $300 prize money. Miss Barbara Balch was queen of the show, the first of its kind put on by the club. A new feature was calf riding by youthful riders Chuck Balch, Dean Martin, Ed Brisboy, Leon Lewis, Pete and Sam Dockins, Roger Gregory, Ray Belote, and several others, who put on a good show. Marion Wyman and Shirley Carter were trick artists and Lee Carter and Del Balch were clowns.
•••
BIG SALES DAY EVENT SEPT. 17-18
All roads will lead to Sandpoint's new streets for Sandpoint sales days on Friday and Saturday. The dates coincide with the final days of the Bonner county fair, in hopes that attendance at both events will be stimulated. The sales are being advertised by the Chamber's retail merchants committee. "We're inviting the Inland Empire for a double purpose. We want people to give their cars a treat on Sandpoint's new streets – best in the West – and give their wallets a treat on Sandpoint bargains – best in the West," said Leonard Decker, committee chairman.
For more information, visit the museum online at bonnercountyhistory.org.
Recent Headlines
---