'Two Witches' flies onto the Circle Moon stage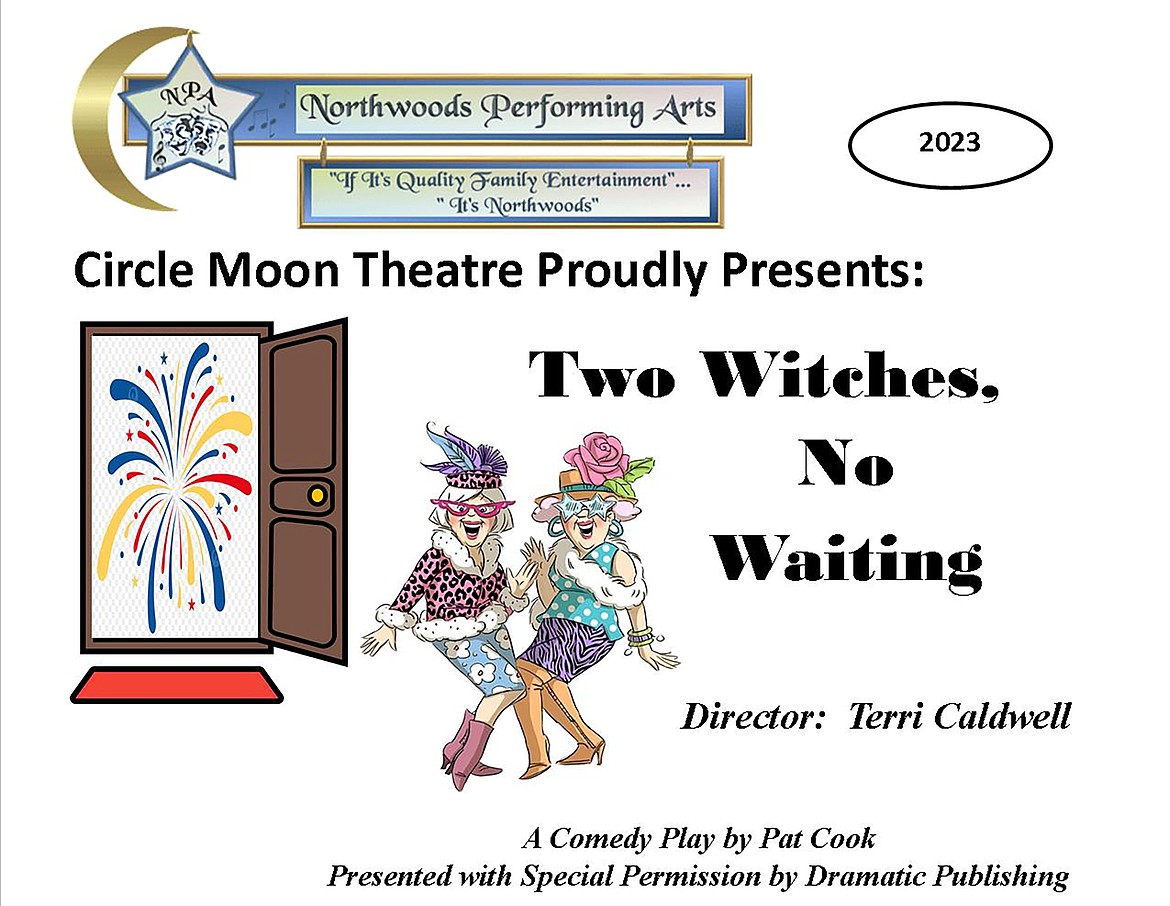 |
September 13, 2023 1:00 AM
Northwoods Performing Arts, Inc. is proudly presenting its annual comedy/mystery play entitled "Two Witches, No Waiting" at Circle Moon Theater beginning later this month.
This comedy whodunit is written by Pat Cook and directed by Terri Caldwell. Performances are scheduled for three weekends of Sept. 29-30, Oct. 6-7 and Oct. 13-14.
"Two Witches" features a couple of sisters who are widely known in South Texas as friendly, charitable, and a little eccentric. They are also thought to be witches who just might know a thing or two about their missing housekeeper.
In their effort to get to the bottom of things, a quirky cast must cope with a backdrop of twists and turns where barn owls spy on people and closet doors fly open in a house that seems alive on its own.
Tickets are $35 per person for dinner and show, or $14 for adults for the show only. Seniors 55 years of age and older and student tickets are $12 for the show only. Doors open at 5:30 p.m., dining service begins at 6:30 p.m., and the curtain lifts at 7:30 p.m.
Dinners are provided by Mi Pueblo (Sept. 29, beef chimichanga); Owen's Catering (Sept. 30, country fried steak); Mellany's Bakery (Oct. 6, taco bar); Mellany's Bakery (Oct. 7, spaghetti with meatballs); Edgewater (Oct. 13, baked chicken); and Country Snack Shack (Oct. 14, sirloin tip).
For tickets and reservations, call Northwoods Performing Arts at 208-448-1294; go online to northwoodsperformingarts.com; or stop by in person at Seeber's Pharmacy in Newport.
Circle Moon Theater is located on Highway 211, 3 1/2 miles north of U.S. 2.
Recent Headlines
---