Bonner County History - Sept. 14, 2023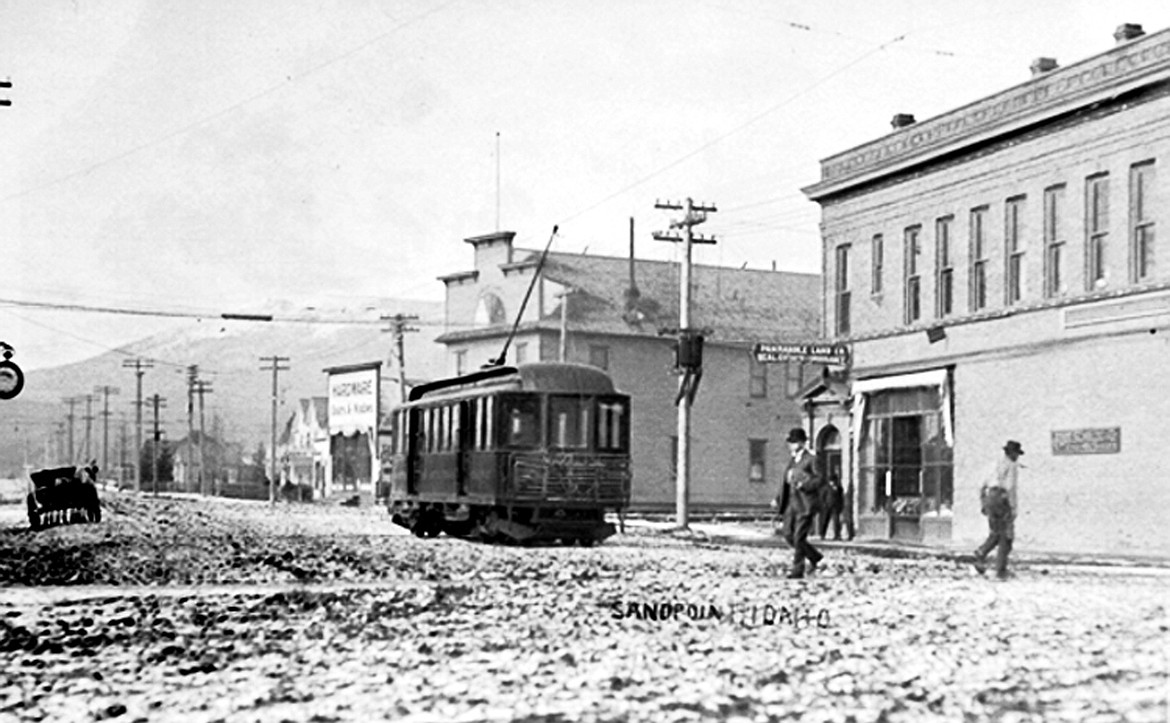 |
September 14, 2023 1:00 AM
Brought to you by the
Bonner County Historical
Society and Museum
611 S. Ella Ave., Sandpoint, Idaho, 83864
208-263-2344
50 Years Ago
Sandpoint News-Bulletin
Sept. 14, 1973 – GRAND OPENING
North Idaho Warehouse Market will have a Grand Opening Thursday through Saturday, said store manager Tom Spade. When customers enter the store, they pick up a marking pencil and mark each item as they go. Checkers tally the bill and shoppers carry out their own groceries. The market is located on U.S. Highway 200 north of Sandpoint at the Ponderay corner and the Kootenai Cut-Off Road.
•••
CHAMBER ELECTS NEW DIRECTORS
Four new Sandpoint Chamber of Commerce directors were elected for three year terms: Jim Tinsman, J.C. Penney Co.; Bob Farmin, owner of Sandpoint Furniture; Don McCormick, Pend Oreille Veterinary Service; and Tom Robideaux, of Alpine Motors. They will replace Dan Deshon, Jr., Bud Moon, Pete Thompson, and Dick Whittaker, who have finished their three-year terms.
•••
SAGLE P.O. MOVES; NEW ONE TO BE BUILT
The Sagle Post Office has a new home, a red, white and blue trailer at Davis Trailer Court just south of The Korner Cafe. "This is only temporary," said Faye Dewey, postmistress, "until the new facility is built." The new brick post office will sport all the luxuries heretofore missed by the Sagle staff. Mrs. Dewey, clerk Beverly Martin, and carriers Bob Nesbitt, Bruce Erickson, Jane Sheffler, and Doris Erickson will enjoy having running water and a bathroom when the new building is completed.
75 Years Ago
Sandpoint News-Bulletin
Sept. 14, 1948 – FAIR OPENS TODAY
The best fair since the war will open here today at the Bonner county fairgrounds [at Lakeview park, Ella Ave. & Ontario St.]. With hundreds of items being entered, the fair buildings are a beehive of activity. Many hundreds of visitors are expected this afternoon and evening and on Friday and Saturday.
•••
CREAMERY TO SUPPLY GRADE "A" MILK
For the first time, grade "A" milk will be available to the people of Bonner county. Beginning today the Farmers Union Cooperative Creamery will deliver and distribute Darigold grade "A" milk to householders in Sandpoint and Priest River and stores will also have the milk available. Raw milk produced on grade "A" farms will be pasteurized in the Farmers Union Cooperative Creamery, which is now a grade "A" pasteurizing plant, a process involving heat and time, by which all disease-carrying bacteria which may be in milk are killed.
•••
CITY IN BRIEF
Mrs. Rose Maxwell left Saturday to spend the winter months in cities along the Atlantic coast. She does not expect to return to Sandpoint until spring.
Mr. and Mrs. Ernest Kitchen and Miss Stella Kitchen spent last Sunday in Spokane with relatives.
Mr. and Mrs. Earl Perks and her mother, Mrs. Black, both of Spokane, were in Sandpoint on business Saturday and also visited Mrs. Mary Perks.
For more information, visit the museum online at bonnercountyhistory.org.
Recent Headlines
---