Oath belongs to country, God and family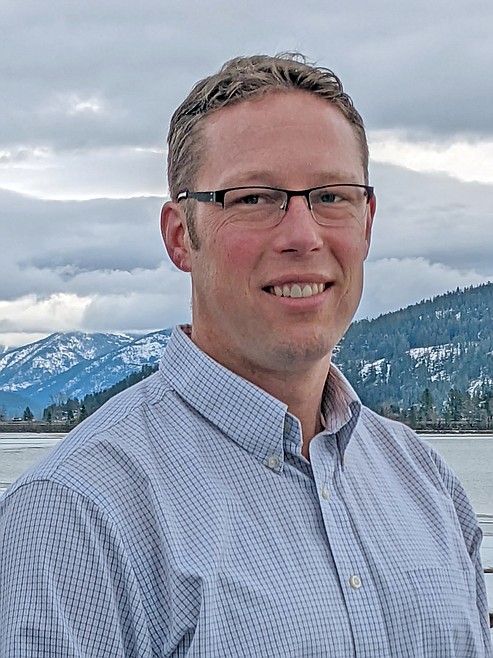 |
September 14, 2023 1:00 AM
During their summer meeting, the Idaho State GOP adopted Rule XX, which states: "The Idaho Republican Party is a private organization dedicated to the promotion of certain political ideals." Additionally, it provides a tool to call elected officials to answer alleged violations of the GOP platform to their local county central committee.
My call arrived July 22 from Bonner County Republican Central Committee, BCRCC, Chairman Scott Herndon. This follows being unanimously reprimanded by the BCRCC on May 16 and being rebuked by Chairman Scott Herndon in August. If my answers fail to satisfy the BCRCC, I may be censured, joining Governor Brad Little, Representative Sage Dixon, Representative Mark Sauter, and former state senators Jim Woodward and Shawn Keough.
Prior to being a local politician, I taught American government. The Fifth Amendment to the Constitution of the United States guarantees rights to the accused. In my upcoming proceeding, the same BCRCC members who regularly attend and disrupt the Bonner County business meetings — Dan Rose and Spencer Hutchings, to name two — get to file allegations and then sit on the jury. Is this a new form of justice where members of a private organization get to be disruptors, victims, judge, jury, and executioner, all under the banner of a private organization? Due process is supposed to be a hallmark of the republic.
One of their allegations is that I have violated Idaho Code 59-401, "The Oath of Office." On Jan. 9 I raised my right hand and swore, "I do solemnly swear that I will support the Constitution of the United States and the Constitution of the state of Idaho, and that I will faithfully discharge the duties of Bonner County commissioner according to the best of my ability." This is remarkably similar to my oath given and never retracted during my 23 years of military service to our country and state. My oath is only to God, family, and country. I have not, nor will I ever, give a loyalty oath to any private organization.
On Sept. 19, 1796, George Washington, our first and only president to not be affiliated with a political party, composed a letter to "Friends and Fellow-Citizens" with the assistance of Alexander Hamilton and James Madison. "Washington's principal concern was for the safety of the 8-year-old Constitution. He believed that the stability of the Republic was threatened by the forces of geographical sectionalism, political factionalism, and interference by foreign powers in the nation's domestic affairs. He urged Americans to subordinate sectional jealousies to common national interests … Since 1893, the Senate has observed Washington's birthday by selecting one of its members to read the Farewell Address. The assignment alternates between members of each political party."
The presidential campaign of 1796 between Adam's Federalist party and Jefferson's Democratic-Republican party was the beginning of the mud sport that Americans have come to expect every other November, or here in Idaho during the May primary season. Having served in public service my entire adult life, I fully admit to being naive to the nature of local politics.
After graduating from Sandpoint High School in 1995, I experienced my first voting sorrow after choosing the Dole/Kemp ticket. It brings great humor to people I have known since kindergarten at Northside Elementary School in 1982 to read that I am now a RINO, according to some newcomers to wonderful Bonner County. I have been, and will remain, an Idaho Republican for decades.
I wasn't elected by the precinct leaders of the BCRCC; I was elected by 16,217 Bonner County voters. I remain an optimist. The United States, Idaho, and Bonner County's best days are ahead of us. If you are interested in the BCRCC's allegations and process, I will be at the Ponderay Event Center on Sept. 19 at 6:30 p.m. to defend my actions and the county I love. If you have questions, send them to luke.omodt@bonnercountyid.gov.
Recent Headlines
---