Loretta Emily Staehling, 96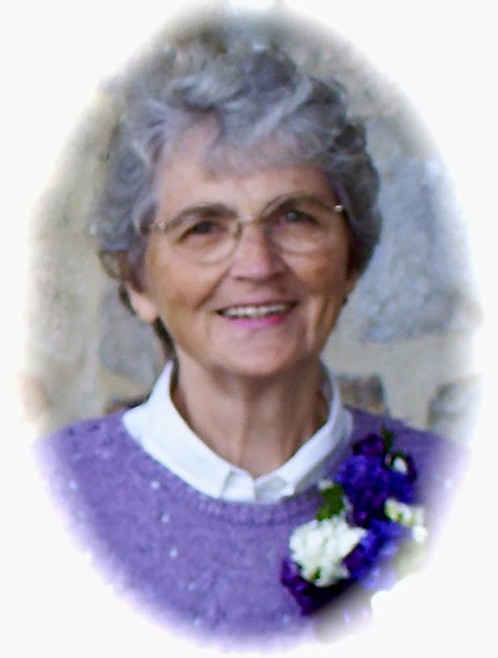 |
September 15, 2023 1:00 AM
Loretta Emily Staehling, 96
Loretta Emily (Budd) Staehling, 96, passed away peacefully of natural causes at her home in Sagle, Idaho, on Sept. 5, 2023.
Loretta will be laid to rest at the Pinecrest Cemetery with her husband, Stanley Alvin Morton. A graveside memorial service will be held for family and friends at 11 a.m. on Monday, Oct. 2, 2023.
Loretta was born Aug. 20, 1927, in Remer, Minn., to Louis and Edna (Nimlos) Budd. Loretta was the third of eight children, seven girls and one boy. When Loretta was about 6 years old, her family moved to Colville, Wash., and later to College Place, Wash. Loretta and her sister, LouWanna, attended high school in Collegedale, Tenn., where they were under the watchful eye of their Uncle Walter and Aunt Tecla Wilson.
When they came back to College Place, LouWanna was teaching elementary school in Sandpoint, Idaho, and asked Loretta to be her substitute teacher. She did, and while she was in Sandpoint, she met Stanley Alvin Morton, whom she later married on March 20, 1946, in Coeur d'Alene, Idaho. They built a house in Sandpoint and raised their family of seven children, six boys and one girl. During their 40th year of marriage, Stan died Jan. 24, 1986, from a ruptured abdominal aneurism following a vehicle accident. Loretta carried on, taking care of their small farm and expanding family.
Raymond Thomas Wallace was a family friend Loretta had known for many decades through church. He was widowed, too, and wasn't shy about asking Loretta out on a date. They fell in love and had a wonderful, but short marriage of less than a year when Ray died from a heart attack Oct. 9, 1992. During their time together, they enjoyed their families, traveling to Alaska, Hawaii, Canada and throughout the United States. Ray had honey bees, and they took pleasure in harvesting honey and sharing it with family and friends.
Once again a widow, Loretta never expected to marry again. However, her sister, Elizabeth, played matchmaker and introduced Charles Eric Staehling to Loretta. After a two-year courtship, they were married Nov. 4, 1994, in Redlands, Calif. During their marriage, Loretta helped Eric build a Europa kit plane. They went on many road trips with their camper trailer to visit family and friends or to see national parks. They lived in Kelseyville, Calif., Sequim, Wash., and Walla Walla, Wash., before moving "home" to Sandpoint, Idaho. Following Eric's death March 2, 2018, from Merkel cell carcinoma, Loretta lived with her daughter, Lisa, and her husband, Ken.
Loretta suffered tremendous losses, but she always pressed on and always worked hard; she was the last person to bed at night and the first person awake in the morning. Loretta was a survivor of bladder cancer. She was an optimist and believed the best was yet to come. No matter how much or how little Loretta had, her door was always open, and a place at the dinner table was made for anyone at any time. She had a generous heart, kind words for people, and a youthful spirit. She was a caring, gentle, fun and thoughtful Christian woman, an excellent role model. She had a deep faith. Loretta was a Seventh-day Adventist and taught Sabbath school for many years. Loretta and her husband, Eric, had been supporters of the ADRA and Maranatha Volunteers International. Through Maranatha, they funded the building of SDA churches in India and Mexico. They also funded the development of a water well in Zimbabwe.
Loretta loved the North Idaho outdoors: the fresh spring air, birds singing, summer flowers, fall foliage and the winter snow. She loved animals too, but mostly she loved her family and friends.
Loretta was especially close with her sisters and brother. She dedicated her life to her family and loved spending time with them. She was a very special sister, wife, mother, grandmother, aunt, family member and friend, loved by all. At 96, her life was too short. She made the world a better place, and she will be greatly missed.
Loretta was preceded in death by her parents, Louis and Edna Budd; sisters Virginia Hoglund, LouWanna Harvey, Betty Kesinger and Elizabeth Matterand; her husbands, Stan Morton, Ray Wallace and Eric Staehling; her son, William Morton, DDS; and her best friend, Louise Lipscomb.
Loretta's surviving family members are numerous, but mainly include sisters June (Brad) Fanning (Post Falls, Idaho), Vonnie Nichols (Marysville, Wash.), brother David (Heather) Budd (Gold Coast, Australia), and many nieces and nephews; sons Les Morton (Cherry Valley, Calif.), Larry Morton (Kamiah, Idaho), Stan and Bob Morton (Ponderay, Idaho) and Vern Morton (Sagle, Idaho); honorary son, John Montague (Anacortez, Wash.); daughter, Lisa (Ken) Gramyk (Sagle, Idaho); and 18 grandchildren, 28 great-grandchildren, and four great-great-grandchildren, in-laws and friends.
Our family would like to thank the Bonner General Health Community Hospice for their in-home visits and compassionate support at the end of Loretta's life.
In lieu of flowers, memorial contributions may be made to the Shriners Hospital's for Children in Spokane, Wash.
Recent Headlines
---