NIC trustees debate board policies
by
KAYE THORNBRUGH
Hagadone News Network
|
September 15, 2023 1:00 AM
COEUR d'ALENE — Ahead of a required update to North Idaho College's accreditor, four trustees met Wednesday for a special meeting during which they debated proposed changes to board policies.
Since February, Trustees Mike Waggoner and Tarie Zimmerman have worked with NIC President Nick Swayne and the nonprofit Association of Community College Trustees to update and develop policies for presidential evaluation, retention of presidential evaluation records, ethics and general conduct and new trustee on-boarding.
The work has been done at the recommendation of NIC's accreditor, the Northwest Commission on Colleges and Universities.
NIC will provide a progress report to the commission today.
"We want to show as much progress on the policies as we can by then," Waggoner said.
Wednesday's agenda included for discussion four policy items that were previously tabled during the board's regular August meeting.
Trustee Greg McKenzie suggested several policy changes that appeared aimed at specific board members.
For example, meetings to hear complaints about an individual trustee must initially take place in a closed session, which can only occur if four out of five trustees agree. McKenzie proposed language allowing the board to "direct a path forward" regarding complaints if the board fails to capture the four votes necessary to enter executive session, though he said he "couldn't predict" what such a path might entail.
"We've already demonstrated an inability to go into executive session once and I think the board needs options, according to policy, to still be a functioning board if members choose to obstruct the board going into executive session," McKenzie said.
When the board met Aug. 31 for a special meeting to address an unidentified personnel matter, Zimmerman and Brad Corkill opposed an executive session. Without a vote from one or the other, the executive session could not occur.
"If the board can't go into executive session, there's usually a damned good reason for it," Corkill said Wednesday.
In the past, McKenzie and Todd Banducci, who wasn't present Wednesday, have also blocked executive sessions by voting against them.
"So this is your contingency plan," Waggoner said.
"Well, yes," McKenzie replied. "Policy is binding, which is why it really matters."
Swayne said McKenzie's proposed language could be construed as an attempt to circumvent Idaho law, which requires a two-thirds vote of a governing body in order to enter closed session.
"What you're trying to do is strangle the board of trustees to go into executive session so that you can require that they give the report that way," Zimmerman said.
McKenzie, who is the board chair, also proposed that any record made of private censure against a trustee be stored in a secure location within the office of the president's executive assistant. The board chair would control access to the records.
Under McKenzie's proposed changes, the chair may provide "secure viewing" of the records to the college president or individual trustees or may delegate that authority to someone like the college attorney.
The proposed policy drafted by Waggoner and Zimmerman provides that private censure records be stored in a locked, fireproof box within the executive assistant's office, with access limited to the board clerk and the secretary/treasurer, who can facilitate viewing by the president or individual trustees.
Debbie DiThomas, a consultant with the Association of Community College Trustees, said the draft policy presented by Waggoner and Zimmerman was created after studying similar policies in use at other colleges across Idaho.
"I just thought it was more appropriate for the board chair to facilitate control and secure access," McKenzie said. "I just feel that having it at another trustee level will necessarily get back to the obstruction of board functions. Right now, we have the board clerk who obstructed going into executive session, which is fine for them to do, it's their right, but it doesn't mean the board doesn't need to be functioning."
It's unclear, but appears McKenzie was referring, in this case, to Corkill, who holds the office of board secretary/treasurer.
McKenzie suggested that Corkill has a "conflict of interest" against the board majority and so should not have access to censure records.
McKenzie then suggested they "get rid" of the board clerk. Again, it was unclear who McKenzie was referring to, but it appears he was referencing the hired staff member who provides administrative services to the board as its clerk.
"The board clerk was just hired with zero input from the board," McKenzie said. "Don't deny the board clerk is entirely subject to the president. That person is influenceable. And if another trustee is aligned with a president who is misaligned with the board's will, I guess you could say, then—"
"So you give it to the chair who is leading the majority that's misaligned with the other three?" Swayne said. "That doesn't make any sense, Greg."
DiThomas emphasized that trustees should have clarity of purpose when drafting and updating policies.
"You don't write policy based on a person or an instance," DiThomas said. "Policies should guide this college into the future."
The board is expected to address the proposed policies again at the next regular meeting.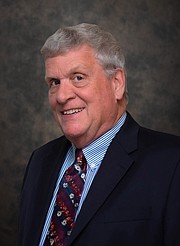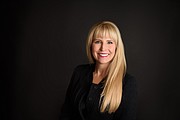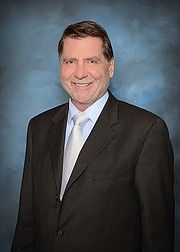 Recent Headlines
---