Man arrested on domestic battery charge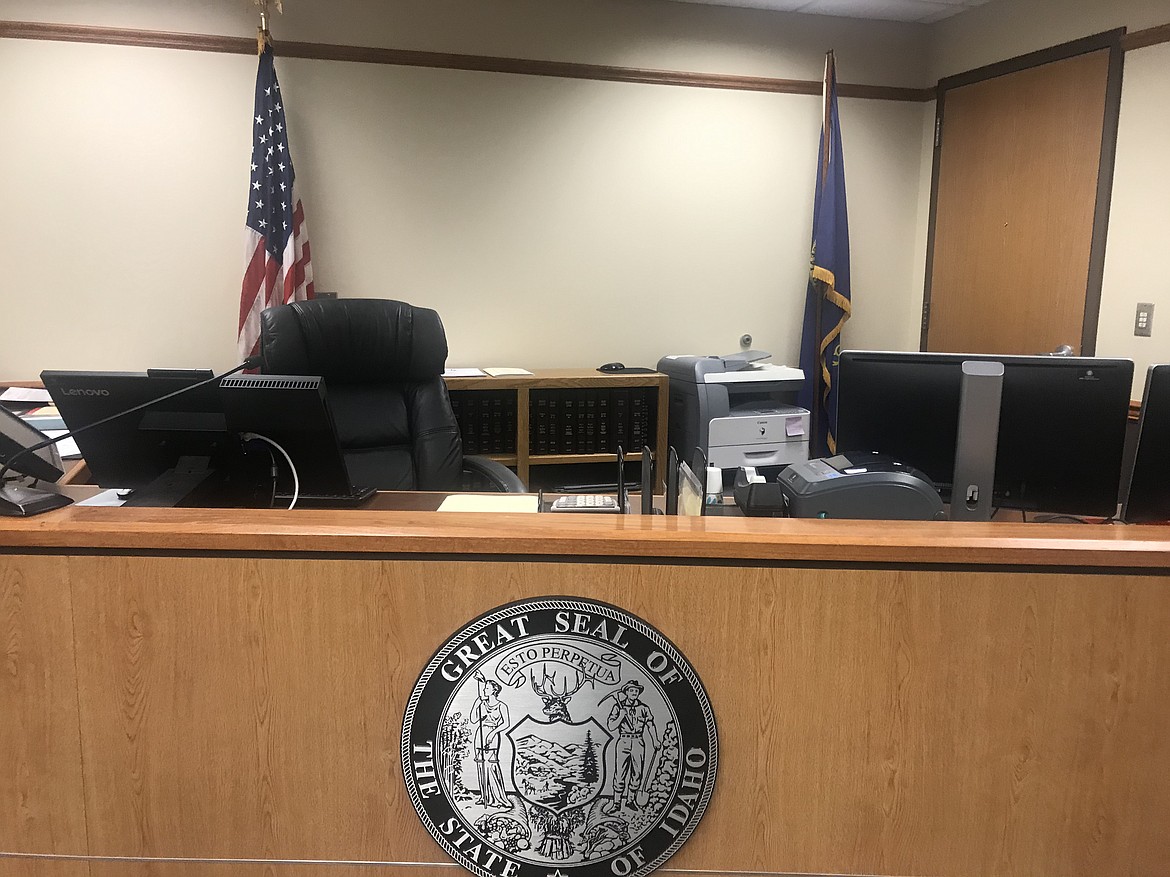 by
LAUREN REICHENBACH
Staff Writer
|
September 16, 2023 1:00 AM
A 24-year-old man was arrested last month on charges of domestic battery and attempted strangulation after he allegedly got into an altercation with a female victim.
Sandpoint Police received calls Aug. 31 that a woman had allegedly been punched by Ethan Hazlett and was in need of medical attention. When police arrived on scene, court records contend the alleged victim told them that she had gotten into an argument with the Sandpoint man about his drinking habits. When she tried to take his drink away from him, she said he began punching her, according to the probable cause affidavit.
The alleged victim told officers she tried to run away from him but Hazlett allegedly wrapped both hands around her neck and began squeezing, preventing her from crying for help.
"He then pushed my face into the mattress," the victim told officers in the probable cause affidavit. "At one point during this, he put two fingers in my mouth and pulled my cheek, making my skin stretch and hurt."
Officers noticed a bruise forming on the inside of the alleged victim's cheek as well as around one of her eyes. Officers also noted the alleged victim kept touching her throat as if she were in pain in that area as well.
"He told me this was all my fault and then held a knife against his throat," the alleged victim told police in the court records.
Eventually, court records contend the alleged victim was able to get away and call for help. Hazlett allegedly fled but showed up at the hospital when he heard the woman was being treated there. Police were able to make contact with Hazlett there and he allegedly admitted to punching and shoving the woman into a mattress. Hazlett claimed they both suffered from mental illness and he easily took offense to things, court records said. Police noted in the probable cause affidavit that Hazlett had a very strong alcoholic odor coming from his person as they spoke with him.
Hazlett was arrested for domestic battery inflicting traumatic injury, attempted strangulation and false imprisonment. His bail has been set at $25,000 and a preliminary hearing date was set for Wednesday.
Recent Headlines
---