Mayors give updates on the 'State of the Cities'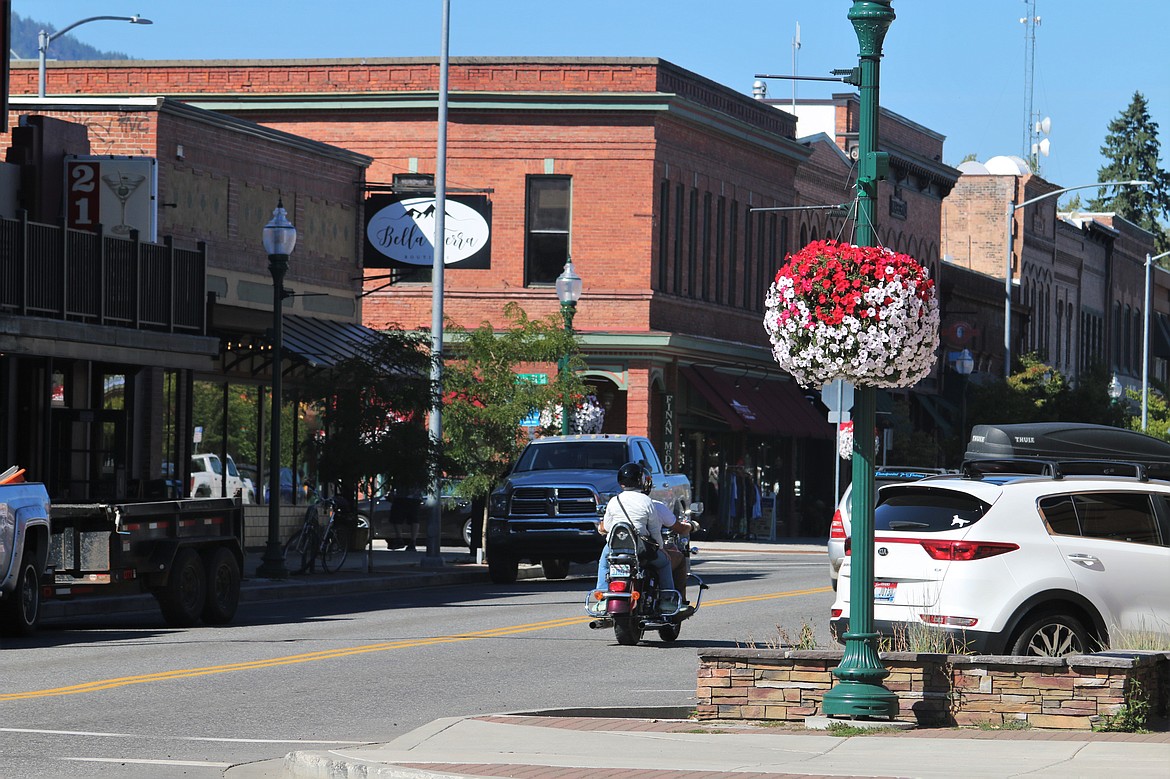 Downtown Sandpoint was among many areas touched on by Sandpoint Mayor Shelby Rognstad during his portion of the Greater Sandpoint Chamber of Commerce's "State of the Cities" presentation on Thursday.
(Photo by EVIE SEABERG)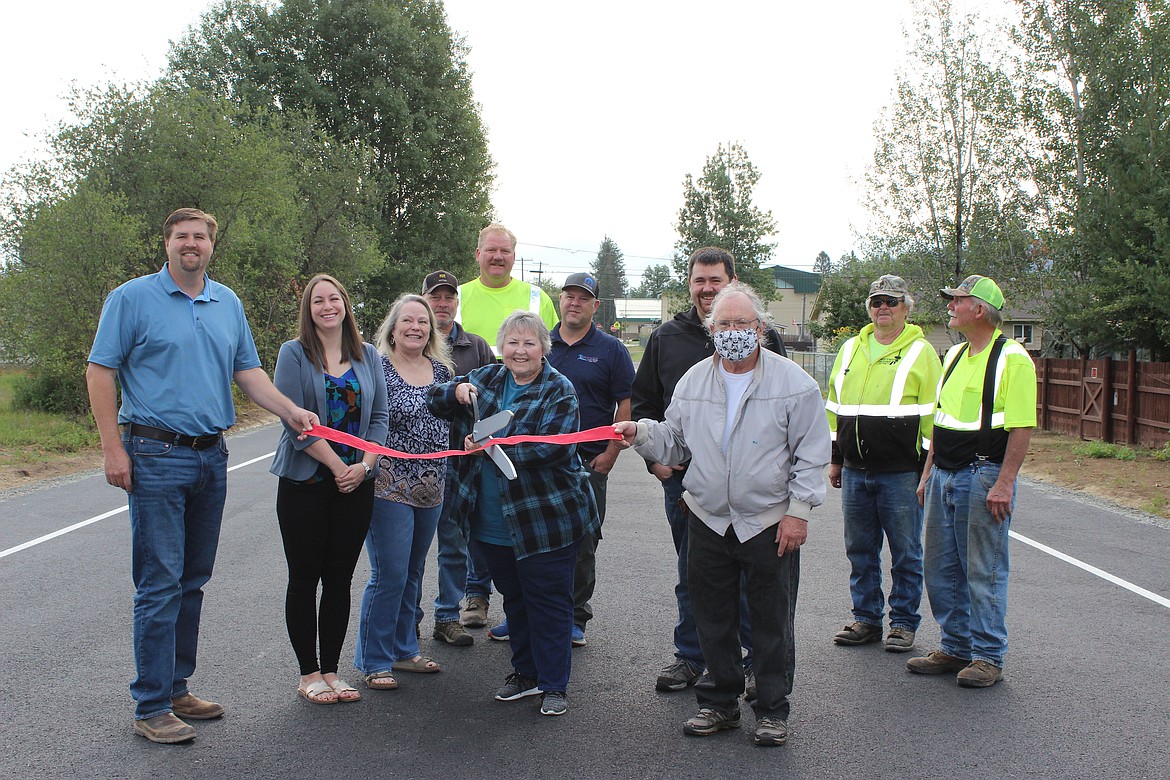 Kootenai officials are pictured in a 2021 ribbon-cutting celebrating the opening of a new second of Second Street. Kootenai Mayor Nancy Lewis spoke Thursday at the Greater Sandpoint Chamber of Commerce's "State of the Cities" event about improvements and upgrades to the street and a nearby walking path.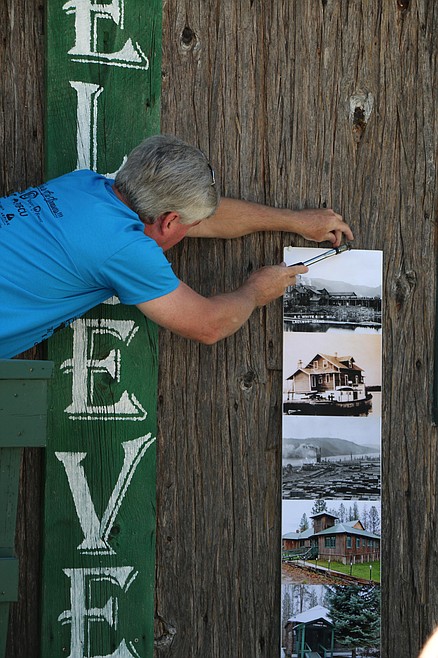 A Dover resident puts up a display of historic photos showing Dover's early days in preparation for a community barbecue. The celebration was among the things highlighted by Dover Mayor George Eskridge during his talk at the Greater Sandpoint Chamber of Commerce's "State of the Cities" event.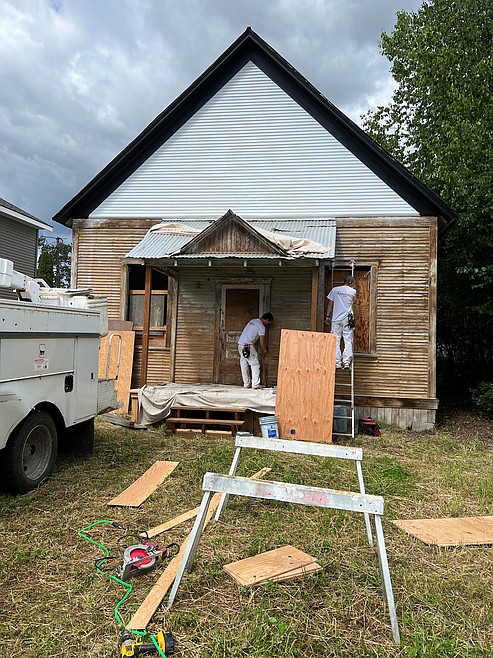 The historic Ponderay schoolhouse receives a makeover.
Previous
Next
by
EVIE SEABERG
Staff Writer
|
September 16, 2023 1:00 AM
SANDPOINT — The "State of the Cities" luncheon, hosted by Greater Sandpoint Chamber of Commerce on Thursday, offered a chance for local leaders to update residents on four of the county's communities.
At the chamber's annual "State of the Cities" event, mayors from Dover, Kootenai, Ponderay, and Sandpoint each gave an address about the most significant events and improvements happening in their respective cities.
Nancy Lewis, mayor of Kootenai, introduced her address by highlighting the growth she has seen while working for the city.
"When I started on city council, we only had about 730 some people — we're now over a thousand [residents]," Lewis said.
Other notable happenings in Kootenai include the construction of a walking path constructed along Highway 200, upgrades for Second Street, plans for a new park near the Litehouse Inc. property and an amendment of zone regulations that allows for homes to have an additional living unit.
Dover, according to Mayor George Eskridge, is ready for advancement. He is hopeful about a new hazelnut processing company, Nutlicious, filling the commercial hole that was left when Thorne Research relocated to South Carolina. Eskridge expects to establish a new post office in upcoming years and the city recently hired a new postmaster. Dover celebrated 100 years of community this July with a boat parade, walk from City Hall to the historic part of town, and other activities. Citizens are also looking forward to the city's annual Harvest Festival coming up in October.
Steve Geiger, mayor of Ponderay, began his presentation with posters illustrating the "Field of Dreams" project, which has been under construction for the last six to eight weeks. He also gave an update on the Black Rock cleanup project the city received a grant for about five years ago. The project will clean contaminants out of a 2.7-acre site next summer, creating opportunity for pedestrian and emergency access after excavation. Citizens can also expect improvements at Harbison Field, as a pavilion, playground and extra parking are in the works.
The Ponderay historic schoolhouse received a new makeover thanks to donations from Sherman Williams, and others like the mayor who donated their own time and resources. Geiger showed pictures of the fresh look on the front of the building and discussed future plans to restore the rest. Ponderay City Hall was also recently remodeled.
Other changes happening in Ponderay include a new car wash that recently opened, a Marriott Hotel on the way, new living complexes, and plans for a new police department building to be located off Kootenai Cutoff Road.
Geiger sees a future of continued improvement and expansion in Ponderay, especially as population increases in the area. He, along with his staff, hopes to approach upcoming years with patience and determination.
"I've been here now eight years and I'm going to do another four — no one's contested us this time, no one decided to run … so we're here and we're going to do the best we can to try to meet these pressures that we're going to all deal with. And without our staff, which makes my job possible, I wouldn't be here. They do such a great job. I'm honored to be here."
Sandpoint Mayor Shelby Rognstad presented projections for the city's future as well as reflections on the past. He focused on street and sidewalk funding, Travers Park, and the city's master plans.
Funding for sidewalks increased 13 fold this year thanks to the recent increase in bed tax. The city also experienced a four-fold increase in road funding for this year's budget. This funding is being used for upcoming projects planned for sidewalks and roads.
Travers Park will be a significant point of improvement in the city as the groundbreaking for the James E. Russell Sports Complex takes place this fall, the mayor said. Rognstad expects this location to be a beneficial resource to local children and adults when winter prevents many outdoor sports.
The mayor also touched on the Watershed Recreation Master Plan, which started in 1918 and continues to develop trails today. The Waterfront Master Plan is another effort that has been a driving topic discussion in the city. Rognsted said that when he was first reading GGLO's narrative, something stood out to him that he had never thought of before: Sandpoint is a community of bridges.
"We have two incredibly unique bridges in this city — find something like that in another community, especially another community of this size," Rognstad said. "It's absolutely unique that we have something like the Long Bridge. How many of us are here because of the Long Bridge? Because one day we drove across the Long Bridge and decided 'I'm home,' right?"
Rognstad also highlighted Cedar Street Bridge as one of a kind. GGLO's plan takes the bridge theme into consideration and has drafted ideas for a new unique bridge on Bridge Street. That project, which was already a priority to be replaced because it is failing, could be a means to incorporate improved multimodal areas in the city.
The mayor said when it comes to the Waterfront Master Plan, he told those at the chamber luncheon to think of designs as ideas or "bubble mapping." Not every idea in the plan is going to be carried out, but many will still serve as inspiration and a means to promote cohesive patterns in Sandpoint.
"This is a 20-year vision and each component of this conceptual plan has its own stage of vetting," Rognstad said. "These are conceptual renderings that will continue to evolve and change with time based on our feedback as a community and our choices going forward."
As the city moves ahead, leaders are considering a set of objectives as they develop each master plan, including support of downtown business, enhancements in connectivity and mobility, improvements in water quality, and better infrastructure.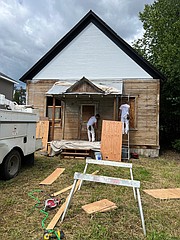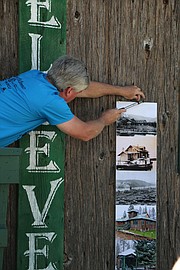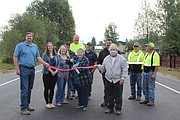 Recent Headlines
---