PREP VOLLEYBALL: Clark Fork defeated by 3A Badgers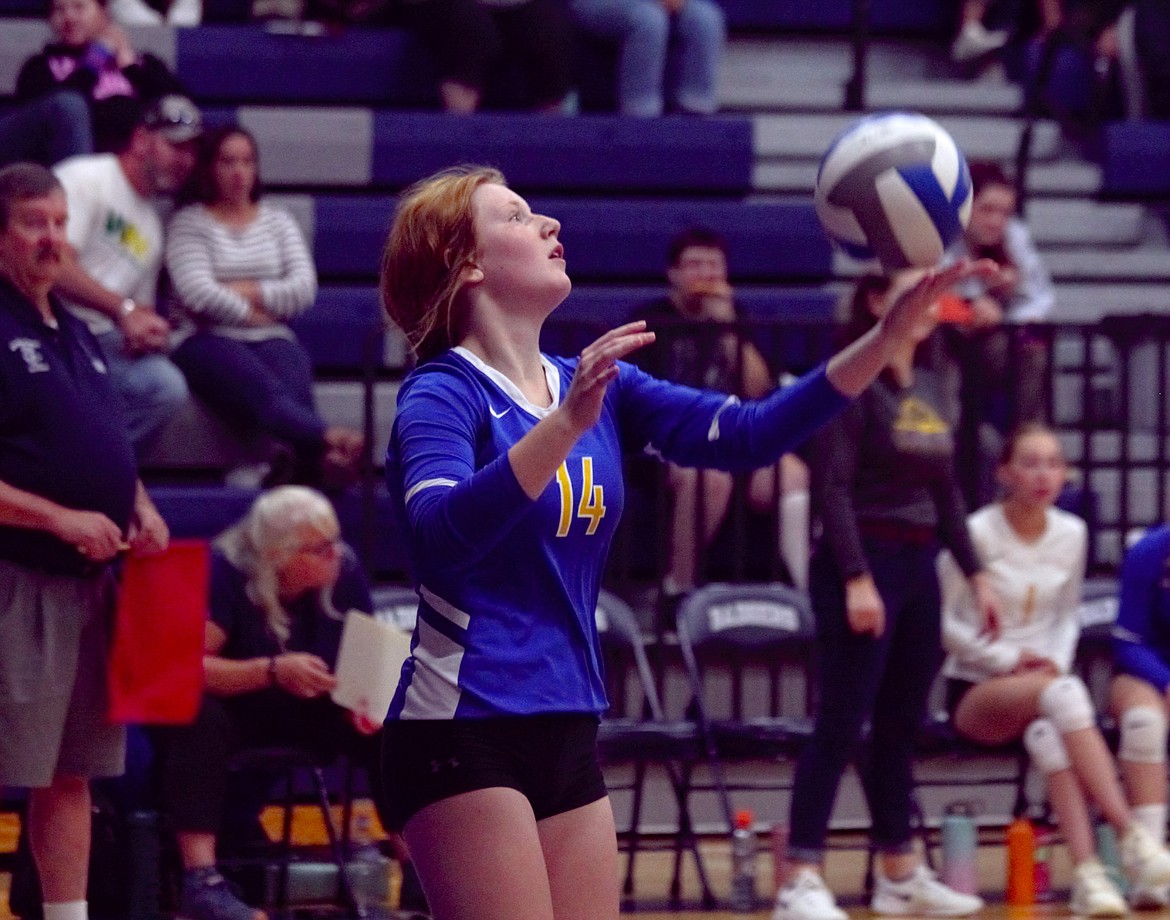 Clark Fork's Amie Matteson gets ready to serve against the Badgers Thursday. Matteson finished the night two kills and nine digs for the Wampus Cats.
Photo by Emily Bonsant/Bonners Ferry Herald
by
MAX OSWALD
Sports Reporter
|
September 16, 2023 1:00 AM
- Thursday, Sept. 15
Bonners Ferry 3, Clark Fork 0
BONNERS FERRY — The Wampus Cats fell to Bonners Ferry 3-0 (19-25, 19-25, 22-25) in a 1A/3A matchup at Bonners Ferry High School on Thursday.
"This was our second matchup in a row where we performed well, but the difference between winning and losing came down to miscommunication and hesitation," head coach Lyndsie Kiebert-Carey said. "With some adjustments and more time on the court, I have a good feeling that our team will start being the ones to finish key rallies."
Clark Fork's Lilly Reuter posted another perfect serving night and had two aces to go along with it. Eloise Shelton, Amie Matteson and Aurora Lane all had two kills each. On defense, Amari Printz-Hay reached double-digits digs with 10 while Matteson added nine of her own.
Clark Fork (4-4, 1-0) will look to get revenge on Timberlake on Tuesday.
Recent Headlines
---