Oregon man arrested for multiple warrants, charges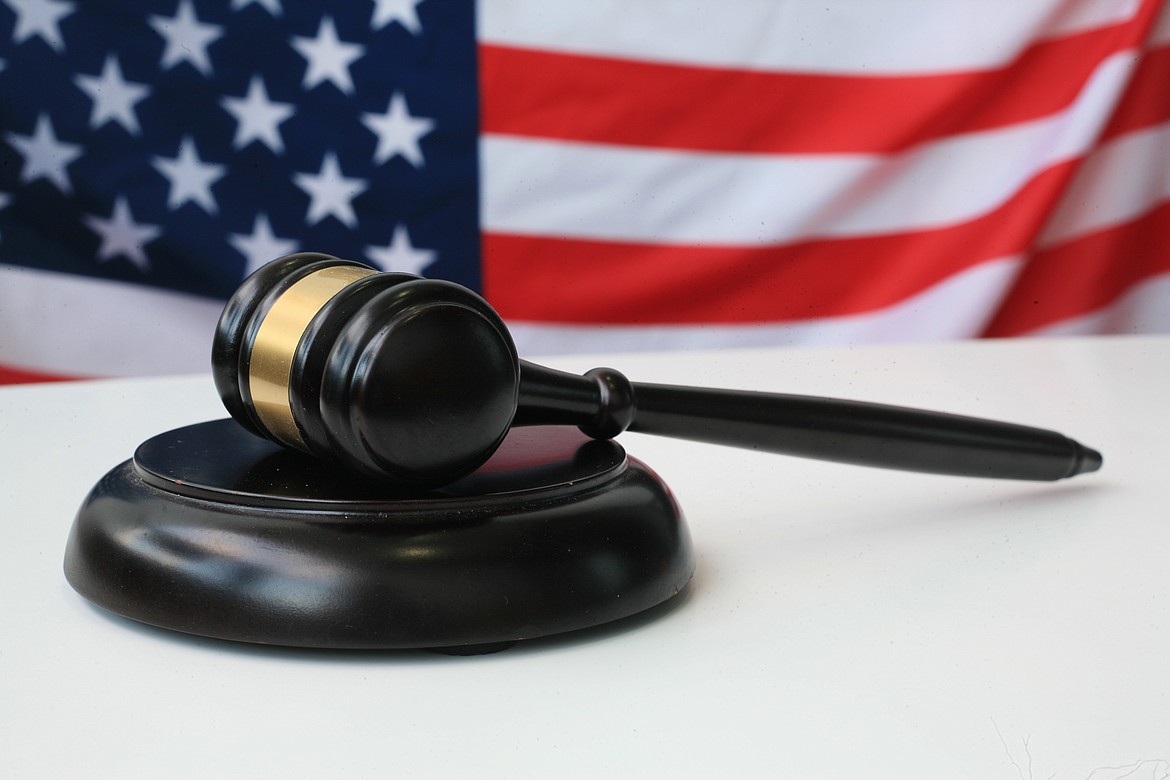 (Photo courtesy SERGEI TOKMAKOV, TERMS.LAW VIA PIXABAY)
by
LAUREN REICHENBACH
Staff Writer
|
September 19, 2023 1:00 AM
A 59-year-old man was arrested earlier this month on charges of possession of controlled substances, grand theft and burglary after deputies noticed his car was parked mostly in the street.
According to court records, a deputy was driving in Oldtown on Sept. 5 when they noticed a vehicle that was parked partially in the roadway with the driver's side door hanging open. Pulling over to make sure the vehicle had not been broken into, the deputy made contact with a man in the driver's seat and, according to court records, noticed a strong alcoholic odor.
When asked for his driver's license, the man — David W. Harvey — allegedly produced an Oregon identification card, claiming he did not have a valid driver's license. Court records contend that Harvey allegedly answered no when asked if he had any warrants. However, a name search indicated that Harvey actually had four outstanding warrants out of Boundary County.
Deputies detained him and, due to the strong alcoholic odor and Harvey's admittance to having an open container that had spilled inside the vehicle, deputies searched the car. Court records contend that deputies almost immediately found marijuana in the glove compartment.
"Deputies then expanded their search to the entire vehicle and located a plethora of illegal items," a deputy wrote in the probable cause affidavit.
More marijuana as well as paraphernalia was found throughout the vehicle. Additionally, court records contend that deputies also found meth and more open containers of alcohol. Deputies also found random jewelry items, hand and power tools, clothing with the tags still on it, fishing gear and other various items. According to court documents, deputies recognized this array of items as potentially being consistent with store thefts.
A 12-gauge shotgun was also found in the vehicle. When the identification number was run, court records said it was found to be stolen out of Moses Lake, Wash.
"[Dispatch] soon after advised me of multiple felony convictions such as possession of stolen property and felon in possession of a firearm," a deputy wrote in the probable cause affidavit.
A lock picking set and pair of bolt cutters were allegedly found in the vehicle — items deputies said are commonly used in thefts and burglaries.
Harvey was arrested for two counts of possession of a controlled substance, unlawful possession of a firearm by a felon, grand theft, two counts of possession of drug paraphernalia, the burglary of tools and the four outstanding Boundary County warrants. His bail has been set at $100,000 and his preliminary hearing date will be held Wednesday.
Recent Headlines
---