Library celebrating 'Natural Connections'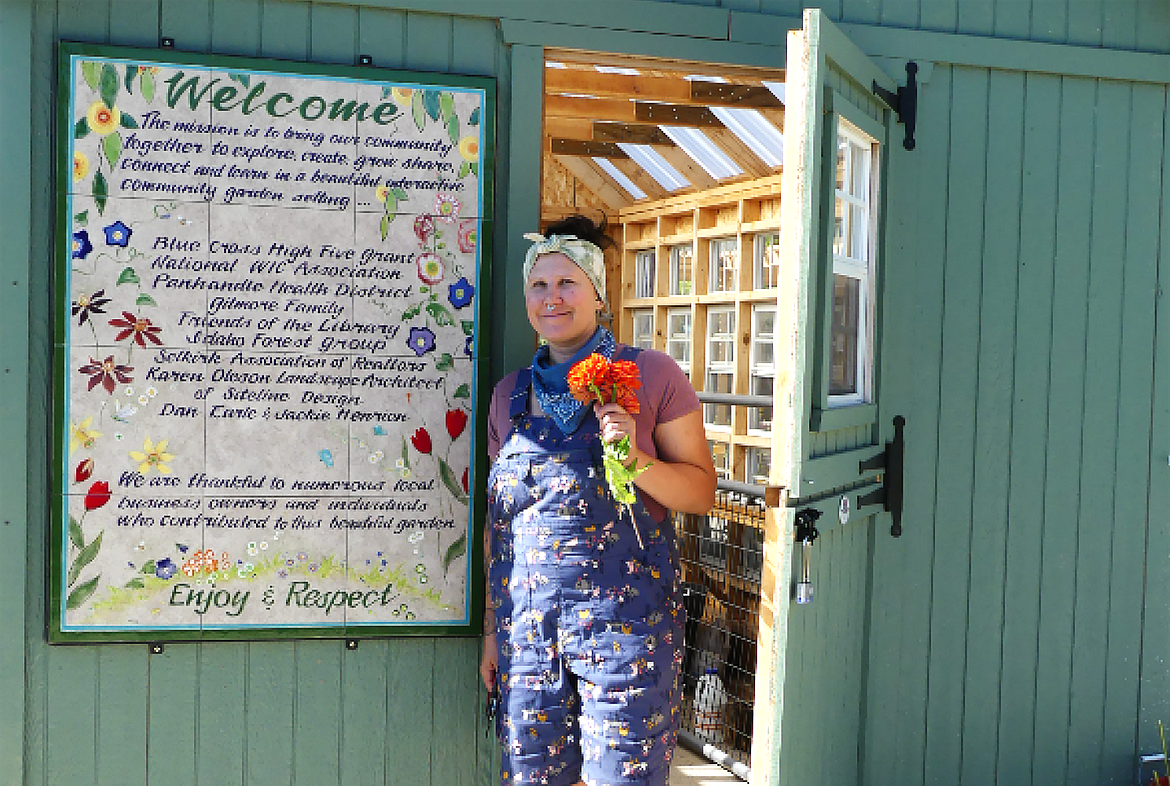 Participants are invited to join the library in the garden with Anna Hebard for a hands-on exploration of different styles and techniques to save and clean seeds.
(Courtesy photo)
|
September 20, 2023 1:00 AM
Did you know that the seasons may impact your digestive system? Or that our hormones may be influenced by digestion?
These questions — and more — are addressed in the East Bonner County Library District's second Natural Connections event being held in the library's garden Saturday.
In addition to the schedule, the library's garden coordinator, Anna Hebard, will be available to show participants exciting new features available at the garden.
Folks can stay for the full event, 10 a.m.-4 p.m., or just stop in for the portions that interest them. The event will go on, rain or shine.
• 10 a.m. — Ayurveda ("Science of Life") — class explores the connections between nature and health.
Ayurveda, known as the Science of Life, explores how the cycles of nature affect health and well-being. Yvonne Heitz, Ayurvedic wellness counselor will guide participants through this ancient Vedic science that teaches how health is a reflection of the environment, daily rhythms, diet, and mental outlook on life, said Joyce Jowdy, EBCLD community engagement and adult programming coordinator.
It views each person as a unique individual and optimum health as being naturally achievable by following a lifestyle that supports your individual qualities and needs, Jowdy said. The program will discuss how Ayurveda can guide participants to discover their unique body type and how to make a positive change in their health through diet, digestion and environment.
You have probably heard "you are what you eat," Well, Ayurveda teaches "You are not what you eat—You are what you digest," Jowdy said.
Participants will learn why Ayurveda places so much importance on digestion, with information on the three stages of digestion and they can heal themselves with food and spices.
The program will explore the qualities and effects of different foods and spices through discussion, taste, and observation. In addition, traditional Ayurvedic healing recipes will be provided.
Heitz has devoted her life to learning and studying Ayurveda, beginning her studies in 2001 at California College of Ayurveda and has continued her studies through raising four boys and running an Ayurvedic massage and consulting business in Sandpoint. She is currently finishing her studies at the Kerala Ayurveda Academy specializing in traditional Ayurvedic herbal formulations and Panchakarma techniques.
• At 1 p.m., the library will host a program on seed saving and harvesting techniques.
Participants are invited to join the library in the garden with Anna Hebard for a hands-on exploration of different styles and techniques to save and clean seeds.
In this one-hour participatory demonstration, participants will handle various types of dry seeds and discuss how to process wet seeds, as well as take home seeds for next years garden.
Hebard is a graduate of Organic Farm School of Whidbey Island, Wash., where she learned how to save seeds from the Organic Seed Alliance. For six years she managed and operated an urban farm where she grew food, flowers and seeds to benefit nonprofit groups who would serve hot meals to homeless, low-income housing, women's and childrens shelters, Jowdy said.
• At 2 p.m., the library is hosting a program on how to put your garden to bed and information on composting.
As fall and winter approach and the garden fades, Jowdy said the program offers participants a chance to learn how to prepare their garden for winter and turn their garden cleanup into soil for next spring.
Nina Eckberg will teach participants about proper garden tool maintenance, including a hand-on effort to clear part of The Library garden after harvest. She will also show us about the what, why and how of building an active compost pile. This is hand-on and participatory so be prepared to get your hands dirty. Be sure to bring your questions about composting and how to keep your garden area healthy through the winter.
Eckberg received her Bachelor of Science degree in horticultural science and plant pathology from Colorado State University.
Using her education for the next 25 years as a landscaper, county extension agent, noxious weed supervisor, executive director for resource conservation and development, arborist for the city of Post Falls, community garden manager and horticultural consultant.
Nina has lived in Coeur d'Alene since 2002 and is married to an entomologist.
Information: ebonnerlibrary.org
Recent Headlines
---