PREP XC: Priest River boys win Bonners Ferry Invitational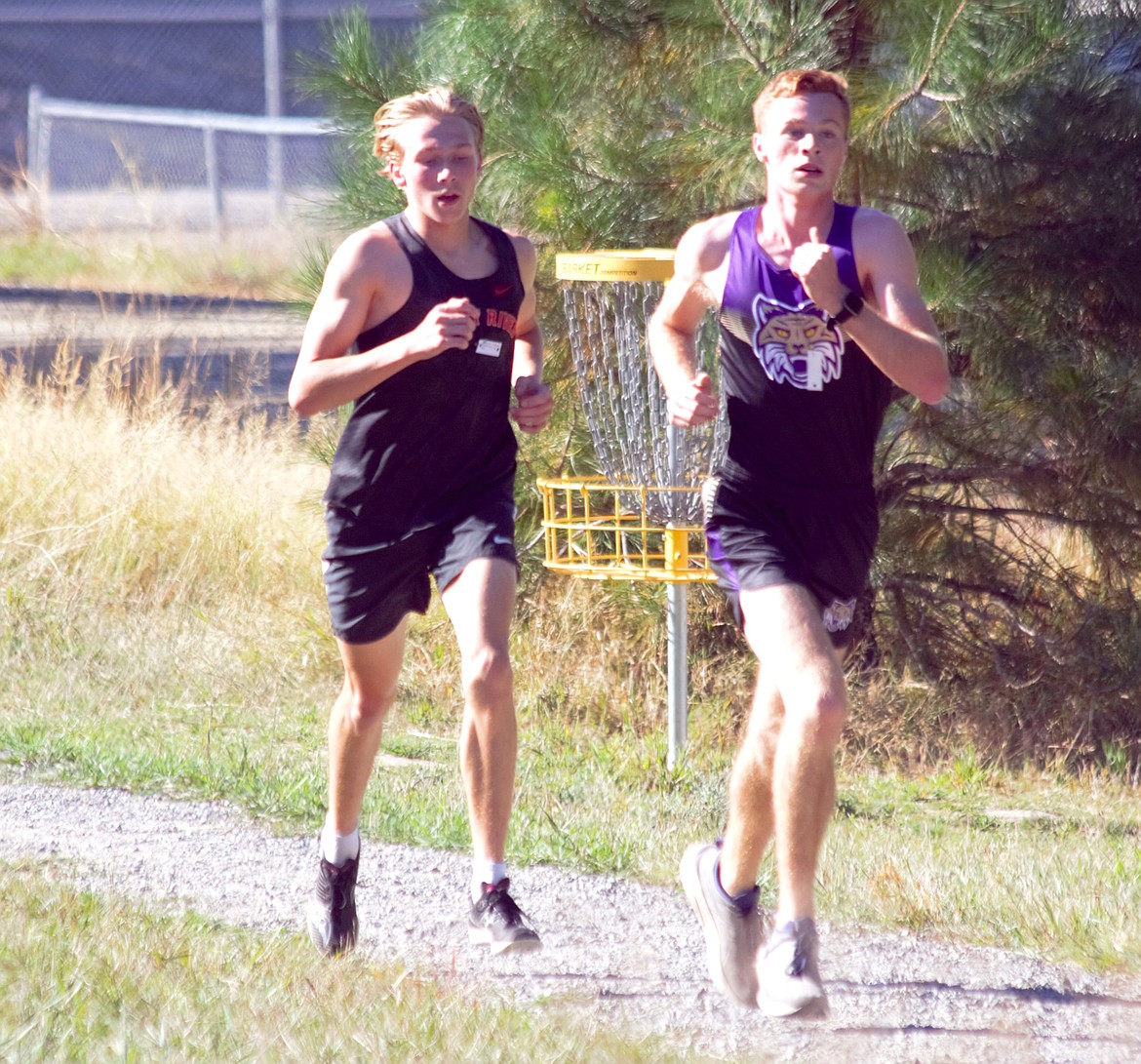 Priest River's Colm McLaimtaig races just behind Kellogg's Ryken White at the Bonners Ferry Invite Saturday. McLaimtaig finished fifth with a 5k time of 18:28.
Photo by Emily Bonsant/Bonners Ferry Herald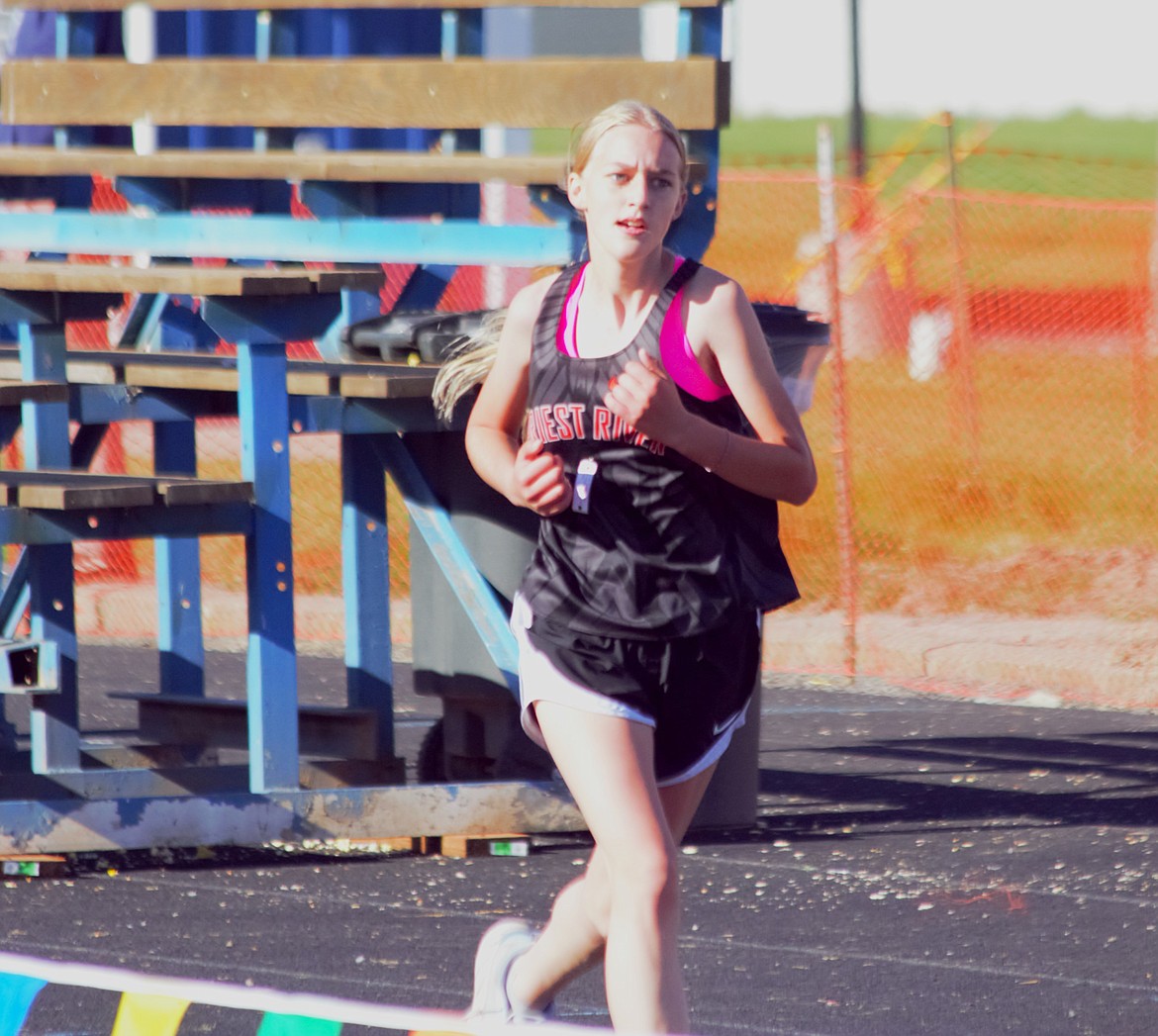 Priest River's Hailey Long speeds up near the finish line Saturday at the Bonners Ferry Invite. Long finished in eighth place with a 5k time of 26:03.
Previous
Next
by
MAX OSWALD
Sports Reporter
|
September 20, 2023 1:00 AM
BONNERS FERRY — Colm McLaimtaig led the Priest River boys cross country team to a first-place finish at the Bonners Ferry Invitational on Saturday held at Badger Stadium.
The boys finished first, beating both Bonners Ferry and Coeur d'Alene Charter. Colm McLaimtaig's 5k time of 18:28 was good enough for fifth place out of 26 runners. Finishing right behind him in sixth and seventh place were Brayden Lamanna (18:53) and Caeden McLaimtaig (19:20). Rounding out the Spartans' top 5 were Devon Banning (19:57) who finished 10th and Jacob Sateren who finished in 11th place (20:08). The Spartans battled hard and defeated CDA Charter by four points.
For the girls, Priest River's Alannah McLaimtaig led the way with a seventh-place finish, posting a 5k time of 25:33. Two other Spartans finished the race Saturday; Hailey Long finished in eighth (26:03) while Hannah Leitch finished in 16th place (32:52). CDA Charter was the only team with enough runners to receive a team score Saturday.
The Priest River cross country team will host the Ivan Benson Invite at Priest River Lamanna High School Thursday.
BOYS
TEAM SCORES – 1, Priest River, 39. 2, CDA Charter 43. 3, Bonners Ferry, 69.
TOP 10 – 1, Nathan Russell CDA Charter, 17:18. 2, Makai Peak, Kellogg, 17:34. 3, Nolan Oyler, CDA Charter, 17:46. 4, Ryken White, Kellogg, 18:15. 5, Colm McLaimtaig, Priest River, 18:28. 6, Brayden Lamanna, Priest River, 18:53. 7, Caeden McLaimtaig, Priest River, 19:20. 8, Micah Thomson, Bonners Ferry, 19:53. 9, Cole Phillips, Bonners Ferry, 19:57.58. 10, Devon Banning, Priest River, 19:57.99.
GIRLS
TEAM SCORES – 1, CDA Charter, 15.
TOP 10 – 1, Annabelle Carr, CDA Charter, 19:34. 2, Sydney Beckle, Bonners Ferry, 22:12. 3, Helen Oyler, CDA Charter, 22:52. 4, Matisyn Stiern, Bonners Ferry, 23:01. 5, Abigail Moehring, CDA Charter, 24:06. 6, Jane Robinson, CDA Charter, 24:26. 7, Alannah McLaimtaig, Priest River, 25:33. 8, Hailey Long, Priest River 26:03. 9, Braylyn Bayer, Bonners Ferry, 26:20. 10, Zoie Cromis, Kellogg, 26:36.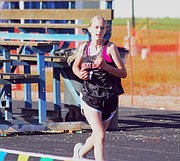 Recent Headlines
---