Animal alliance thrift store expands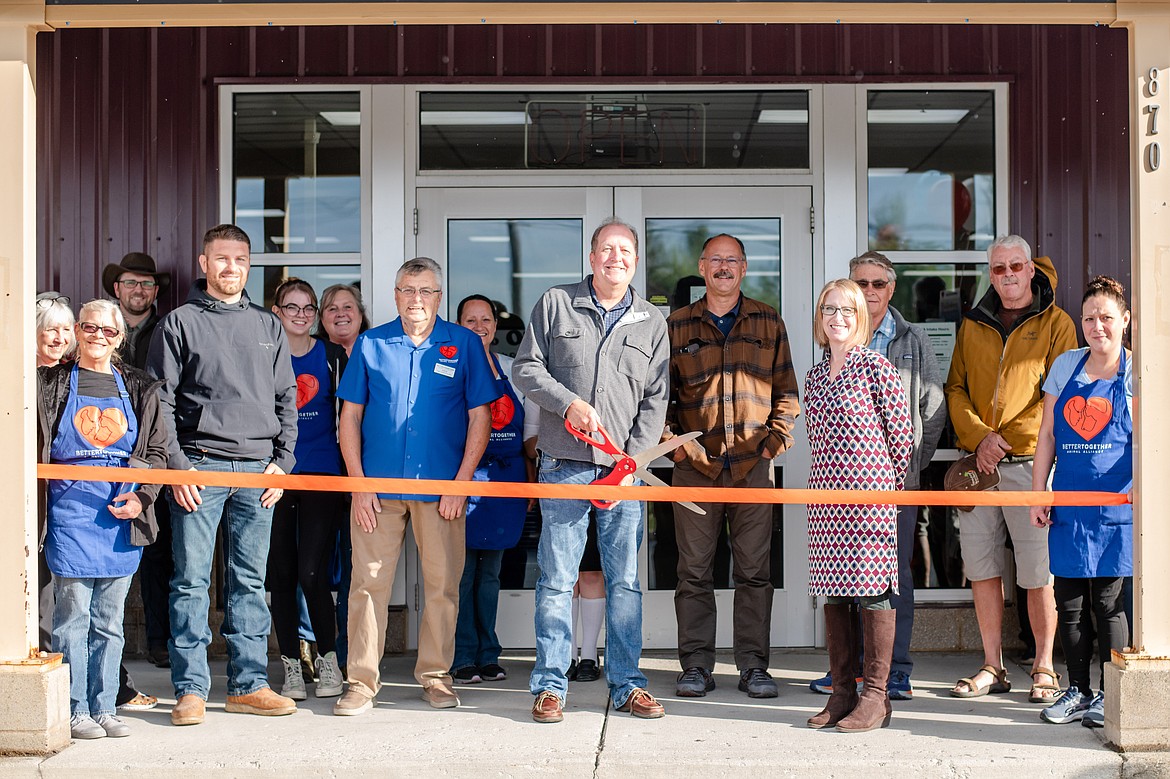 Better Together Animal Aliance celbrates the grand opening of its new thrift store expansion with a ribbon cutting.
(Courtesy Photo)
PONDERAY — Better Together Animal Alliance celebrated the grand opening of a 3,000-square-foot expansion of its thrift store Tuesday.
The expansion offers more space for treasure hunting and strengthens the store's commitment to supporting the community and animals in need, BTAA officials said.
"We are beyond excited to open the doors to our new expansion and offer an even more delightful shopping experience to our wonderful customers," Mandy Evans, BTAA executive director, said. "We are equally proud to invest in this resource, knowing that every purchase makes a difference in the lives of people and animals."
With the additional room, Evans said customers can expect a wider array of clothing, accessories, home goods, and more. A celebration and sale accompanied the grand opening, along with the thrift store's annual ski sale. Evans said aisles were full of shoppers and customers excited to help the cause at the grand opening celebration.
"There have been so many people in our store today, a lot of people have come in to shop and support," she said. "It was very successful."
All proceeds from the thrift store's sales directly benefit BTAA. The alliance adopts out animals, and helps keep community pets with their families when times are difficult. They distribute dog food, assist with temporary pet care during emergencies and family hardships, offer spay and neuter assistance, host educational camps and more.
"So much appreciation to our community," Evans said. "We wouldn't be in the position to need additional floor space if it weren't for our community donating to us, shopping the store and supporting community animals and the people who love them."
Recent Headlines
---