Local man faces assault charge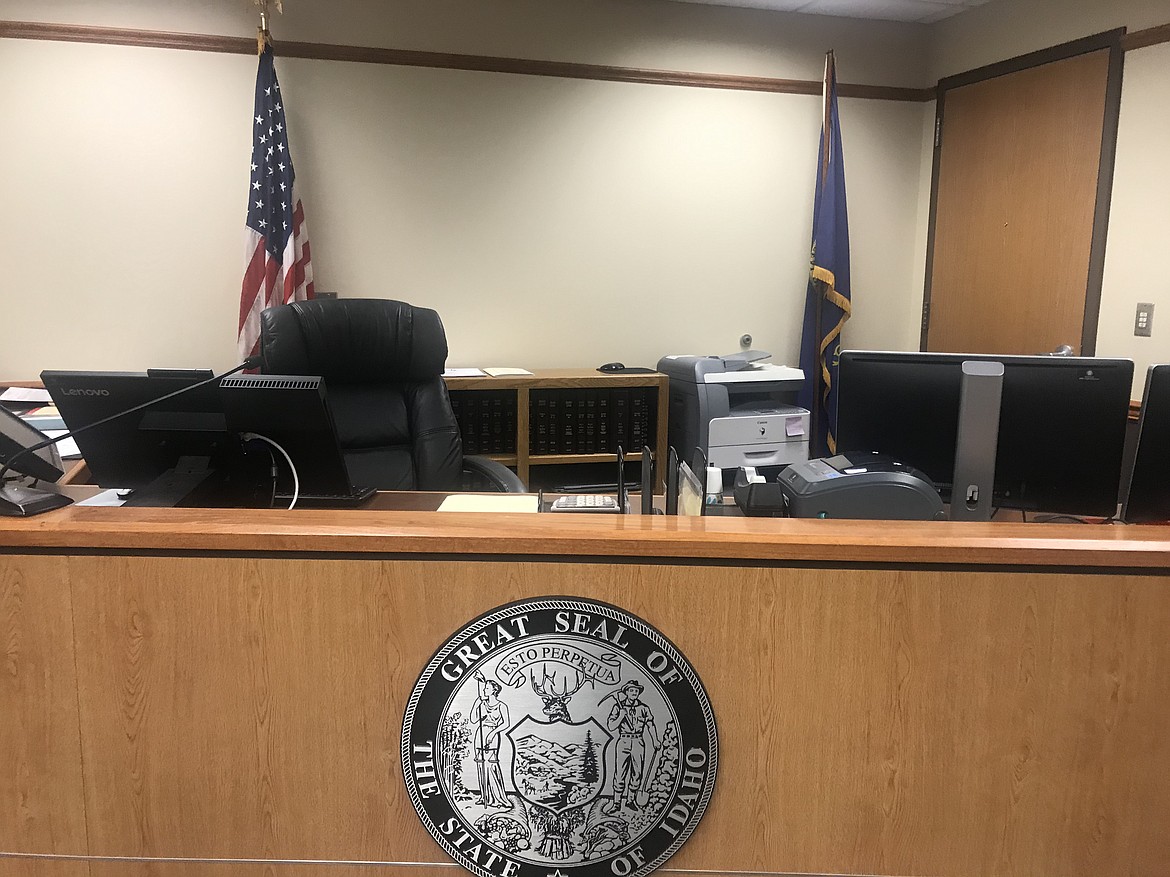 A 50-year-old man was arrested earlier this month on charges of aggravated assault and resisting arrest after deputies allege he attacked a family member and fought law enforcement officers.
On Sept. 4, Bonner County Sheriff's deputies received calls that a man had attacked and threatened to kill a family member outside Laclede. The man had allegedly fled in the family member's car.
While deputies were en route to the scene, they spotted a vehicle matching the description they were given and conducted a traffic stop. The man – later identified as Mark A. Johnson – allegedly half-complied with deputies' commands. Court records contend deputies noticed Johnson had glassy eyes, slurred speech and was unsteady on his feet. When Johnson was asked to walk back to a patrol vehicle, he allegedly refused.
"I stepped toward [Johnson] as I was going to take control of his arm in an effort to have him walk to the rear of his truck," a deputy wrote in the probable cause affidavit. "[Johnson] raised his foot and kicked me in the left hip."
Johnson was eventually detained and deputies went to speak with the family member. According to court records, they had returned home and found Johnson asleep. When they began trying to clean up the house, Johnson awoke and allegedly came at the family member with a raised fist. Court records contend that Johnson allegedly threatened to kill the family member and claimed he was going to snap their neck.
Johnson allegedly put the family member into a headlock and when the alleged victim tried to grab a phone and dial 911, court records said Johnson pulled the phone out of their hand.
"[The family member] said she attempted to go out the front door and [Johnson] grabbed her by the ponytail and pulled her back into the house," a deputy wrote in the probable cause affidavit.
Court records contend Johnson again put the family member into a headlock before they were able to pull away and run outside, calling for help.
Johnson was arrested on charges of aggravated assault, assault on a law enforcement officer, driving under the influence and resisting/obstructing officers. His bail was set at $25,000 and his preliminary hearing was held Sept. 13.
Recent Headlines
---