SHS hosts 'All Things Senior'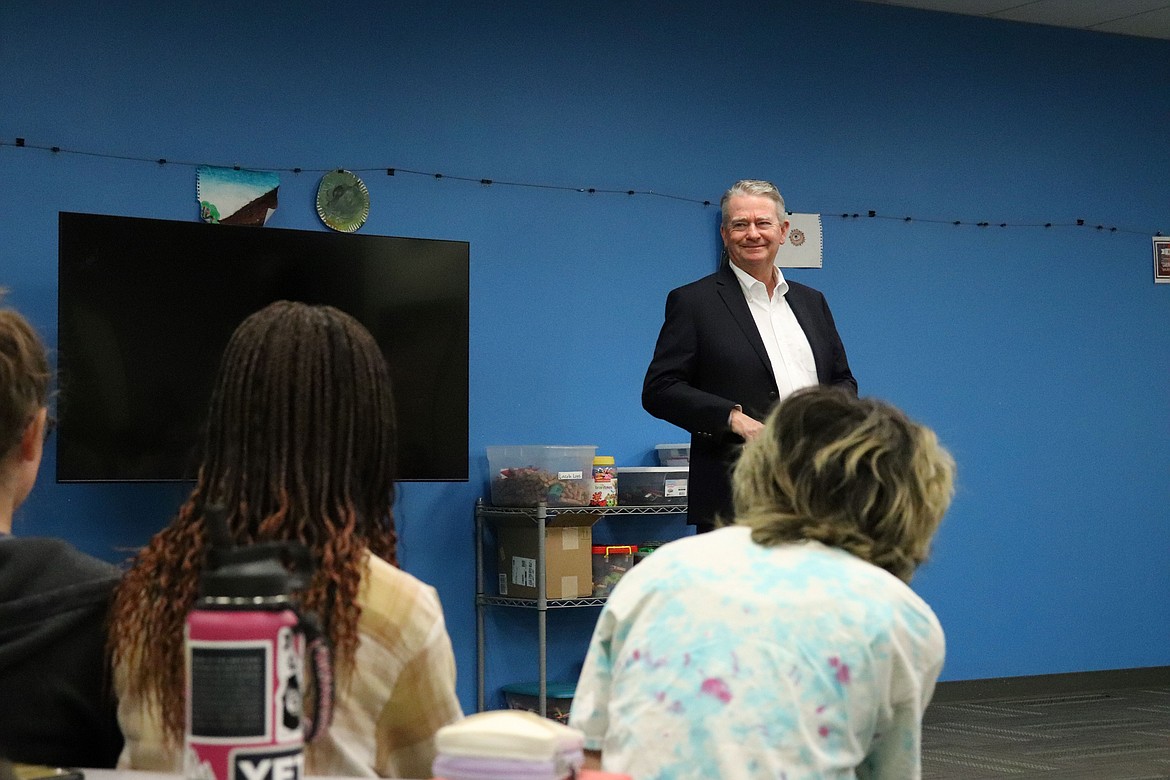 Gov. Brad Little talks with high schoolers about Idaho LAUNCH program.
(Courtesy Photo from the Office of Gov. Brad Little)
SANDPOINT — "All Things Senior" is coming back to Sandpoint High School on Wednesday to offer resources on postsecondary options to high schoolers in the region.
The opportunity is open to all high school students, from ninth through twelfth grade.
"We really want to get the word out that this is a night for any high schooler in our area," Jeralyn Mire, post-secondary transition counselor at SHS, said. "It doesn't matter if they are homeschooled or in a nearby high school."
The event, hosted by the SHS counseling department, will feature workshops and provide information on FAFSA, college applications, scholarships, financial aid, workforce opportunities, and the Idaho LAUNCH program. The LAUNCH program is an important aspect of this year's event because it will be offering grants to high schoolers for the first time to the class of 2024. Attendees will be able to connect with many different representatives and ask questions about their options.
Representatives from the Workforce Development Council will give a presentation on how Idaho LAUNCH can benefit local students. While Gov. Brad Little can't attend Sandpoint's event in person, he is thankful for the resources the event provides to youth.
"I want to thank the local education community for hosting events like 'All Things Senior' that connect families with resources, education, and training opportunities that will help put students on the path to future success — including the new Idaho LAUNCH program," Little said.
"LAUNCH is a game changer for our young Idahoans. Through LAUNCH, Idaho is recognizing that hundreds of career paths after high school deserve our support by offering up to $8,000 to cover the costs of an education or training program that leads to an in-demand career. These are 'real world' jobs Idaho employers desperately need to fill."
Over 20 colleges and universities from Idaho, Washington, and Montana, as well as military representatives, will be present, LPOSD officials said. There will also be information regarding apprenticeship opportunities.
"All Things Senior is a great night to help parents and students learn about post-secondary options," Mire said. "There are workshops, military recruiters, colleges, and the workforce here in one spot to talk with seniors and parents to help them explore and execute their plans for after high school."
The event will be from 5 p.m. to 7 p.m. Sept. 27 at Sandpoint High School.
Recent Headlines
---