Bonner County History - Sept. 26, 2023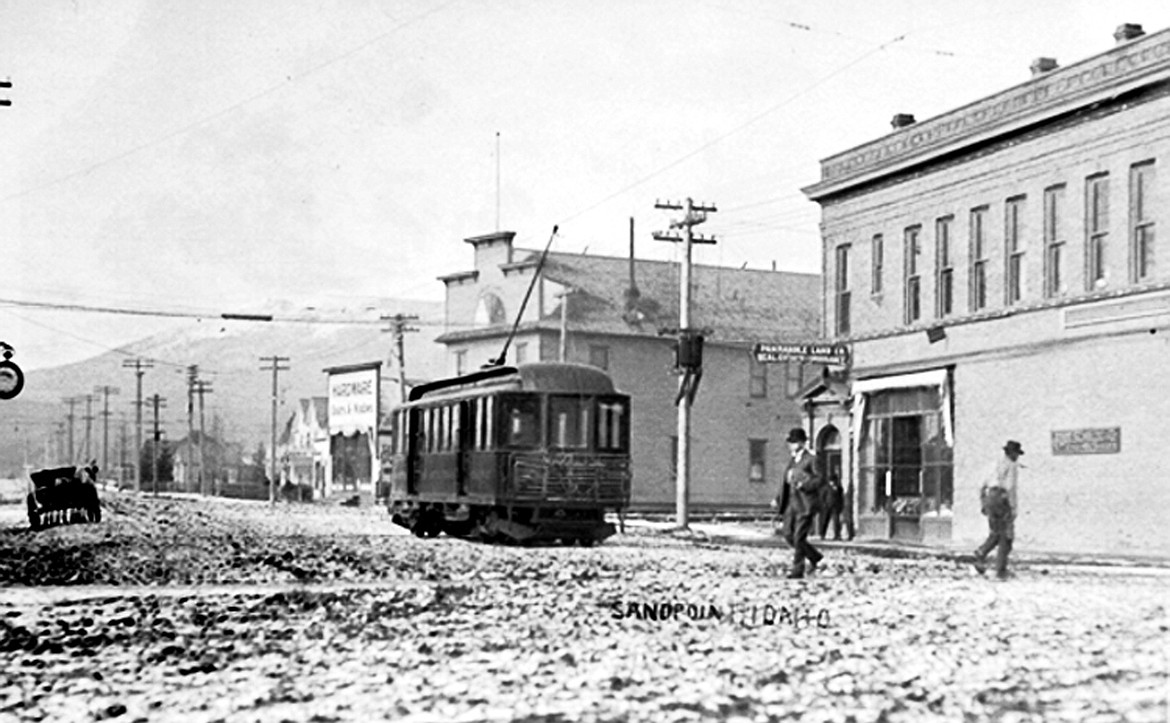 |
September 26, 2023 1:00 AM
Brought to you by the
Bonner County Historical
Society and Museum
611 S. Ella Ave., Sandpoint, Idaho, 83864
208-263-2344
50 Years Ago
Sandpoint News-Bulletin
Sept. 26, 1973 – METHODISTS MOVE
United Methodists of Sandpoint worshiped for the last time in their building at Fourth and Main on Sept. 16 and began the transition to a new church home. After a vote of the congregation, the building was sold, reportedly for $60,000, to First Security Bank. Methodists in turn purchased the Seventh Day Adventist Church property at Cedar and Boyer for $75,000. They and the SDA will jointly occupy the building for the next year, while the Adventists build a new sanctuary. Methodists worshiped for the first time in their new church home last Sunday.
•••
SENIOR DANCE IS FRIDAY, OCT. 5
The monthly Senior Citizens dance, featuring live music, will be held Oct. 5 in the Eagles Lodge. Also, senior citizens will be given a special rate upon presentation of a senior citizen membership to any showing of "Oklahoma Summer," directed by Robin Ducrest, at the Panida Theatre Oct. 4, 11, 18 or 25.

•••
NEW BCHS OFFICERS NAMED
Bonner County Historical Society recently elected new officers: Bud Moon, president; Chuck Peterson, vice president; Susan Moon, secretary-treasurer. Katie Littlefield is museum director; Jim Callahan, grants-finance; Bud Moon, building and grounds; Pete Thompson, publicity; Marilyn Cork, Priest River; and Fielden Poirier, Sr., Blanchard. The group's goal is to establish a museum by 1976.
75 Years Ago
Sandpoint News-Bulletin
Sept. 26, 1948 – REMEMBER MAMA…
Take Mama out to dinner Sunday, Monday or Tuesday to one of these Sandpoint restaurants, all of whom feature "I Remember Mama Day" specials: Patrick's Cafe; Chris & May's; Fountain Cafe; Lee's Cafe; Hurschell's; Empire Tea Room. THEN…end her day by taking her to one of the most entertaining pictures ever filmed, "I Remember Mama," starring Irene Dunne, Showing at the Panida Theatre.
•••
LOCAL STUDENTS TO MOSCOW
Sandpoint young people leaving to attend the University of Idaho include Joy Anne Rossman, James Tate, Dick Thomas, Betty Holderness, Zeola Shaffer, Marjorie and Jim Hunt, Joan Price, Bob and Bill Nelson, Darrell Congdon, Roger Maxwell, Roger and Ben Chichester, Howard Rue, John Becker, Gene Pitcher, Marvin Alexander, Colleen Ebbe, Clifford Gooby, Patsy Patton, James Parsons, Margie Kinney, Ronnie Oman, Joseph Brockway, Caroline Kateron and Carol Jean Robinson.
•••
PARTY AT SCHEDLER HOME
Little Judith Schedler, daughter of Mr. and Mrs. Fred Schedler entertained a group of friends Friday in honor of her third birthday. Games and nursery rhyme records were played. The traditional birthday refreshments were served at a table with a circus motif and balloons hung from the chandelier. Guests were Linda Bergstrom, Corry McFarland, Sara Lee Davis, Carol Jean Bockelman and Jimmy Barlow.
For more information, visit the museum online at bonnercountyhistory.org.
Recent Headlines
---