Chorale announces rehearsals, performance date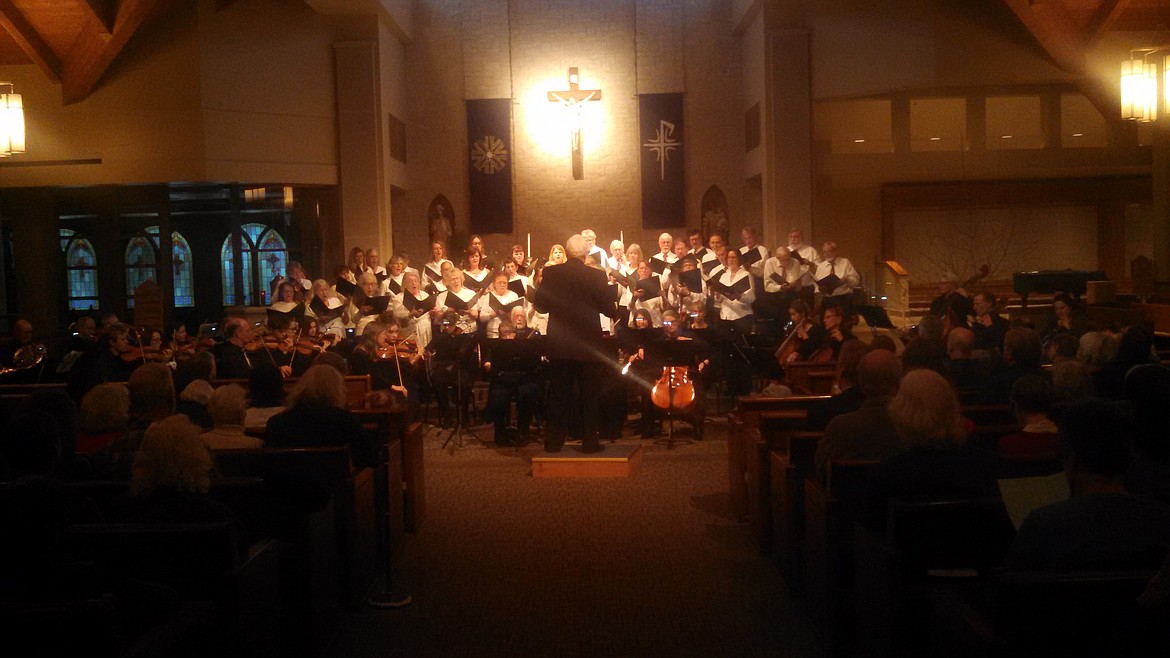 Pictured are members of the Pend Oreille Chorale and Orchestra at a past concert.
(Courtesy photo)
|
September 27, 2023 1:00 AM
The Pend Oreille Chorale and Orchestra will again be serving North Idaho this Christmas season with its musical mission of bringing uplifting classical music to the area.
The group will present only one free concert this December due to other conflicting performance groups at our usual times. The free concert will be Saturday, Dec. 9, with times to be decided later, at the Jesus Christ of Latter-day Saints Church, Sandpoint Ward, 602 Schweitzer Cutoff Road.
Choir rehearsals begin Monday, Oct. 2, starting at 6 p.m. as usual. This season, the LDS church has offered its space for the rehearsals and the one Saturday concert. Music and practice CDs will be available, the result of many hours of effort put in by Dr. Alan Ball, a long-time choir member. Please bring your black three-ring binder rehearsal folders and any friends who like to sing. Composers include Gabrielli, Mozart, Haydn, Beethoven and Lauridsen. Several numbers feature both the orchestra and choir together. Details will follow in a subsequent article.
If choir or orchestra members have not received an e-mail announcement of the rehearsals, please check your computer or call 208-946-9306 for choir or 208-603-1277 for orchestra. The orchestra's first rehearsal will be at 2 p.m. Sunday, Oct. 29, at the LDS church.
Pend Oreille Chorale and Orchestra directors Mark and Caren Reiner said they have always been so humbly grateful and appreciative for the continued community support over these thirty years. We hope to return to our normal two concerts in the spring.
Recent Headlines
---