Priest Lake beginning drawdowns Oct. 1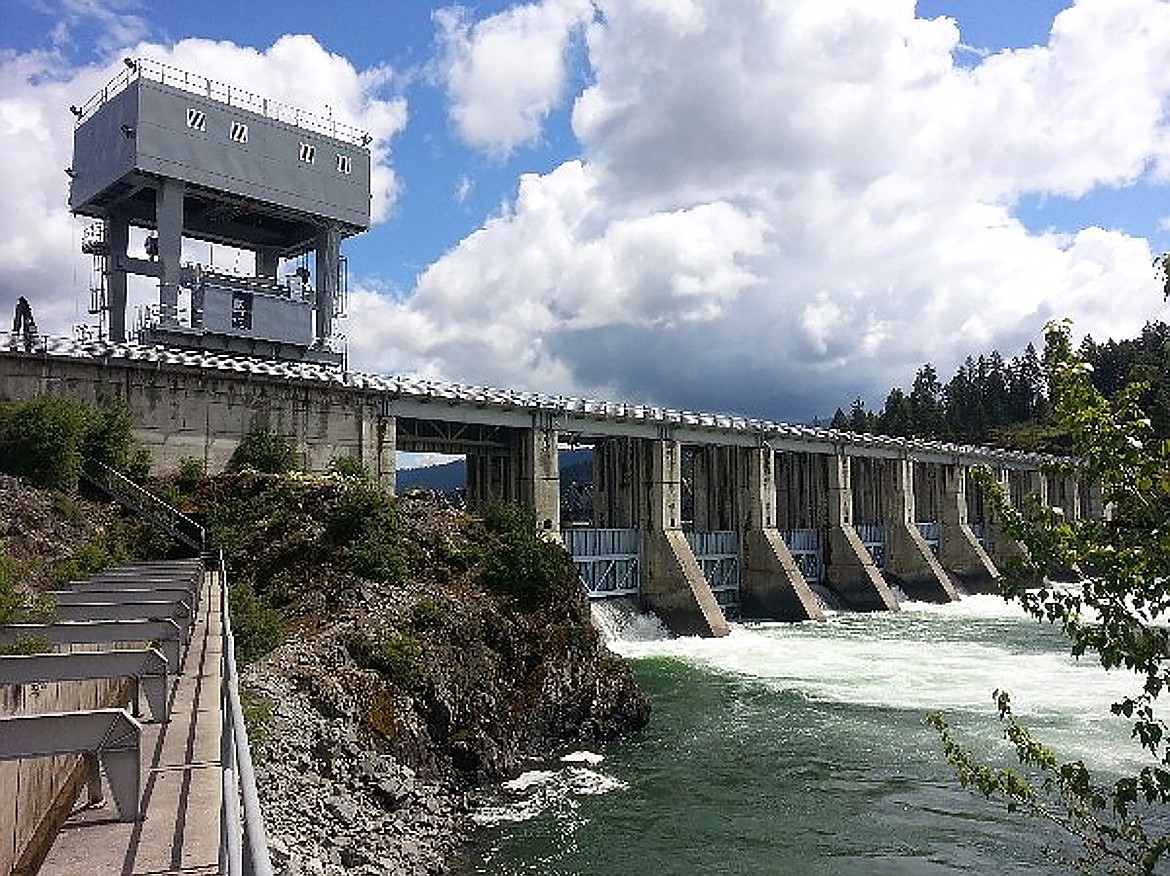 The dates for drawdowns of the Pend Oreille and Priest lakes have been announced.
(Photo courtesy U.S. ARMY CORPS OF ENGINEERS)
by
LAUREN REICHENBACH
Staff Writer
|
September 28, 2023 1:00 AM
Priest Lake water levels will begin lowering below three feet starting Oct. 1, according to Idaho Department of Water Resources officials.
The decrease in water levels will allow construction to resume at the Priest Lake Outlet Dam this fall and winter. The primary construction efforts will take place on the south side of the dam and include extension of the downstream concrete pad as well as the addition of boulders downstream for added protection.
These drawdown gate operations will lead to flow increases for Priest River that will range between 100-400 cubic feet per second. To enable the construction crew to begin work as soon as possible, three operations will occur daily between Oct. 1 and Oct. 5. Those three daily operations will cumulatively result in increases of less than 1000 cubic feet per second in Priest River.
Officials say the lake level will likely drop to two feet prior to Oct. 8. The lake level will continue through the remainder of October to decline to the winter lake level.
IDWR staff are asking everyone to remain clear of the dam to avoid fast-moving water both upstream and downstream of the dam for safety.
On Lake Pend Oreille, the annual fall drawdown began Sept. 19 this year. The lake is generally held at a normal pool of 2,062.5 until the third Sunday in September or Sept. 18, whichever is later.
Molly McCahon, Lakes Commission executive director, said previously that a gradual draft is planned to take place until Nov. 15.
McCahon said winter pool elevation needs to be reached by Nov. 15 so shoreline kokanee spawners "are not left high and dry." While not required, a winter pool of 2,051 feet has been the norm for many years, she said.
McCahon also cautioned boaters to be aware of the lowered water levels, as it can vary in different areas of the lake.
"Please keep in mind that during drawdown, elevations on the Pend Oreille River, especially as you get closer to the dam, can be feet lower than the lake elevation measured in Hope," she said.
Recent Headlines
---