Selkirk Fire hosts 'Fill the Boot'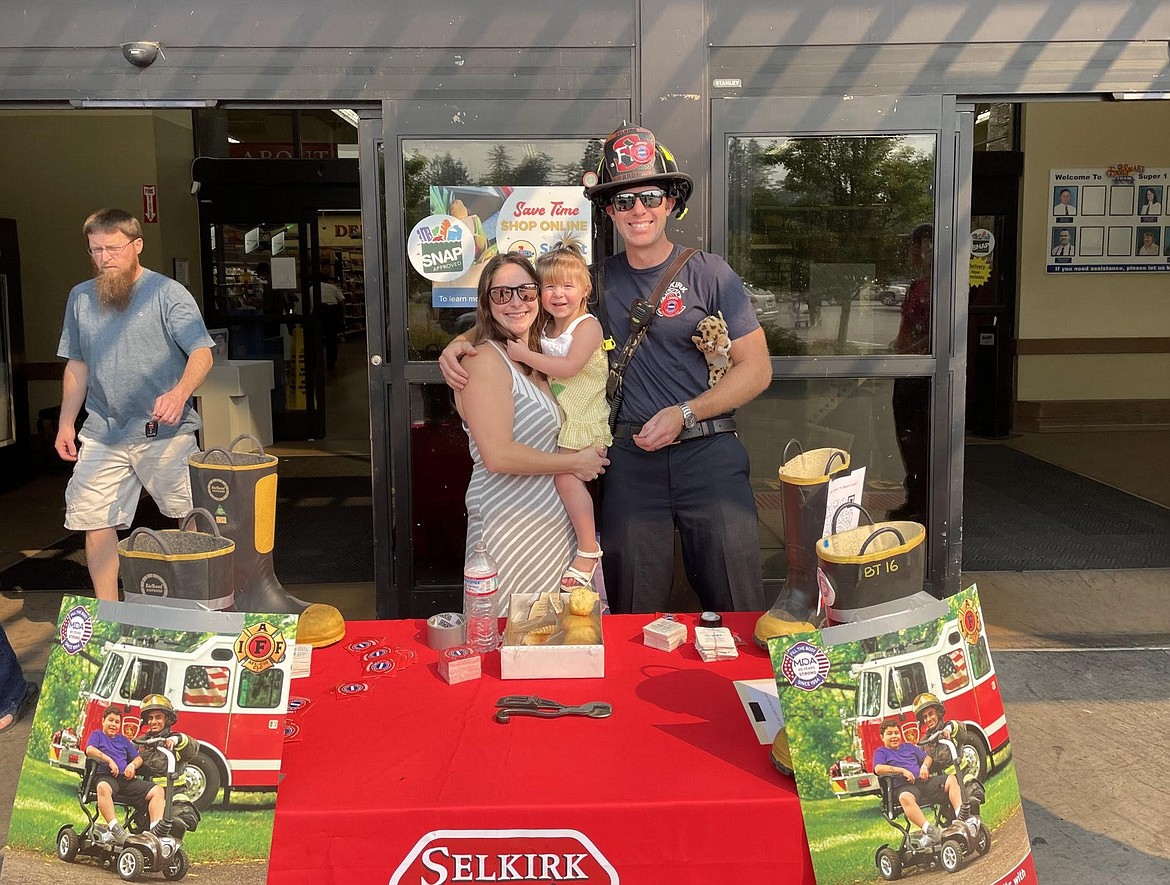 Selkirk engineer, Nick Krom, helping at a past "Fill the Boot" fundraiser with his family.
(Courtesy photo)
SANDPOINT — Local firefighters and their families will be "filling the boot" this Saturday at Super 1 to raise funds for the Muscular Dystrophy Association.
"Since 1954, firefighters across the country have collected critical funds in the community, one dollar at a time, as part of the Fill the Boot program to raise money for the MDA," Nick Krom, an engineer with Selkirk Fire, Rescue and EMS, said.
The partnership between MDA and the International Association of Fire Fighters began when the IAFF signed a proclamation designating MDA as its charity of choice, Krom said.
The association vowed "to continue raising awareness and funds to ensure effective treatments and therapies are found," he added.
The MDA is the number one voluntary health organization in the United States for people living with muscular dystrophy, ALS, and related neuromuscular diseases. The organization has been operating for over 70 years, leading the way in accelerating research, advancing care, and advocating for the support of families, according to the Fill the Boot website.
Normally a few thousand dollars is raised for the MDA in a single day of collection, Krom said.
"I've been involved in running a few of the "Fill the Boot" fundraisers and still the number one thing I enjoy the most is when current patients, family or those affected with neuromuscular disease come forward during the event and say how much the MDA has helped their lives," he said. "Even though we are only a small part of the process we are part of a large chain of support for those in need regionally."
Selkirk Fire, Rescue and EMS employees will be stationed outside the entrance of the Sandpoint Super 1 from 8 a.m. to 3 p.m. to collect donations and support the cause.
Recent Headlines
---