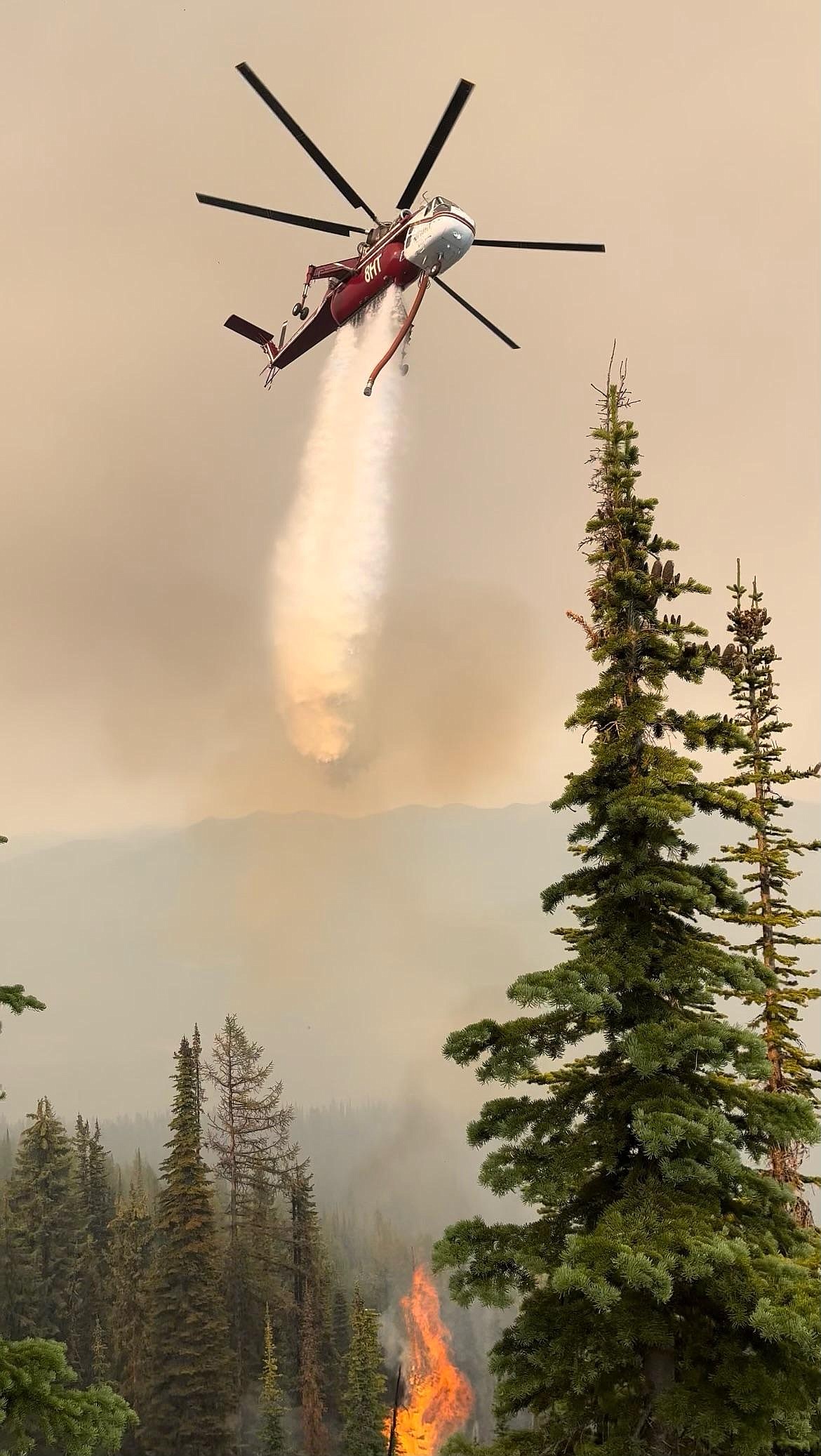 A Type 1 Skycrane helicopter drops water on the Katka fire during the initial attack on the blaze.
September 14, 2022
Stories this photo appears in: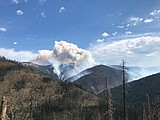 September 14, 2022 7:05 p.m.
With the recent precipitation which moved through the panhandle, wildland fire crews received some much-needed help on the many firelines they are currently working. As of Sept. 14, Idaho Panhandle National Forests Fire Public Affairs officer Kary Maddox explained that there are four major incidents that crews are still working to contain and control. The largest incident, collectively known as the Kootenai River Complex, comprises both the Katka and Russell Mountain Fires that continue to burn northwest of Bonners Ferry. To the southwest of that complex, just across the Idaho/Washington border, the Diamond Watch Fire continues to burn and send smoke into the panhandle. On the Idaho/Montana border in Shoshone County to the east/northeast of Murray, crews also continue to fight both the Columbus and Bear Gulch fires. With the smoke from the local wildfires combining with smoke from larger fires in the southern areas of the state, air quality for much of the panhandle has hovered between the Moderate and Unhealthy categories for several days. Sandpoint and Bonners Ferry spent much of Wednesday in the Unhealthy and Unhealthy for Sensitive Groups range, causing the cancellation or postponement of numerous outdoor activities...
---