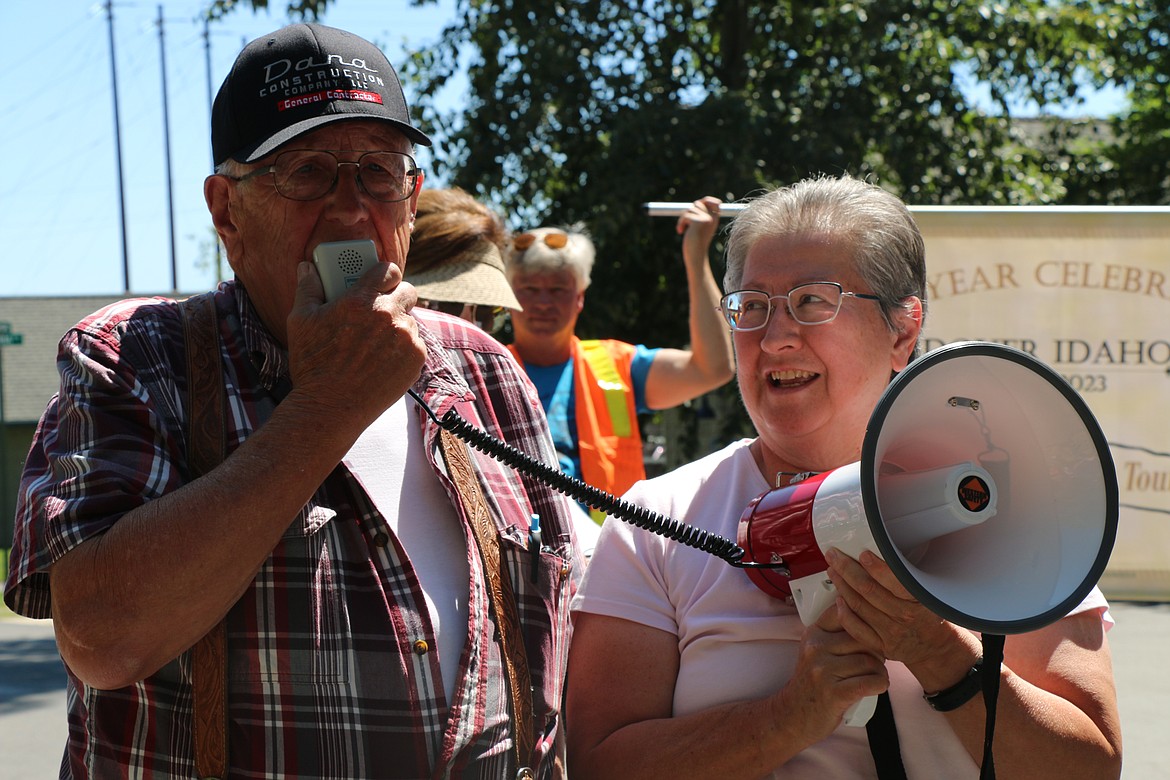 Dover Mayor George Eskridge welcomes roughly 100 people to a historical walk through Dover Saturday. The walk celebrated the community's informal centennial and the barging of more than 50 homes and the Dover Community Church from Laclede to Dover.
July 26, 2023
Stories this photo appears in: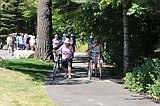 July 26, 2023 1 a.m.
Centennial celebrations celebrates community
A historic walk through Dover was held Saturday through the community to mark Dover's unofficial centennial. The celebration marked roughly 100 years from the time the Dover Community Church and just over four dozen homes were barged upriver from Laclede. Also held during the celebration was a boat parade starting in Laclede and ending at Dover. About 15 boats took part in the parade from Laclede to Dover, traveling the route of the homes and church, then A.C. White's rustic summer cabin, when they were barged upriver after the mill owner made the decision. More than 100 community members, residents, and officials gathered for the historic walk, starting at Dover City Hall in the Dover Bay area of the city and ending at Dover Community Church on historic Washington Street, where many of the barged homes ended up.
---