Spring's edible gifts provide gourmet fare from garden and forest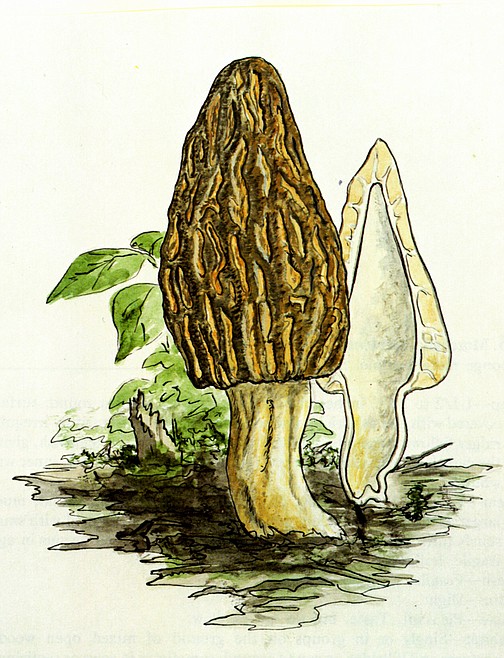 An artist's rendering of a conic (cone-shaped) morel mushroom. Morels are one of a number of delectable savory wild mushrooms to be found in area forests and mountains. But, before you harvest wild mushrooms, take the time to learn what mushrooms are safe and which are not as there also are some deadly ones that can either make you sick or even be fatal.
(Courtesy illustration)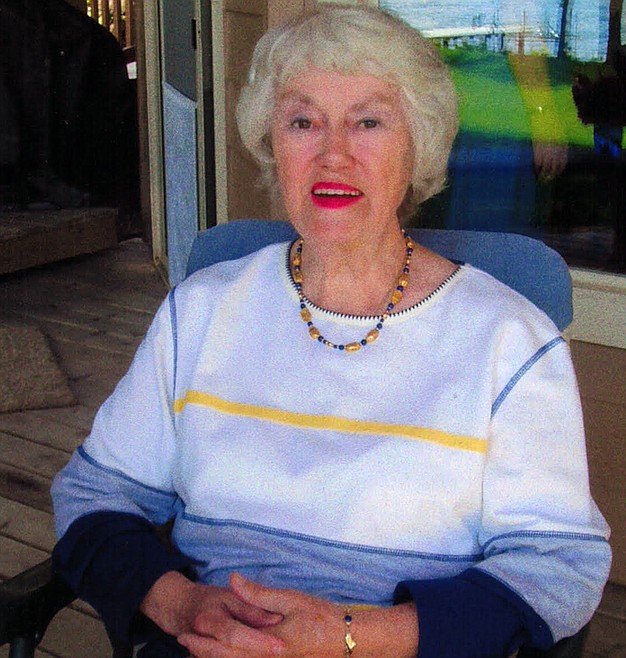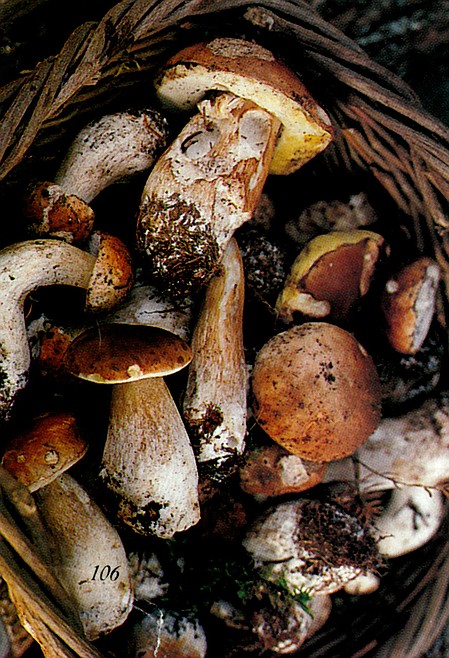 A basket of boletes promises a savory supper.
Previous
Next
by
VALLE NOVAK Contributing Writer
|
May 16, 2021 1:00 AM
In the early '30s when recent forest fires had left denuded slopes literally covered with morels, Dad, Mom and I would join with other Chilco families for a trek to the nearby mountains.
Dad would fire up the old Model T, Mom would stack up the galvanized washtubs (in which we bathed and Mom also did the laundry), and off we'd go in a caravan for a day — and sometimes a weekend of picking.
Upon arrival back home with great washtubs full of morels, Mother would separate them into still more containers — wash boilers, canning kettles and such, and cover them with salt water overnight. This killed any worm or insect life living within the hollow "cones" and the spongy exteriors as well. After several rinse baths the following day, she would can them in quart jars to store in our root cellar and serve as "meat" for upcoming meals.
I loved the smoky-earthy taste of fried morels and do to this day, so imagine my delight when I discovered a flush of them in my front yard last week! I had actually been expecting them, since the wild violets were in bloom and they have always served as a harbinger of the following morels. In the hills where violets don't grow, the yellow glacier (sometimes called "Easter") lilies make the announcement.
When I "grew up" and married, spring morel gathering was a part of our lives as well, but I would often forego the soaking and simply thread them on strings to dry in the kitchen windows. This still works well for crumbling into meatloaf, spaghetti sauce and gravies for spuds at meatless meals. Whole or halved fresh morels are great in stir fry (though they are fragile and you must treat them tenderly), with scrambled eggs and a side of bacon for breakfast, and as a side dish for most any entrée along with a green vegetable. Treasure them — and remember, don't try to eat them raw — they must be cooked!
There are a number of delectable savory wild mushrooms to be found in our forests and mountains: Chanterelles, Icicle coral, Boletus, Chicken of the Woods (or Sulfur Shelf), Shaggy Manes and many more popping up in different habitats throughout the season. There are also some deadly ones that can either make you sick or even be fatal. Buy a good mushroom book and carry it with you on hikes to become familiar with them. Occasionally there are semi-professional "Mushroom forays" conducted by experts and really worth your time to attend.
My favorite way of presenting any edible mushroom dish is as follows: Wipe them clean, (or rinse corals and morels) and cut into appropriate pieces for eating. If you have a large cast-iron frypan — as I do — you're in luck; heat over low heat and melt 1 tablespoon of real butter, adding olive oil to just cover the bottom of the pan. When heated, toss two or three finely minced cloves of garlic and a sizable sprig of one of the following herbs — rosemary, basil, tarragon, fennel frond, parsley or cilantro, or 2-3 bay leaves. NEVER mint, oregano or dill) — raise heat to medium and stir fry until garlic is just beginning to brown. Add the cut-up 'shrooms and more oil as necessary, and cook uncovered, stirring occasionally, until mushrooms are evenly browned and fork-tender. Remove the whole works into a large serving bowl to be served as is, or alongside or atop steaks, fish fillets, rice, pasta or even buttered toast. This recipe gives you the choice of flavor to enhance any main dish as well as showing the mushrooms to their best advantage.
Here's a delectable quiche that also boasts spring's fresh asparagus. Enjoy!
Asparagus and Morel Quiche
1 unbaked quiche (pie) shell — your own, frozen/thawed, etc.
2 large eggs
1 ½ cups half-and-half
¾ teaspoon salt
½ teaspoon fresh ground pepper
1 cup shredded Swiss, Monterey Jack or Gruyere cheese
2 green onions, finely chopped w/tops
1 ½ cups halved or sliced fresh or reconstituted dried morels
1 cup slender asparagus, ends snapped off, cut into 2-inch pieces
Preheat oven to 375 degrees. Blanch asparagus in a saucepan of boiling water until barely tender/crisp, about 2-3 minutes; Drain, transfer to a bowl of ice water to stop cooking. After cooled, drain and pat dry.
In a bowl, whisk eggs to blend, then half-and-half, salt and pepper. Sprinkle your choice of grated cheese and onion evenly inside crust, arrange asparagus and morels over top and gently pour egg mixture over all. Bake on bottom rack of oven until filling does not jiggle when gently shaken and/or knife inserted in center comes out clean. Remove from oven and let cool on rack at least 30 minutes before serving. Serve warm or at room temperature.
A great go-with for your quiche would be this change-of-season salad.
Fennel, Orange, and Red Onion Salad
1 cup fresh orange juice
2 tablespoons white wine vinegar
1 large shallot, thinly sliced
½ bay leaf
3 oranges
1 large fennel bulb, trimmed, sliced thinly
1 fresh arugula bunch, stemmed, torn
½ large red onion, very thinly sliced
Boil juice, vinegar, shallot and bay leaf in heavy medium saucepan until reduced to a generous ½ cup — about 10 minutes. Discard bay leaf, pour into bowl, whisk in oil. Season with salt and pepper. Chill until cold. Working over a bowl, cut peel and white pith from oranges. Cut between membranes to release segments; chill.
At serving time, arrange orange pieces around edge of plates. Toss fennel, arugula and onion with dressing; mound evenly in center of plates, serve.
Valle Novak writes the Country Chef and Weekend Gardener columns for the Daily Bee. She can be reached at bcdailybee@bonnercountydailybee.com. or by phone at 208-265-4688 between the hours of 8 a.m. to 6:30 p.m.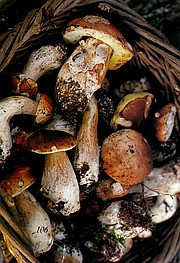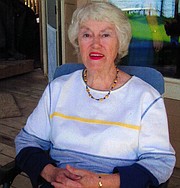 ---