Time to save the hill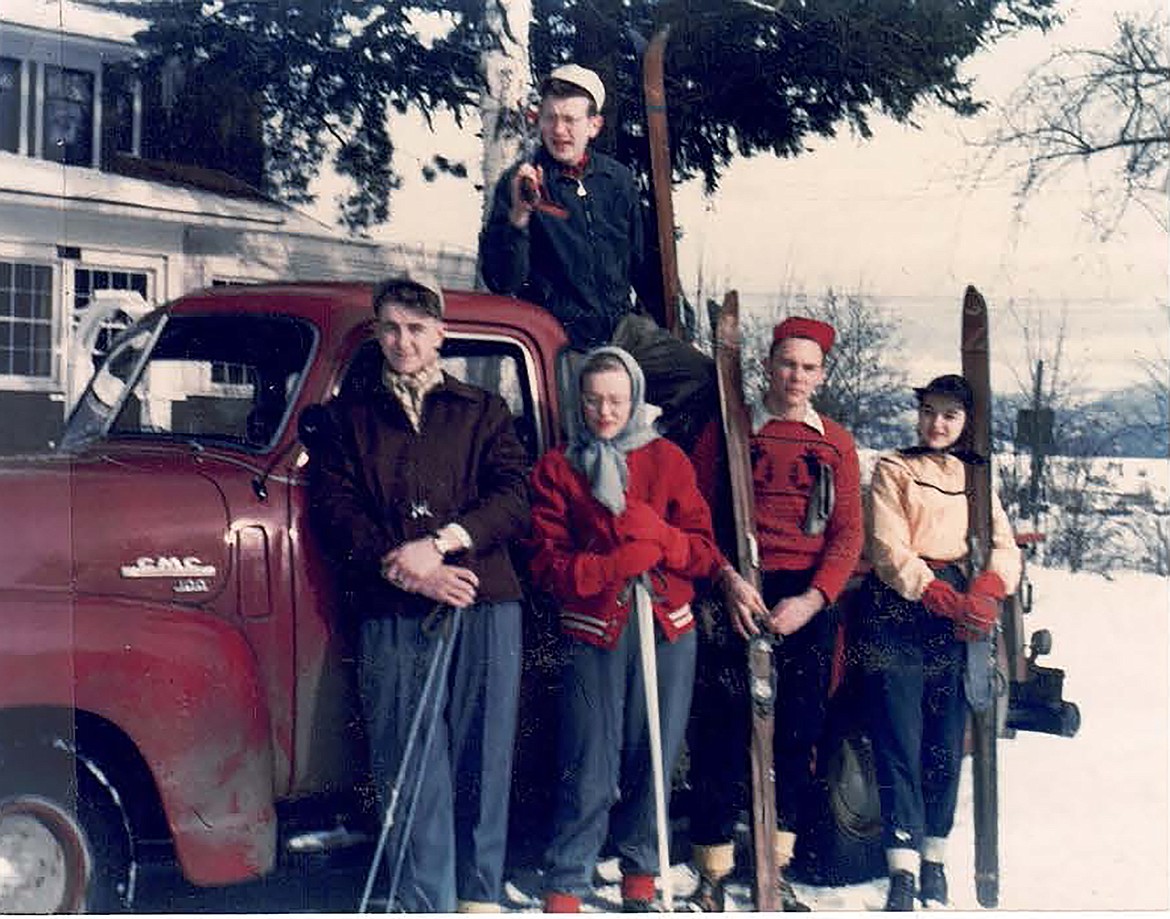 Early Sandpoint area skiers pose for a photo as they get ready to head to the Pine Street Hill in this photo shared by the Kaniksu Land Trust.
(Courtesy photo)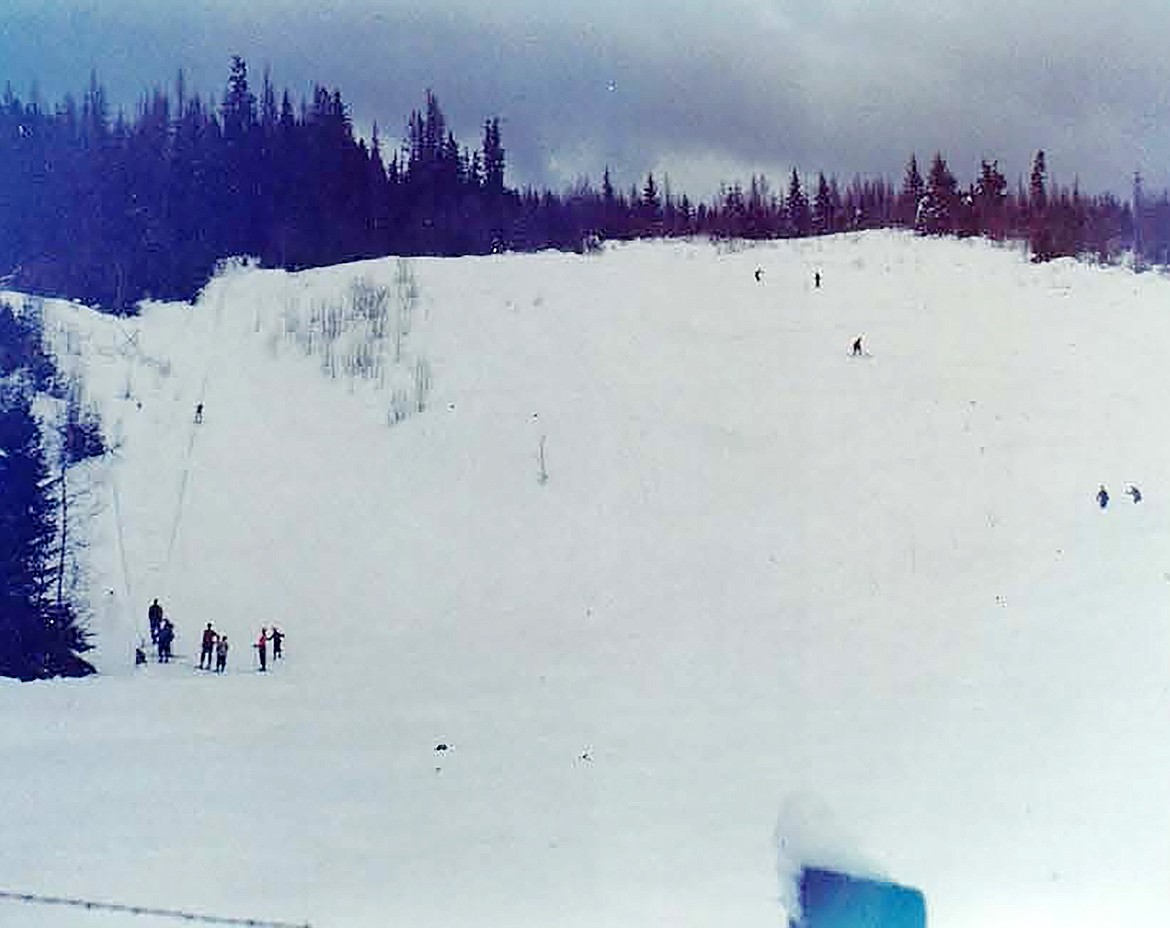 Skiers line up to take their turn on an old rope contraption to take them to the top of a ski hill that once had its home on the Pine Street Hill.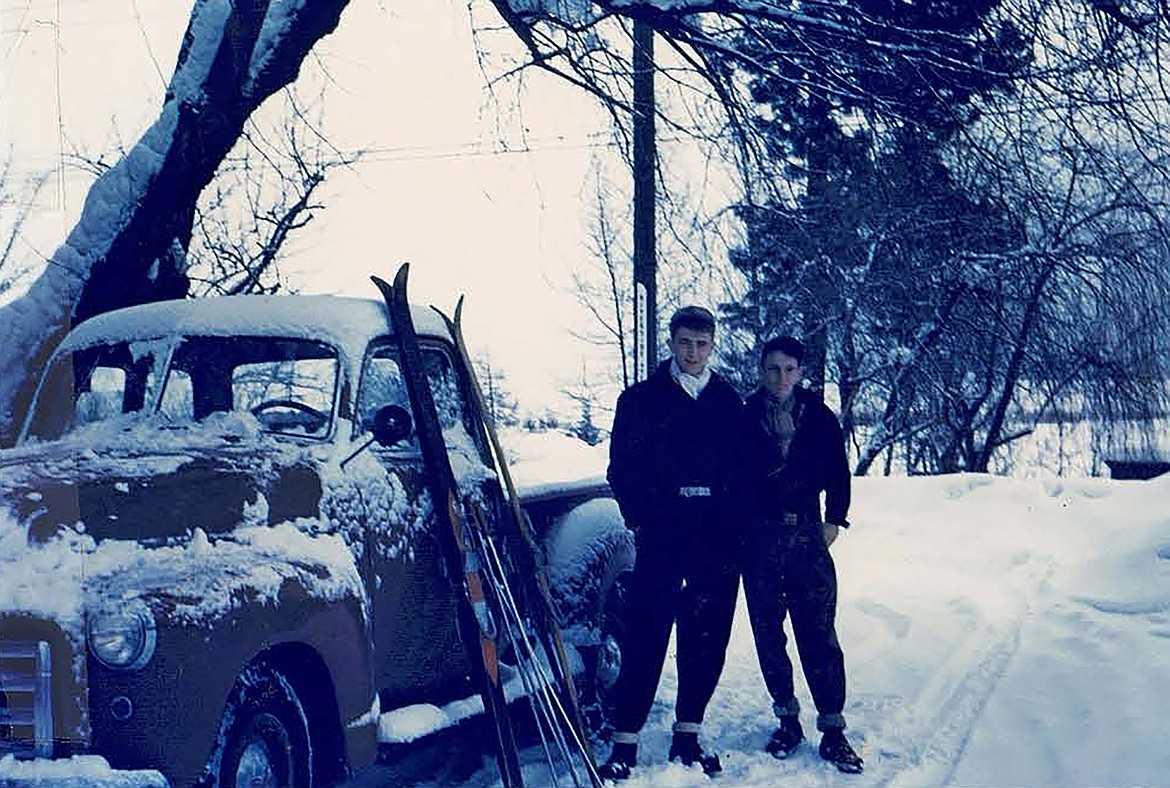 Early Sandpoint area skiers pose for a photo as they get ready to head to the Pine Street Hill in this photo shared by the Kaniksu Land Trust.
Previous
Next
by
CAROLINE LOBSINGER
Staff Writer
|
August 28, 2022 1:00 AM
▶️ Listen to this article now.
SANDPONT — If the Pine Street Woods is the community's playground, then perhaps the historic sled hill is the front door.
"The best way to describe it is that it's the homestead of Pine Street Woods, right," Katie Egland Cox, executive director of the Kaniksu Land Trust, said. "At one time the [Weiss] family owned the whole parcel and then when we bought Pine Street Woods, they kept that 48 acres. So it's really the homestead that just so happens to have the most magnificent ski [and] hill and all of Bonner County on it."
And, to ensure it remains accessible to the community in perpetuity, the land trust announced in March that, thanks to angel donors, that it had the site under contract to purchase. Now, KLT officials have launched a fundraising drive to raise the $900,000 left of the $2.1 million purchase price.
Set along Pine Street Loop, the 48-acre parcel includes forest, meadows, a large pond, and structures associated with a historic homestead. The most notable feature is the large hill that has served as a community recreation site for a half century.
KLT officials plan to reopen the sledding hill and see opportunities to expand existing programs onto the property. A home on the site will be used for Kaniksu Folk School programs, including a variety of traditional crafts and music classes. A pole barn on the site will become home to the land trust's portable sawmill and lumber operation, and an existing pond could be stocked with fish to teach youngsters how to fish.
The land trust has until November 2023 to raise the $2.1 million needed to buy the property and for improvements, Egland Cox said. Through grants and donations, KLT has already raised $1.2 million, leaving just $900,000 to go.
That amount not only secures the site, but helps fund a master plan for the entire 400 plus acres that includes the 180-acre Pine Street Woods as well the Sherwood Forest and VTT sites, both of which the public has access to through the land trust. It also will help fund parking and other "establishment costs" needed to make the property safe and fulfill KLT's vision — and that of the community — at the site.
"We are looking forward to like having conversations with our community as we plan this [on how to use the site," Egland Cox said.
Instead of a traditional capital campaign, Egland Cox said the land trust is embarking on more of a neighborhood campaign. The campaign is an effort to recognize what the hill has meant to the community — in both its iterations as a ski hill and a sledding hill and what it will mean in the future.
"We're challenging neighborhoods to come together, find a captain, somebody who's going to lead the charge, and gather the community, community by community, to make this happen."
Neighborhood captains can come in, talk to KLT folks and then hit the trail — or, in this case sledding and ski hill — to help raise the remaining funds.
"We see this as a community-wide effort and we want to bring as many people to [the campaign,] Egland Cox said. "The sled hill has been such a big part of our community. It's not just Kaniksu Land Trust, it's not just people who have supported Kaniksu Land Trust. That sled hill belongs to every single person and the number of people who have experienced it, who love it."
Since launching the campaign as they walked in the Fourth of July parade, KLT officials said they have received a number of donations from folks who had never given to Kaniksu Land Trust before.
That helped them realize that a traditional campaign wasn't the right fit for something that holds a special part of the community's heart. The campaign, they said isn't about the land trust.
"This is something much bigger than just us," she said. "This is our way of pulling in those community members where the sled hill has been part of their lives, you know for many of them, since their childhood."
They hope anyone who has been to the hill, whether it was to ski there in the 1940s and '50s or to race down the hill as recently as just a few years ago on a sled, will connect with the land trust's mission to protect the site for the community.
"We hope those people come out of the woodwork to be a part of this and to be able to say, 'I helped to save and protect that sled hill for not only my children, but my children's children because what we're doing here is creating something forever, for this community."
While a master plan is part of the fundraising drive, Egland Cox said land trust officials hope to see the sled hill once again being a spot for the community's youth to sled in the winter, and perhaps another spot once again serving as a skill hill. They'd love to see kids learning to fly fish at a pond that Joe Weiss once kept stocked with fish, having a picnic by the pond or going for a hike or a run.
"In a way, we want to take down the fences and just open it up so that feels like the front door to Pine Street Woods," she said. "Where you can access trails below that will take you to those above. We want it to be there for the community. That's our goal."
Reaction since unveiling the campaign during the parade has been fabulous, land trust officials said. Each day seems to bring another person with memories or a donation or a query on how they can help.
They want everyone to feel they are a part of the campaign to save the sled hill, to know that any donation is key to saving the site for the community.
"I think the important message to get out is that we hope that everybody will think about some way in which they can participate and be a part of this," Egland Cox said. "To be that as part of a neighborhood campaign, or just as an individual making a donation. Or if they're a business owner, you know, calling us up and having their business supported as well. Just we hope that we hope that we make this special campaign where everybody feels that there's a way in which they can contribute."
Land trust officials also hope the community shares their stories of the ski and sled hill, of how it played a part in their lives and what it has mean to them over the years.
"It's been just so cool to hear how it all happened, how it all came together," said Marcy Timblin, KLT director of communications, said of the ski hill's origins. "And it was just happenstance, it was just bored kids that just wanted something to do and they borrowed their dad's old wooden skis … and they got an old engine and then they all just took turns operating it and figured it figured stuff out as they went."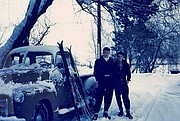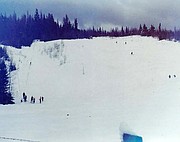 Recent Headlines
---