Know risks, signs of ovarian cancer
|
September 20, 2023 1:00 AM
Since September is Ovarian Cancer Awareness Month, the National Ovarian Cancer Coalition (NOCC) says it's time to increase knowledge about ovarian cancer risks. "This month serves as an important reminder for women to be proactive about their health, learn about warning signs, and take preventive measures."
I will take a leap of faith and assume you all know where the ovaries are in a female's body and their purpose. I'm also going to presume you know what cancer is. I will point out that ovarian cancer includes fallopian tubes and peritoneal cancers.
The American Cancer Society estimates 19,710 women will be diagnosed with ovarian cancer this year. About 13,270 women will die. "Ovarian cancer ranks fifth in cancer deaths among women, accounting for more deaths than any other cancer of the female reproductive system."
They say that ovarian cancer develops primarily in older women. Around fifty percent of cases are women over 63 years old, and it's more common in white women than black women.
"While the presence of one or more risk factors may increase a woman's chance of developing ovarian cancer, it does not necessarily mean that she will get the disease. A woman with one or more risk factors should be extra vigilant to watch for possible signs and symptoms, and report them as soon as possible to a health care provider," NOCC says.
You are at increased risk if you're a woman, are overweight or obese, have your first child later in life, have never had a full-term pregnancy, have had hormone replacement therapy or fertility treatment, or have a family history of ovarian, breast, or colorectal cancer. Your risk is also increased if you have a history of breast cancer or an inherited genetic mutation (BRCA1 or BRCA2).
And, just because I'm always looking for a good reason to tell you to stop, women who smoke also have an increased risk of ovarian cancer. The Centers for Disease Control and Prevention advises you to talk to your healthcare provider about ways to reduce your risk. I'll start by telling you to quit smoking.
The CDC says that although there is no known way to prevent ovarian cancer, these things are associated with a lower chance of getting it: having used birth control for five or more years, having had a tubal ligation, having both ovaries or both fallopian tubes removed; having a hysterectomy; or giving birth and breastfeeding. Some studies suggest that women who breastfeed for a year or more may have a modestly reduced risk of ovarian cancer.
But they warn you to talk to your PCP. "While these things may help reduce the chance of getting ovarian cancer, they are not recommended for everybody, and risks and benefits are associated with each. For instance, birth control pills can increase your chance of getting breast cancer."
Ovarian cancer is often called the "silent killer" because symptoms tend to be disregarded or unnoticed. Sometimes, the symptoms mirror other conditions like endometriosis. You should not ignore these common signs: bloating, pelvic or abdominal pain, trouble eating or feeling full quickly, or feeling the need to urinate more often.
NOCC says, "Ovarian cancer can often be misdiagnosed because the symptoms can be caused by other diseases. That's why it's important to listen to your body and talk to your doctor if something doesn't feel right."
What's encouraging is that the diagnosis of ovarian cancer is falling and has been for the last 20 years. The CDC says, "The incidence rate declined by one percent to two percent per year from 1990 to the mid-2010s and by almost three percent per year from 2015 to 2019. This trend is likely due at least in part to increased oral contraceptive use in the latter half of the past century and decreased menopausal hormone therapy use during the 2000s, both of which can lower risk."
Mortality is also decreasing. The CDC attributes that to the decrease in incidence and improved treatment. NOCC says that scientists are working around the world to better understand how to prevent and treat this illness. Let's hope that one day, it's eradicated.
Kathy Hubbard is a member of the Bonner General Health Foundation Advisory Council. She can be reached at kathyleehubbard@yahoo.com.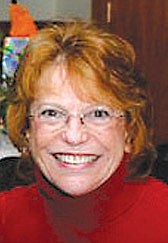 Recent Headlines
---