Entertainment
For the latest news in entertainment, see our articles and headlines below.
Updated 4 days, 1 hour ago
ATHOL — For 14 years, Zane Sturgill has helped prepare Silverwood Theme Park for its opening day.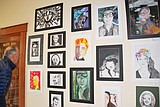 Updated 3 months, 3 weeks ago
SANDPOINT – As we make our way into February, there may be more chilly weather ahead but there's also a whole host of entertainment to heat things up. So gra...
Updated 4 months ago
SANDPOINT – What happened to January?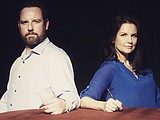 Updated 4 months ago
When emailing and texting has become today's norm, the play "Love Letters" takes audiences back to the days of pen and paper.
---