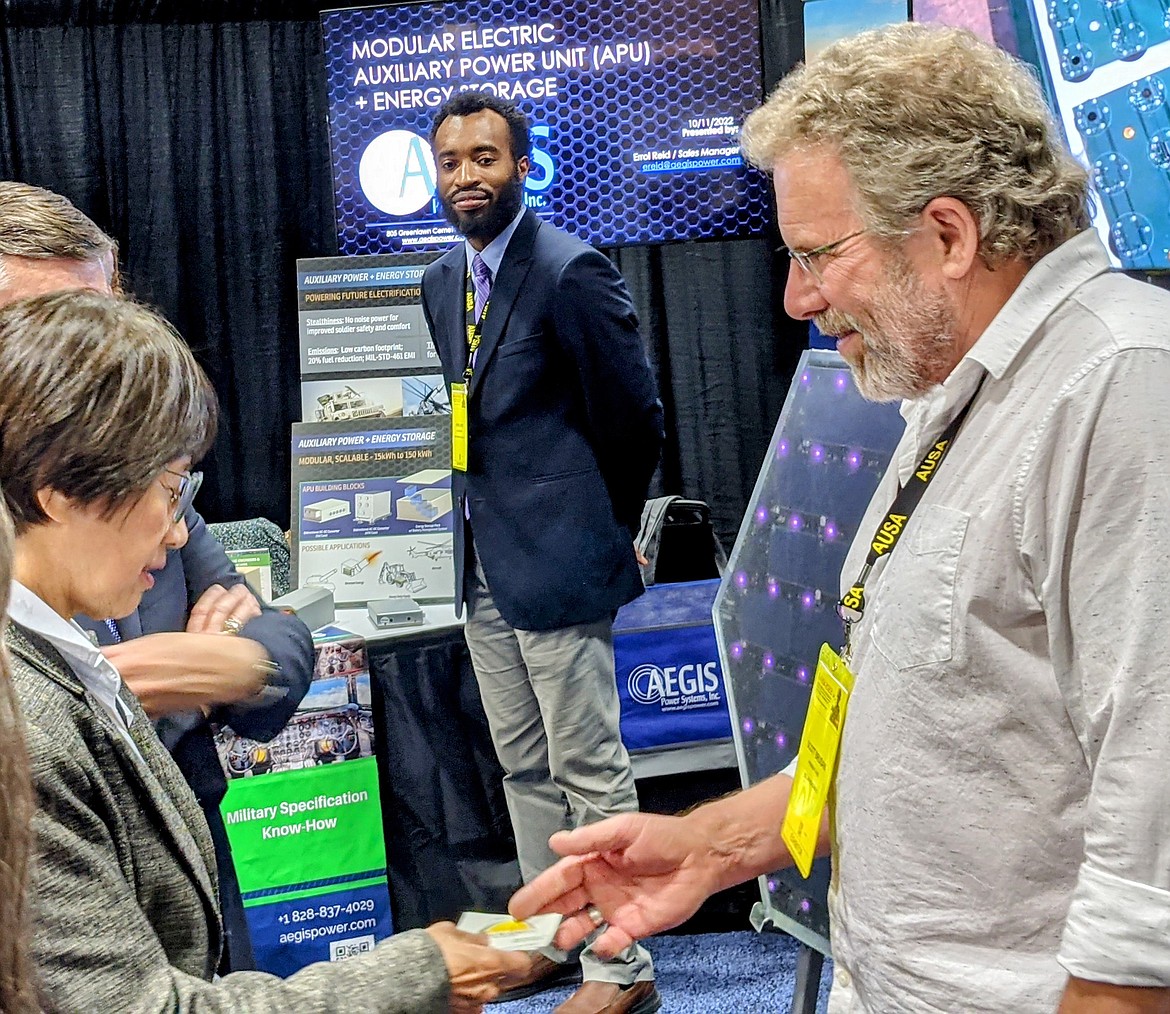 Heidi Shyu, Undersecretary of Defense for Research and Engineering, talks to Solar Roadways co-founder Scott Brusaw at the recent Association of the United States Army Expo in Washington, D.C. recently.
December 15, 2022
Stories this photo appears in: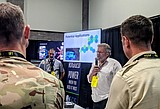 December 16, 2022 1 a.m.
Panels will be installed for sidewalk, part of parking lot
Pretty soon, a U.S. Army cold weather research base will be able to harness the power of the sun when 180 panels from Solar Roadways are installed at the facility over the coming year. The Sandpoint-based company learned this summer that they'd been selected for a Small Business Innovative Research project at an Army base to test the panels in a real-world setting. But it wasn't until this fall that Solar Roadways founders Scott and Julie Brusaw learned what base had been selected. The couple was able to visit the base — the Cold Regions Research and Engineering Laboratory in Hanover, N.H. — to talk to base officials and determine the best location on the campus-like facility last month.
---