February 20, 2021
For assistance with your classified ads! Call 208-964-0044

February 17, 2021
Relatives As Parents Inc is a local nonprofit organization that provides resources, referrals and info for families raising relative children. We would like to thank the community for their continued help and donations for Christmas 2020 and on. We can't do this without you. We were able to help 40 families, 98 children at our RAP Christmas Esse...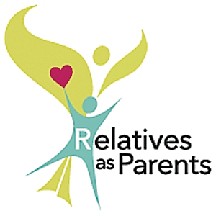 February 9, 2021
Portable Storage Sheds, Cabins, & Garages! 8x12 to 16x40, Free Delivery & Set up! Cash or Easy Rent To Own No Credit Check! Graceland Portable Bldgs 208-763-8789 6902 W. Seltice Way Stateline, ID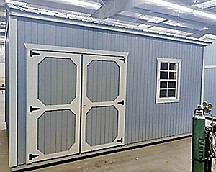 February 7, 2021
Summer's Solstice Massage Beauty lies within a healthy mind, body & Soul! What I do: Swedish Massage, Hot stone, Trigger point, Aromatherapy, Deep tissue, Prenatal, Sports Massage, Geriatric, Injury specific. 661-238-8887 Ask about: Mobile Massage & $15 off!
February 6, 2021
New to the Area? Newly eligible for Medicare and have questions? Get a free Medicare checkup for your Medicare Part D, Medicare Advantage or Medicare Supplement Plans. We can help you with all of your questions & concerns! Call or email Mark at Mission Oaks Insurance Services 208-762-1414 Mark@MissionOaksIns.com

February 1, 2021
Lose weight in a fast and healthy way. No dues or fees No gimmicks. Join our international program with an amazing food plan. Sat. 9-10 am & Mon. 7-8 pm. Meetings currently changed to ZOOM. Call 208-765-5402 / 208-818-4242 www.ceahow.org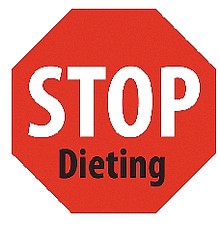 January 30, 2021
If you bought a new home or are new to Kootenai County within the last 3 months, call for your free welcome packet containing info on the area as well as gift certificates from local merchants. Bright Beginnings 208-661-2380 Please no calls before 9am
January 22, 2021
Business & Individual Tax Return Preparation HOLLY MATOUS, EA 208-659-9339 holly@HMTax.net www.HMTax.net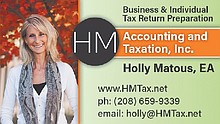 ---