May 8, 2021
Caregivers for in-home care in CDA area. Hazard pay included. Please call 208-651-7864 for more information
May 8, 2021
FOUND PETS White/tan, pit mix, female, unknown if altered, adult. found at co-op in Ponderay. 5/7 Brown, aussie mix, female, unaltered, adult White, husky/pyrenees mix, male, unknown if altered, adult Both found near 216 Clubhouse Way in Sandpoint. 5/3 Black/White, Collie Mix, Adult, Neutered Male found on Sand Creek Byway in Sandpoint. 5/3 Plea...
May 8, 2021
Summer's Solstice Massage Beauty lies within a healthy mind, body & Soul! What I do: Swedish Massage, Hot stone, Trigger point, Aromatherapy, Deep tissue, Prenatal, Sports Massage, Geriatric, Injury specific. 661-238-8887 Ask about: Mobile Massage & $15 off!
May 7, 2021
Free Beautiful Red Roster. Call 208-290-8743 Sandpoint
May 6, 2021
7 arborvitae trees. 1 year old, easy to remove. Call Dave at 805-300-1878 Post Falls
May 5, 2021
Physicians Gather to Support Bob McFarland for Hospital Trustee. On April 30 the following area physicians gathered to support Dr. Robert McFarland's candidacy for a Kootenai Health District Trustee seat. He thanks his colleagues for their vote of confidence.bThe picture was taken without masks, outdoors with a brisk breeze, and all were vaccina...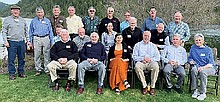 May 4, 2021
Hello my name is Maxwell I've been missing my cat, Nala! He's been missing for little more then two weeks now. He came up missing on carriage ct. in Cda behind the holiday gas station! He never leaves for long so I'm hoping someone has him and he is okay please feel free to call or text me if you have him. 208-966-8339 if I don't answer for some...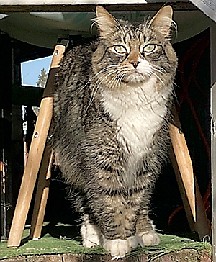 May 1, 2021
IRS & State Taxes are due on May 17th, 2021 Business & Individual Tax Return Preparation HOLLY MATOUS, EA 208-659-9339 holly@HMTax.net www.HMTax.net Call Today!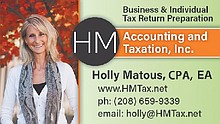 May 1, 2021
Lose weight in a fast and healthy way. No dues or fees No gimmicks. Join our international program with an amazing food plan. Sat. 9-10 am & Mon. 7-8 pm. Meetings currently changed to ZOOM. Call 208-765-5402 / 208-818-4242 www.ceahow.org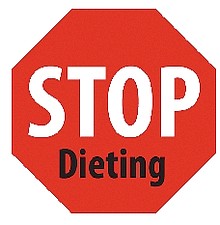 April 30, 2021
If you bought a new home or are new to Kootenai County within the last 3 months, call for your free welcome packet containing info on the area as well as gift certificates from local merchants. Bright Beginnings 208-661-2380 Please no calls before 9am
April 24, 2021
OPERATION HOPE Children Clothing Center Free Children's Clothes. Call for an appointment! 509-828-9527
April 10, 2021
Portable Storage Sheds, Cabins, & Garages! Free Delivery & Set up! Cash or Easy Rent To Own No Credit Check! Graceland Portable Bldgs 208-763-8789 6902 W. Seltice Way Stateline, ID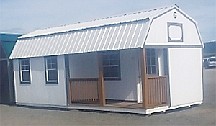 ---