May 6, 2021
Miniature Aussiedoodles: Born February 15th. Up to date on shots, vet checked, started on leash & crate training. Ready for their new homes! Plains, MT. $2,000 each. Call or Text: 406-242-0634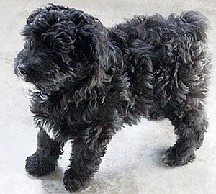 May 4, 2021
Classes Start OBEDIENCE CLASSES June 1st or 2nd at 6pm North Idaho School of Dog Obedience Also puppy & agility classes. dogtrainingandbreeding.com Call 208-772-6303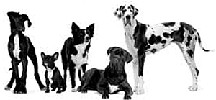 April 30, 2021
Classes Start OBEDIENCE CLASSES May 4th or 5th at 7pm North Idaho School of Dog Obedience Also puppy & agility classes. dogtrainingandbreeding.com Call 208-772-6303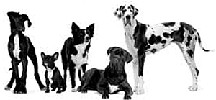 April 30, 2021
MINI AUSSIEDOODLE Born March 10th ready after May 2nd, tails and dews done. UTD on shots and worming, vet check and health guarantee. $2000 www.NorthIdaho MiniAussies.com Call Debbie 208-277-5381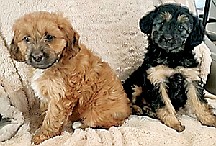 May 5, 2021
MINI AUSSIEDOODLE Born March 10th ready for forever home, tails and dews done. UTD on shots and worming, vet check and health guarantee. $2000 www.NorthIdaho MiniAussies.com Call Debbie 208-277-5381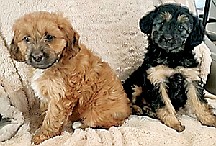 April 29, 2021
AKC German Shepherd Purebred Puppies 4 Males, 6 Females. Impeccable West German & Czech (Police Dog) Pedigree. Whelped 02/19/2021. Ready to go to 'Forever Homes,' but they'll go quick! $2000 per pup. Discount for Military, Fire, EMS & Police. Shipping available. Thank you! Thunder Ridge Shepherds - thunderridgeproductions@ gmail.com 208-262-6509...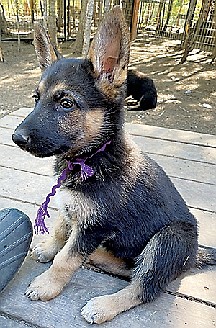 May 3, 2021
Dina Doyle Dogs En Vogue Grooming 305-395-0905 1034 N. 3rd Street. Suite 4 CDA, ID 83814 www.dogsenvoguecda.com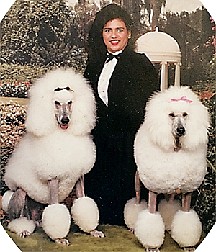 April 28, 2021
Miniature Australian Shepherd ASDR, vet checked, 1st shot, dewormed, tail docked, dew claws removed, use litter box in inside run, ready for new homes now, very friendly, blue eyes, sire is from Timberline Kennel out of Missouri. $2000 Tri's, $2500 Merle's 208-818-4275 or email: brendaprice@ bitoblissfarm.com SEE THE REST OF THE PUPS @ WWW.BITOB...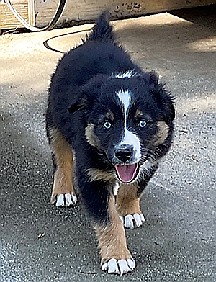 April 30, 2021
Toy Morkie- Maltese/Yorkie Ready to find a sweet, loving family. She is 7 weeks old with a sunny disposition. Message for more specifics. $1200 Call 208-651-6021 Post Falls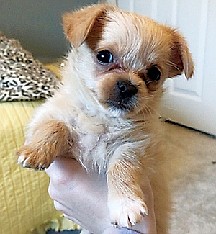 April 28, 2021
Toy Morkie- Maltese/Yorkie Ready to find a sweet, loving family. She is 7 weeks old with a sunny disposition. Message for more specifics. $1500 Call 208-651-6021 Post Falls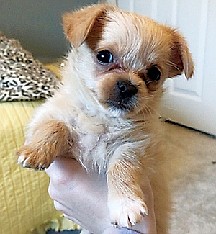 April 28, 2021
Triple A Dog Traing: Any Dog, Any Problem, Guaranteed. Chris Walker, Master Trainer 307-254-8356 Facebook@Tripleadogtrainingchriswalker3/28/21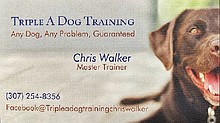 April 27, 2021
AKC Tiny Yorkies 3 Males available. Accepting deposits, ready for a new home June 9th. $2,200. Tails docked, dewclaw, vaccinated, deworm and very loved. Charting 3-3.5lbs full grown. 661-917-4297 Spokane Valley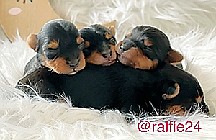 April 22, 2021
Dutch Shepherd Puppies Asking 1,500. Ready to go home May 18th. Very active breed, must go to good homes. Contact Chris 760-803-8174, email-chrisot16@gmail.com Instagram-@la.vida.luco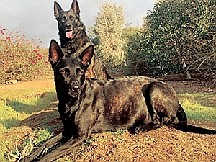 ---