April 19, 2021
Hercules says, "Recycle, It's the Leash We Can Do!" Hercules the junkyard dog wants your unwanted vehicles! Call his people at Pegasus Auto Recycling to schedule free local vehicle removal. Cash paid for vehicles running or not. Call Pegasus Auto Recycling at 208-772-3791 and tell them Hercules sent you!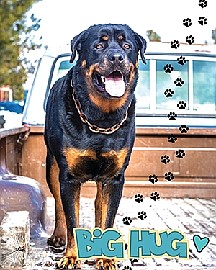 April 19, 2021
Wanted Paying Cash: $100 to $2000. Pick ups, cars, vans, camp trailers, utility trailers, boats, prefer fixable vehicles (body damaged or light mechanical work). Sandpont, CDA, Kellogg, Spokane. Same day pick up. 60 yrs in CDA Old school prompt & honest. 208-704-5028
April 14, 2021
BOAT SLIP ON PEND OREILLE I am guessing I am the only one looking for a boat slip on Pend Oreille, so I am thinking my chances are good... 24' boat (or larger) slip for lease or sublease in Sandpoint or Dover desired. Cash in Hand. Text JP at 208-691-9501
April 14, 2021
WANTED RV SPACE Looking for propety/space to rent year around for a RV Trailer with full hookup. 870-805-1515
April 11, 2021
Wanted! By 70 year CDA resident, mobile lot or mobile home only or package. 50 miles radius from CDA. Consider any condition. Reasonable price please. 208-704-5028
April 10, 2021
BUYING OLD STEREO GEAR Pre-1980 only. Amps, receivers, turntables, tape decks, speakers, misc. Call/Text Pics To: 509-868-9022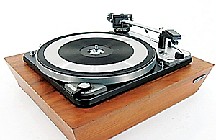 April 7, 2021
Larry Waters NMLS#400451 208.762.6887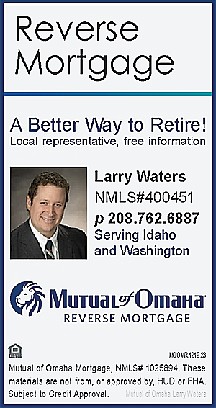 April 1, 2021
Wanted Radio Tubes, Ham Radio Equipment, Tube Stereo, Large Speakers. Finders Fee Cash! 503-999-2157
March 29, 2021
Hermine's Old World Confections Taste Authentic German Treats Marzipan Confections, Tortes and cakes-handmade fresh on site. We produce German Lebkuchen, apple strudel, hazelnut truffles, Italian espresso chocolate bars, Mazipan Idaho potatoes & Idaho specialty huckleberry truffles! The Little German Store 2415 N. Government Way #4, CDA 1/2 bloc...
March 29, 2021
WANTED: Black & White Photographs & Postcards! Any subject, even old family photo albums for top dollar! Call Mark 208-277-4626
March 24, 2021
I buy old stereo equipment, receivers, speakers, cassette decks, turntables, reel to reel, etc. 208-691-1073
---